Local Realtors In Destin Florida To Help You Buy/Sell/Rent
No matter where you're planning to move, there's one thing that remains consistent regardless: before you go, you're going to want to know what kind of place you're moving to. You'll want to know all the gritty details about the real estate market, the public safety statistics and other relevant details. You'll also probably want to know whether or not it's a good place to live, from a subjective point of view. If that town is Destin FL, then you're in luck; realtors in Destin FL are ready and waiting to tell you everything you need to know! When it comes to describing this town, it's a bit difficult to choose a place to start. With a city this beautiful, choosing an attribute to talk about can be properly difficult! After some deliberation, we've chosen to kick things off by talking about the most noticeable aspect of this city: the population! With smiling faces around every corner, real estate agents in Destin FL have little trouble convincing potential homebuyers that this place is perfect. Then there's the city itself. With dozens of charming little shops and attractions, this city is perfect for everyone from single individuals to families with children, with a little something for everyone. There are restaurants, stores, bars and clubs, each with its own unique atmosphere and charming selling points. Real estate agents in Destin FL aren't lying when they say that this city has plenty to see and do! That's not even to mention the beautiful beaches that this city is home to. With immaculately groomed sand, impressive amenities and beautiful, crystal-clear water, there's nothing not to love about the beaches in Destin FL. After spending a day or two out here on the beach, we think you'll agree with realtors in Destin FL when they rant about how great these waterfront attractions are! If you're planning on buying property here, you've come to the right place. On this page, you'll find an indexed list of the best real estate agents in Destin FL, complete with contact information and concise but descriptive bio. After a short chat with one of these fine professionals, you might just find yourself moving to this city before you know it!
Top Realtors in Destin, FL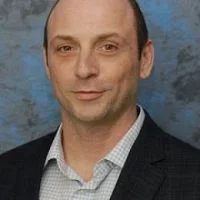 Scenic Stays Real Estate LLC
50 Monaco Street, Destin 32540
1-850-419-4311
REAL ESTATE AGENT IN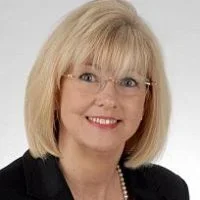 EXP Realty LLC
246 Racetrack Rd NE, Fort Walton Beach 32547
1-850-865-0387
REAL ESTATE AGENT IN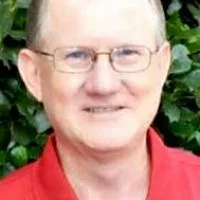 HCB Realty Advisors-Perfect Catch Homes
42 Business Centre Drive Unit 101, Miramar Beach 32550
1-850-368-5848
REAL ESTATE AGENT IN

Please wait ...
Local real estate agents in Destin FL
Cities near Destin FL, covered by our local realtors
Ok, we get it. You can't exactly move to a new city without doing a bit more research than this. You're going to need hard facts and empirical data to inform your decision. Luckily, the real estate agents in Destin FL are the perfect people to ask when it comes to this crucial information. Now, let's take a look at some of this crucial information so you can draw the right conclusions for your decision!
Real estate market in Destin Florida
First up, let's talk about the real estate market in this city. Beautiful though the city may be, aesthetic appearances are not exactly the most important factor to consider before you choose a new place to live. Real estate, on the other hand, is a much more practical measure of suitability when it comes to choosing a new home. Let's see what realtors in Destin FL have to say about their local market!
The primary statistic that most homebuyers will be concerned with is the median home price. At $635k, the median home price here is obviously substantially higher than the national average when it comes to the cost of real estate. Although this might place this city outside the reach of many homebuyers, those who can afford to live here will no doubt appreciate the exclusivity. According to realtors in Destin FL, this is a selling point!
Where Destin's real estate market really shines, however, is the property appreciation rate. At 29% annually, the price of properties in this city increases at a phenomenal rate each year. This makes it an incredible opportunity for those who see their purchase of a home as an investment as well as a way to secure housing. According to real estate agents in Destin FL, this high appreciation rate is the direct result of exceptional demand.
Homes in this city also spend a very short amount of time on the market, with most homes selling within 12 days of being listed. As anyone who has ever tried to sell a home in a smaller city will likely know, this is a very attractive statistic if you ever consider moving to a new city. If you ever choose to sell your home here, real estate agents in Destin FL are confident that they'll be able to easily do so.
Public safety in Destin Florida
Of course, real estate isn't the most valuable thing most people lay claim to; that distinction goes to, well, your life! If you're moving to a new city, it makes sense that you'll want to know whether or not you'll be safe and sound when you're in your home or out on the town. So, how does this city measure up against others in terms of public safety? Let's ask the real estate agents in Destin FL!
In terms of violent crime, you'll be happy to learn that public safety is top priority for law enforcement. With a violent crime rate of only three incidents per 1,000 residents per year, you can rest assured that both you and your family will be safe here. Real estate agents in Destin FL wouldn't advise you to do this, but you could probably leave your doors unlocked at night!
Property crime is also substantially lower than the national average, at a mere 15.2 incidents per 1,000 residents per year. Property crime such as vandalism, burglary and other similar incidents are thoroughly uncommon here, to such a great extent that you won't have to worry very much about such an incident befalling you. Overall, realtors in Destin FL say this is a very, very safe city!
With all this said, we'd argue that Destin FL is an excellent candidate for your choice of a home. It may not be perfect, but no city is; with all the factors we've discussed here, we're perfectly comfortable agreeing with real estate agents in Destin FL when they say that this city is a great choice for your new home!
Zipcodes covered by realtors in Destin Florida
Real Estate Advice and Tips