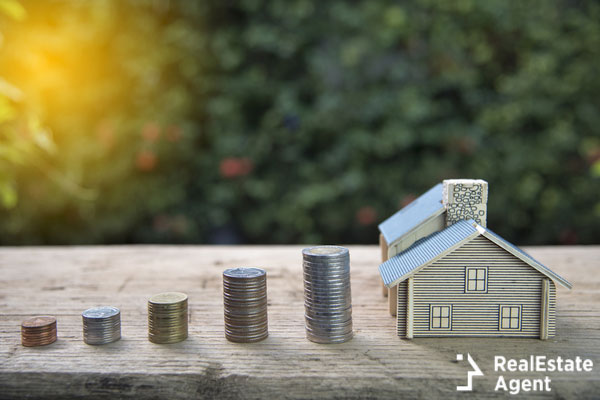 Gone are the days when buying a home was a priceless feat. Most banks want down-payments even for those who have perfect credit or who are first-time home-buyers. While you may be thinking about the down payment and closing costs, there are numerous other costs that should be considered. Buying a home is a big responsibility and it comes numerous fees that you may not even be aware of.
Buyer's Agent Fee
Sometimes called the "success fee." This person negotiates & manages the transaction for the buyers. The fee is paid for by the buyer and is a certain percentage of the sales price. The average buyer's agent fee is around two through four percent.
Appraisal
The sellers have asked a certain price for their home, but that doesn't mean that the lender will be willing to loan that much on the property. To protect the buyer and the bank, an appraisal must be done. This will verify how much the home is worth and is a pivotal piece of the home mortgage package. The buyer is responsible for the cost of the appraisal, and this fee can run anywhere from $300-$400. The process takes about two hours to complete.
Inspections
There are three types of inspections that are typically done before a home is purchased; structural, pest and mechanical. The pest inspection may also be called the "termite" inspection. Inspections are mandated because it proves the structural and mechanical integrity of the home. You certainly want to know if the plumbing in your home will need to be replaced soon, or the HVAC unit. If there is an infestation of termites, there could be structural damages that deem areas of the home unsafe. These inspections are costly, but they are something that must be done. The lender will want a copy of these inspections before they will close on the loan.
Real Estate Attorney
The need for a real estate attorney is often debated. While it may cost a few thousand dollars, it is money well spent. First, an attorney will do the title search on the property. They will ensure there are no encumbrances, such as liens or judgments that are outstanding on the property. They will file the real estate deed and handle all the other complexities that come with purchasing a home. Their vast knowledge has saved many people from getting into a bad situation. They can act on your behalf too, which makes things much easier.
Moving Costs
Whether moving down the street or a few states away; it's not an inexpensive venture. Moving trucks, movers and a plethora of other expenses go into the moving costs category. Hiring a qualified moving company that is bonded and insured is vital. It's another cost that should be configured into the equation.
Set-Up Fees
Moving to that new home will require you to set up cable, satellite, the internet, phone and electric. If you're lucky enough to use the same company you already have, they may do the transfer without charging a new set-up fee. However, most companies are going to charge a deposit or fee to start new services.
Various Insurances
If you have put down less than 20 percent on your home, you will be required to purchase PMI insurance. This policy is a protection plan for your lender. Should you not pay the payment, they can repossess and the PMI will allocate funds to them to cover their loss. Another policy is title insurance. Basically, title insurance will protect you in court should anyone challenge your title transfer.
Buying a home is the most exciting time in your life. However, it's important not to get so caught up in the excitement that you forget or overlook the true costs.