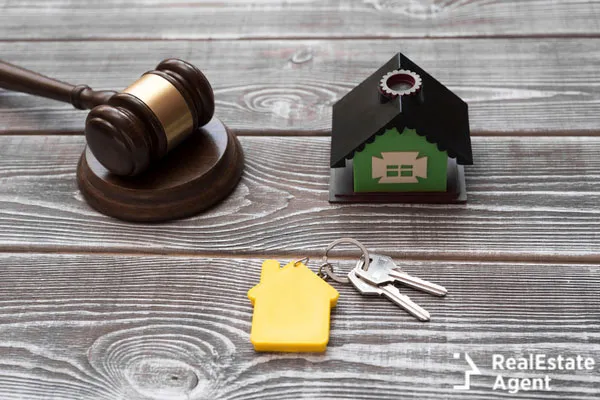 Buying and selling a home requires the professional services of a real estate attorney to ensure due diligence is used throughout the transaction. This includes filing the appropriate paperwork, opening escrow accounts, title searches, and disbursing funds at closings. Their compensation is listed on promissory notes as closing costs. Here is a review of each responsibility with insights about the steps taken.
Paperwork Filings
During the purchase of a property, there is a plethora of paperwork that must be coordinated with court clerks, lenders, real estate agents, home sellers, and home buyers. Once the contract is accepted by the seller, real estate attorneys have the role of validating its completeness according to applicable laws. They are also tasked with requesting any missed information followed by notarizing and filing as needed. In addition, real estate attorneys will open an escrow account to hold the earnest money or down payment until closing.
Escrow Accounts
Funds from all real estate transactions are deposited into an individual escrow account for each property with the buyer's name(s) listed. This is considered the fiduciary role of real estate attorneys. The buyer's lender will also forward proceeds that are held in this account. The lender of the seller or homeowner with a clean title will receive a disbursement from the escrow at the end of the transaction. All property related payments are also made from the account to real estate agents, real estate attorneys, and liens or judgments.
Title Searches
Each property has a history that may include liens and judgments. The real estate attorney performs a title search to ascertain the status of the property. If there are liens or judgments, they are responsible for paying the balances in full to 'clean' the title. Title searches are generally a quick process as the property information is listed with the county where it is located. In addition, sellers and lenders must review and sign-off on all debt before the sale can be completed.
Closings and Disbursements
The closing is the final step in all real estate transactions. They are usually held at the real estate attorney's office. During this meeting, real estate agents, home buyers, and home sellers will be present. However, this may not always be the case. The seller and buyer may sign the documents at separate times based on schedules. The closing is also when the property is relinquished by the seller to the home buyer. Proceeds are disbursed with an option for a check or funds may be disbursed to an account of the receiving party's choice. If both parties are present, copies of signed documents will be provided.
Real estate attorneys have an important and intricate role in property transactions. Lenders have partnerships with these professionals throughout the country. Their fees are always clearly listed on the promissory note. With all the moving parts involved, they are the safety net to ensure the process is thorough and accurate.