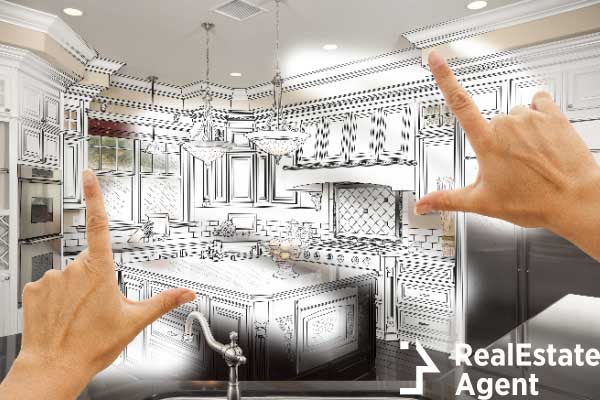 Are you ready to spruce up your living space? Look no further than the latest home renovation trends in 2023! From sleek and modern to rustic and cozy. There are endless home renovation ideas to make your home feel brand new. Whether you're tackling a full-scale remodel or looking to make a few updates, these trends will have you inspired to create your dream home.
Let's explore the hottest home renovation trends in 2023. Let's discover how you can incorporate them into your home renovation ideas in 2023. How you can incorporate them into your own home renovation ideas. Get ready to transform your living space and create a stylish and functional home with the latest home renovation trends in 2023.
What design trends are popular in 2023?
2023 is the year when personal expression will increasingly take precedence over what's trendy in interior design. We see different plan styles consolidating instead of specific patterns expanding or declining. For instance, the current moderate style reduces clean lines, neutrals, and dark components. The maximalist style benefits vintage pieces, layered textures, and color. In 2023, there will be a more individual approach to interior design and home decor as the lines between different decorating styles blur. You are welcome to develop your own take on any decorating style you prefer.
Home decor trends in 2023
Luxurious decoration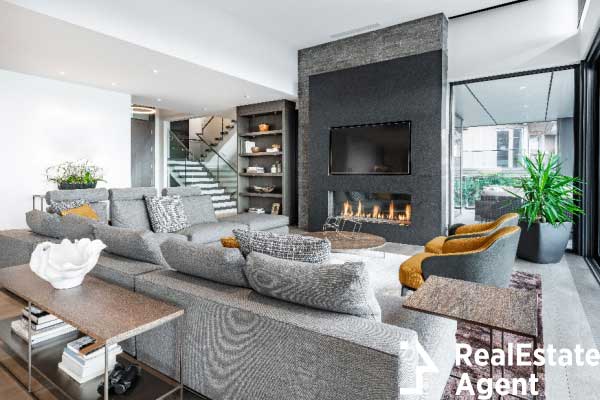 Instead, you'll find spaces with touches of warmth, tranquility, and collectedness. You may do an inexpensive home modification that appears elegant and luxurious. Luxurious seats include cushions, soft carpets, tiered lighting, and luxury pillows and blankets. Cool-toned colors, smooth furniture, sumptuous bio fabrics, and textiles like satin, linens, and velvet let you incorporate this 2023 design trend into your modern home.
Alternatively, you could adopt this trend by designing a more specific space. Incorporate grid-patterned rugs and rich colors. Add layered textures, warm wood tones, and luxurious pillows and throws. These two diverse approaches to the opulent living trend integrate natural materials, multilayered textures and patterns, and a passion for the more luxurious aspects of life. Mastering the art of combining classic grace with contemporary simplicity is the key to creating a luxurious space that is both welcoming and sophisticated.
Home retreats
Beautiful couches, velvety cushions, exquisite bedding, calming meditation or yoga areas, baths inspired by spas, stone landscaping, and quiet workspaces are all on increasing demand, tying in with the refined living trend more than ever. This style is focused on reproducing the emotion of your ideal getaway spot, perhaps it's an oceanfront home, a European residence, or a warm mountain cabin. Relaxing music, tactility, and the design of both indoor and outdoor places to promote relaxation and recovery are all getting increasingly vital as we update our homes in 2023 and beyond. Warm woods, light linen curtains, opulent sink-in furniture, and souvenirs from your travels can transform your house into an oasis.
Metal finishes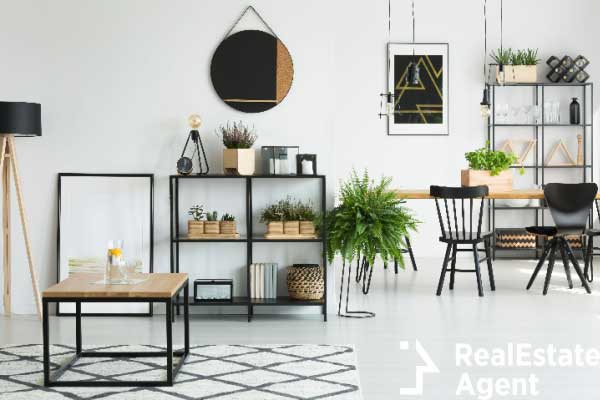 Homeowners will likely embrace various metal finishes for hardware and fixtures in 2023. There is no longer a need to use a single metal finish throughout the house. Instead, mixing and matching metal finishes in the bathroom and kitchen and on doorknobs, curtain rods, light fixtures, hinges, and other surfaces throughout the house is widespread.
Combining metals gives the kitchen and bathroom a contemporary and interesting look and can increase your home value. Combining metals provides aesthetic appeal to the interior of your house and is a trend that will keep going through 2023 as well, no matter what style you're going for.
Add black accents
Black decor elements and textures, cabinetry, lighting, fixtures, and finishes are expected to grow in popularity over the coming year. This is a continuation of the previous year. Black will always enhance any room in your home, regardless of your preferred decorating style. When paired with other neutrals like tan and white or rich jewel tones like navy and emerald green, black accent pieces and hardware are a great way to add contrast, drama, and sophistication to any room.
This year we can expect to incorporate more dramatic lighting, luxurious accents, and blended metal styles are introduced into our homes. Hanging chic black picture frames in the dining area, adding a black lamp or side table to the living room, or replacing the hardware on your kitchen or bathroom cabinets with black versions are all ways to inject some black into a room. These home improvements will have a big impact on your house, and it will make it look better.
Use natural materials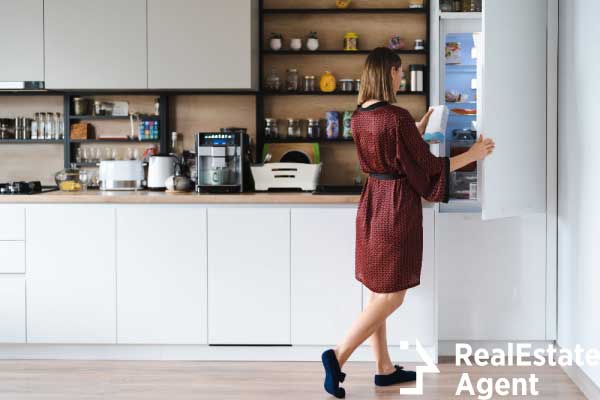 In earth tones and warm neutrals, this look embraces organic materials like wool, cotton, silk, rattan, and clay. Additionally, using natural materials in home decor has grown to the point where it is probably no longer a trend, as natural materials never go out of style.
Focus on your home's natural and less fake elements to achieve a more natural appearance. Natural nubby wool, jute, or textured cotton rugs can add warmth and texture to your spaces. Look for furniture made of light or mid-toned wood. Using eco-friendly materials can be as aesthetically pleasing and create a more luxurious touch to your home.
Home decor color trends in 2023
Home renovation ideas are always on the mind of homeowners who want to keep their living space up-to-date and stylish. When it comes to home renovation ideas, color is one of the most important elements that can transform the entire look of a space. So, what will be the home decor color trends in 2023? Let's take a closer look.
First, let's talk about the overall color palette for 2023. The trend is shifting towards more muted and earthy tones, with a focus on natural materials and sustainable design. Warm neutrals like beige, ivory, and taupe will be popular choices, as well as shades of green, blue, and brown. Choose a color that reflects your home's personality and makes you feel comfortable.
Browns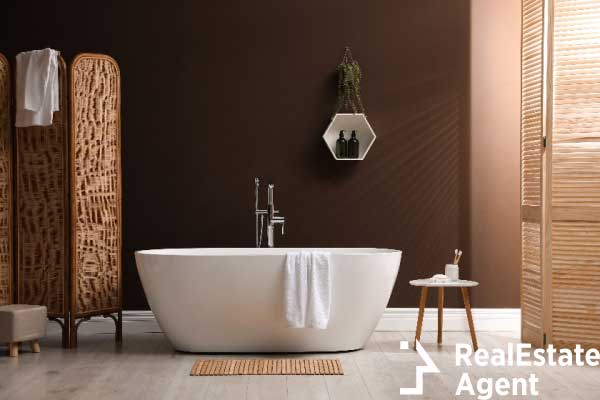 One of the hottest color trends for 2023 is terracotta. This warm and earthy hue is perfect for creating a cozy and inviting atmosphere in any room. Terracotta can be used in a variety of ways, from accent walls to decorative accessories like vases and pottery. Pairing terracotta with other warm and natural colors like olive green, mustard yellow, and deep brown can create a rich and sophisticated look.
Blue
Another color trend for 2023 is blue. Whether you are stout for purplish blue or cobalt blue, this is one of the various patterns 2023 blasting onto the inside plan scene. Again, this trend started on the runway in a bold blue last year and continued this year in a more subdued hue.
This is a great color to use in spaces where you need to feel uplifted because it represents freedom, intuition, and inspiration. This color looks great in home offices, kitchens, and bedrooms. For a captivating focal point in a lounge or bedroom, wallpaper a single wall or choose a new patterned headboard to work against a crisp white background. Choose larger flowers like poppies, hydrangeas, and gerberas for a modern look. In fact, one of the biggest wallpaper trends for 2023 is oversized blooms. Blue and natural light create a serene and pure atmosphere. Imagine a bedroom or living room with linen-blue curtains against a white wall. Or white shelves embellished with blue-colored glass vases and bottles.
Light greens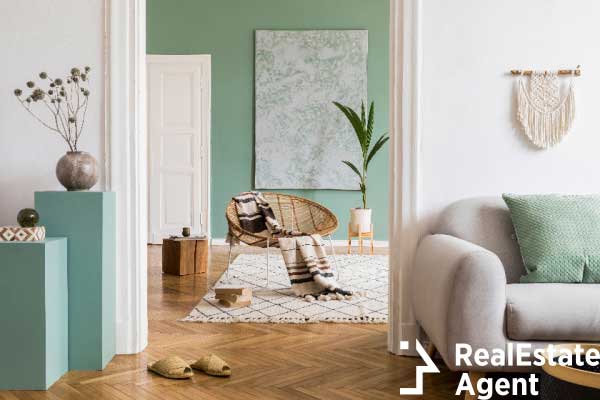 Generating a sense of energy and positivity connects us to the cycles of life. This year, light green is the color of choice. Consider shades of sage green and mint, loosening up tints of green that will assist you with relaxing in your home. Green can be used in a bold, brassy bathroom or an understated, calming bathroom.
It is an excellent color that can assist you in achieving the crisp, clean appearance that is so appealing in a bathroom. Tiles are the quickest way to introduce this color, but if you want to keep everything the same for good, go with green towels, bath mats, and accessories like soap dispensers or mirrors. Paint any bathroom furniture, like cabinets or storage units, is another option.
Viva Magenta
Pantone's Color of the Year is for you if you like your interiors to be beautiful and bold. Are you unsure how to incorporate Pantone's color of 2023 into your home? In 2022, pink hues were in vogue, and this trend appears to continue.
For instance, a rug with accents in this shade will add a pop of color to a room filled with neutrals. Why not select a sofa in Viva Magenta and make it the focal point of your living room? This color would look great as an accent piece among more neutral designs in the home's larger communal areas. The shade's brightness is also ideal for use in a home office. Viva Magenta is perfect for revitalizing home offices. It can boost your energy if your work relies on creativity and vitality.
Conclusion
In 2023, the world of home renovation ideas continues to evolve and adapt to changing tastes, preferences, and lifestyles. Home renovation ideas and trends are constantly evolving, and in 2023, we can expect to see a range of exciting new trends and ideas. One of the most significant home renovation trends for 2023 is the increased focus on sustainability and environmentally friendly materials. Homeowners are becoming more aware of their impact on the environment. They are looking for ways to incorporate sustainable materials, such as recycled glass and bamboo, into their home renovation ideas. Home renovation ideas and home renovation trends in 2023 are focused on creating homes that are functional and sustainable.
With so many exciting options available, you can create a living space that reflects your unique style and personality while also incorporating the latest trends. Whether you are planning a small renovation project or a full home remodel, there is no shortage of ideas and trends to inspire you and help you create the perfect living space for your needs.