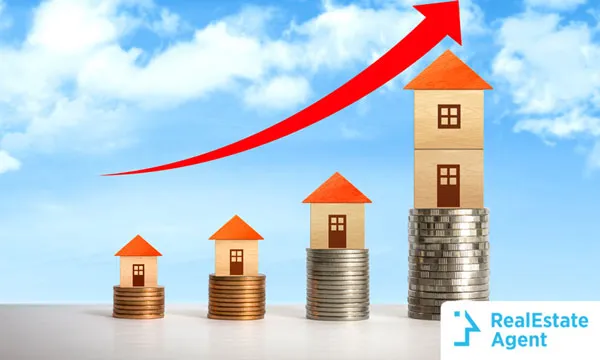 It's a given. Whenever we decided the time to sell a house is getting closer, we think about all the home upgrades we could make in order to spike up our asking price. It's also a given that you should have done that long before, so it won't burden you so much or even delay you selling the house; after all, we all know that house renovation can take some time to be done right. But we will not judge. What matters is that now you want to increase your home value and we are here to play our part and give you some home improvement ideas to get to that goal!
The most important thing we should do, first, is to separate the sheep from the goats and talk about how people have a misconception regarding the home upgrades that pay off when you're selling a house. Many home sellers think of superficial changes and, sure, those are nice to enchant first-time buyers, but seasoned home buyers (or first-time home buyers accompanied by experienced real estate agents) won't fall for that. The key here is structural changes. Those are the ones you can take it to the bank. Wiring, plumbing, safety hazard issues and, mostly, things that, on the long run, will save the new homeowner money because they will pay less for energy, insurance and whatever else you can think of.
Ok, now that we took that out of the way…
What improvements to make when selling a house?
Let's talk about home upgrades that pay off in a big way.
Solar Panels
Green energy could be called smart energy because it's so efficient, it can save you money. It can actually make you money: some power companies do buy the excess of electricity produced on your grid. If you market that with the fact that they'll be saving the world with it, home buyers will likely agree to a Fair Market Value that will increase your home value.
However, this is a tough one, as solar panels and its batteries can be quite expensive, so this is only a smart home improvement idea if you are still living in the house for a long enough time to enjoy the benefits of the solar panels and, especially, if you have the money to outright buy them. Otherwise, if you can only lease them: beware of The Solar Panel Trap; or else getting solar panels can turn into one of your worst house renovation decisions and actually make it harder to sell your house, almost devaluing your home.
Smart Home Devices
People won't pay more for your house because of an Alexa and a set of remote controlled LED lights. They – the Smart Home Devices, not the home buyers! - are cheap. However, if you bundle up a lot of smart home devices and integrate your house as a whole with smart house technology, your chances become greater. Truth is that union is strength: one home improvement idea alone might increase your home value, but if you do several of them, home buyers won't have a way to deny your house renovation and the added value it brought. We're pretty sure if you get smart thermostats and smart safety gadgets (like Ring Doorbell) to protect the house, it will increase the property value. So focus on those and not on the superficial (but cool!) voice recognition and entertainment devices.
But, independently of it, get smart home devices to your place: you'll benefit from it even if for a while. Should the home buyer get stubborn about not seeing any value to the smart home devices; just bring them to the new house. It will take some remodeling because your new house will be differently designed, but you'll find a way to adapt them.
Build a She Shed
Do you know what is a She Shed? It's the feminine version of the man cave. A garden shed for women to enjoy some time on their own doing whatever they want. And the key here, when looking at it as a home improvement idea to increase your home value and sell the house, is the word " whatever". If you turn the garden shed into a greenhouse with lots of windows and mighty temperature control for your planting, you'll need to find a home buyer who's into this as well. If she wants the she shed for a quiet secluded reading space, the arm wrestle of points of view will start and you'll be left defending your perceived notion of value.
By all means, if you will use it before selling: do whatever you want! But if you're doing it just to increase your home value, then go for the basics: make power available to it, maybe even plumbing, paint it white, do insulation and that's good enough. Leave the place with room for the home buyers to add (to dream!) whatever makes sense to their lives. They are the ones who'll actually use the she sheds, right? This is a fantastic home improvement idea as it's not expensive – you can find She Shed Kits for as low as $500! – and it will create a new space in the room without making a mess. In the end, you could add as much as $20,000 to your asking price if the job is well done.
Flooring
This is one of the home upgrades that pay off every time. Our feet are constantly wearing the floors off. And if you have pets… it's a must. A brand-new shining floor will increase the home value; no question about it. If you have carpet and don't want to invest in new laminate flooring, just change the carpet.
Kitchen and Bathroom updates
Also a done deal to increase the property value. Bathroom and Kitchen are areas that give away the Actual Age of the house. Changing the kitchen counter or the kitchen cabinets are great home improvement ideas. And so is maybe replacing the toilet vase and the overall bathroom décor: the sink, cabinets and shower area glass – if your bathroom has it.
Curb Appeal
Don't get us wrong; we're not saying you shouldn't paint the house. We're saying that's the least you should do if you want to increase your home value. You should worry about the whole curb appeal of your place. It might not be enough to trim the grass and clean the garden… maybe you should completely remodel it. Starting from scratch a new conception of your garden area is a great home improvement idea. Find out who's the winner of the Natural Grass vs. Artificial Grass fight in your opinion, add some color and shine so the home buyers can see the house the way you see.

We really think you can increase your home value with these home improvement ideas. If you have tried one of those in the past, let us know in the comments how did it go!