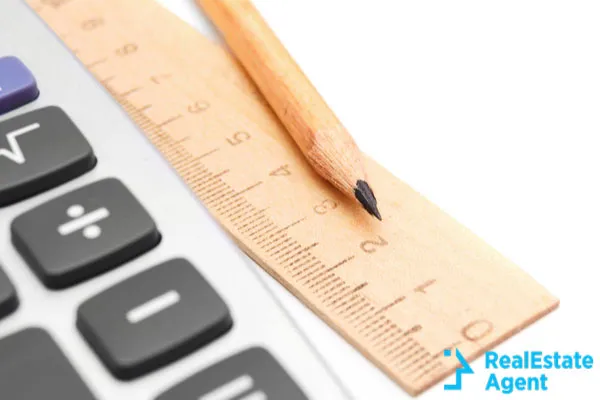 If you are buying a home, you may be wondering about square footage. Is the home you are looking at really that big – or that small? The answer to why square footage assessments can vary wildly is that everyone has a different measuring system and various areas may be disallowed or counted even if they don't really expand the true livable space of the home.
Appraisers: Gross Living Area
An appraiser measures the shell of a home, which results in the gross area. That means the exterior measurements, multiplied by number of floors when necessary. Of course, this means the wall thicknesses are counted, as well as open areas with two story ceilings, so it's not entirely accurate if you are looking for an accurate reflection of actual living space. It also doesn't include any area below grade, including basement space, so if there is a finished basement its additional footage must be noted separately.
Developers: Padded Space
Developers, on the other hand, count all the space they can - including decks, balconies, terraces, and garages Any boost they can get to square footage is a plus from a marketing standpoint, so don't be surprised if your 3000 square foot townhome is more like 2600 square feet once you take out the balcony and garage spaces.
Tax Assessors: Simple and Straightforward
Just like appraisers, assessors don't count basement space, finished or unfinished, although they will note if the space exists and its condition. The tax assessor will be looking at the space the property occupies and may or may not include attached garages. (more likely than not, this will be included.)
Real Estate Agents: Think Big
The agent doesn't measure – they grab the most favorable number from any of the sources above, or the builder or even just the seller's word, and use it. They may even round up to the nearest 100 square feet. They naturally want the biggest number possible, and will definitely count any room no matter how small or rough, in their calculations.
Low ceilings, high ceilings, lofts, balconies, large bathrooms, walk in closets, and other considerations can affect square footage in a home – some homes may only present as a 2 bed, 2 bath, but have a massive shared dressing room and walk in closets in the master suite, and a library adjacent to the living room downstairs. When you think about square footage, how it is laid out is just as important as raw space measurements.
You can also look for additional buildings on the property, such as detached studios or in-law suites or guest houses, worksheds or workshops, gazebos, outdoor living hookups, and so on. In the end, your planned use of the space available will matter more than the square footage.