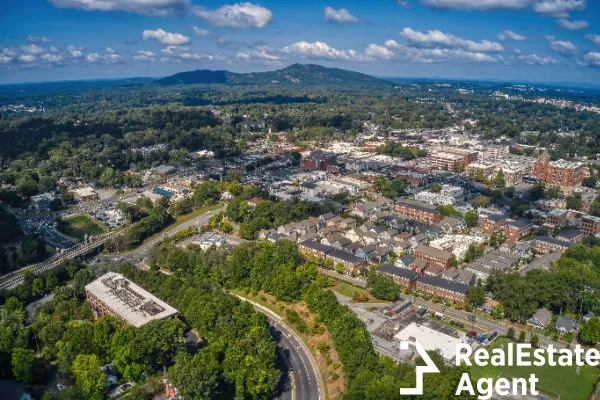 Welcome to the vibrant city of Marietta, GA, where history, culture, and Southern charm converge to create a truly remarkable living experience. Nestled in the heart of Cobb County, just northwest of Atlanta, the city of Marietta, GA, offers a delightful blend of small-town appeal and big-city amenities. With its rich heritage, thriving community, and picturesque landscapes, it's no wonder why so many people are drawn to living in Marietta, Georgia.
The city of Marietta, Georgia, boasts a fascinating history that dates back to its founding in 1834. Walking through the streets lined with historic homes, you can't help but feel a sense of nostalgia. You start to wonder about the stories embedded in its architecture. From the dramatic backdrop of Kennesaw Mountain to the enchanting Marietta Square, this city offers a wealth of attractions that pay homage to its past.
Living in Marietta, Georgia, means embracing a vibrant community that values art, culture, and education. The city has many art galleries, theaters, and museums. They provide endless opportunities to explore and indulge in the local creative scene. Families are particularly drawn to the excellent schools in Marietta, GA. They focus on academic excellence and offer various extracurricular activities for students to thrive.
Beyond its historical and cultural offerings, Marietta, Georgia, is known for providing residents with a high quality of life. The city boasts numerous parks, green spaces, and recreational facilities. They invite outdoor enthusiasts to engage in hiking, biking, and picnicking. The vibrant downtown area is a hub for local businesses, charming boutiques, and delectable dining options. It creates a lively atmosphere for residents to enjoy.
Marietta, Georgia, demographics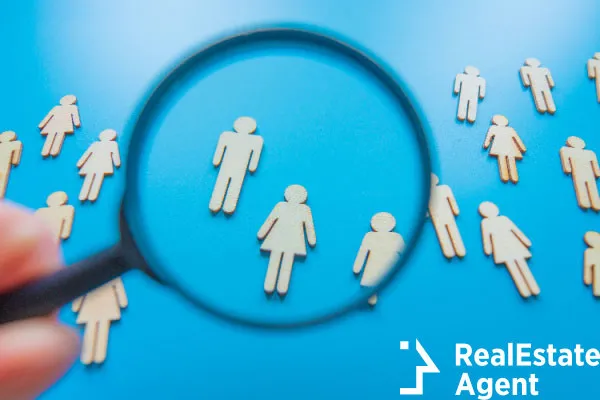 One of the defining characteristics of Marietta is its remarkable population growth. Over the past decades, the city has experienced a steady influx of new residents. It makes it one of the fastest-growing cities in Georgia. According to the latest available data, Marietta, GA's population surpasses 60,000 residents. It is a testament to its appeal as a desirable place to live.
The demographics of Marietta, Georgia, showcase a diverse mix of individuals. It reflects the multicultural fabric of the broader Atlanta metropolitan area. Marietta, GA, attracts people from various backgrounds and ages. It contributes to its rich cultural tapestry. The city is home to a vibrant blend of ethnicities, including Caucasian, African American, Hispanic, Asian, and others. This diversity fosters an atmosphere of inclusivity and tolerance. It allows residents to embrace different perspectives and experiences.
Marietta, GA, weather
The city of Marietta, GA, experiences a humid subtropical climate characterized by hot and humid summers and mild winters. The city's proximity to the Gulf of Mexico contributes to its warm and humid climate. Summers in Marietta, Georgia, can be pretty uncomfortable. The average temperatures are in the 80s and 90s, with high humidity levels. It's common for temperatures to reach over 100 degrees F during heat waves. However, Marietta, GA, also experiences frequent thunderstorms during the summer. They can provide some relief from the heat.
Fall is a beautiful time of year in Marietta, GA, with pleasant temperatures in the 60s and 70s. The city is known for its stunning fall foliage. It makes it a popular destination for autumn lovers. Winters in Marietta, Georgia, are mild, with average temperatures in the 40s and 50s. While snow is rare in Marietta, GA, the city does experience occasional ice storms and freezing rain making driving hazardous.
Spring in Marietta, Georgia, is a beautiful time of year. It offers warm temperatures and blooming flowers. However, the city is also known for its severe weather. It includes thunderstorms, hail, and tornadoes. Living in Marietta, GA, it's essential to stay informed about severe weather alerts and have a plan in case of an emergency.
Jobs in Marietta, GA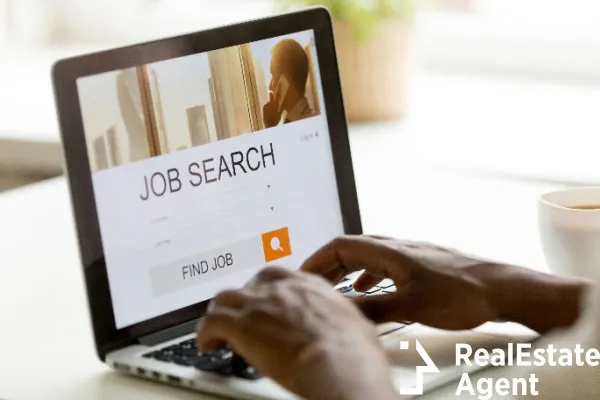 One of the top industries in the city of Marietta, GA, is healthcare. The city has several major hospitals and healthcare facilities, including WellStar Kennestone Hospital. It is the largest hospital in Cobb County. There are also many specialty clinics, urgent care centers, and private practices throughout the city. Jobs in healthcare range from entry-level positions to highly skilled roles such as physicians, surgeons, and nurses.
The city of Marietta, Georgia, is also a hub for technology companies, especially in the areas of software development and IT services. The city has several notable companies, including Lockheed Martin. It specializes in aerospace and defense technologies. Many smaller startups and consulting firms offer various IT services.
Education is another thriving industry in Marietta, GA, with several districts and private schools in the area. The city is home to Marietta City Schools, which has an excellent academic reputation within the Cobb County School District. It is one of the largest school districts in Georgia. In addition, several private schools are in the area, including The Walker School and The Wood Acres School. Jobs in education can range from classroom teachers and administrators to support staff such as custodians and bus drivers.
There are many reasons why living in Marietta, Georgia, is an excellent choice for job seekers. The city has a strong economy with a low unemployment rate, making it an attractive place for job seekers. Also, the cost of living in Marietta, GA, is lower than in many major cities. Residents can enjoy a high quality of life without breaking the bank.
Homes for sale in Marietta, Georgia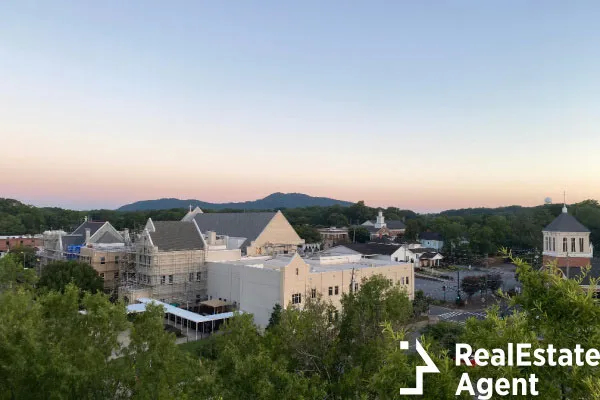 The city of Marietta, GA, boasts a rich historical tapestry beautifully woven into its vibrant present. The city's historic district, lined with beautifully preserved antebellum homes and tree-lined streets, offers an enchanting glimpse into the past. Living in Marietta, Georgia, means becoming a part of this storied heritage. There are numerous homes for sale featuring unique architectural styles and historical significance.
Beyond the historic district, Marietta, GA, offers diverse neighborhoods that cater to different preferences and lifestyles. Whether you seek a suburban oasis, a bustling urban community, or a peaceful countryside retreat, the city of Marietta, Georgia, has it all. From family-friendly subdivisions with excellent schools to upscale communities with luxurious amenities, the city's real estate market presents an abundance of options to suit various tastes and budgets. For more information about the homes for sale in the area, you can contact one of our real estate agents in Marietta GA. They will be happy to help you find a place to call home.
Things to do in Marietta, GA
One of the most remarkable aspects of living in Marietta, GA, is the city's deep historical roots. Step back in time by visiting the Marietta History Center to explore exhibits showcasing the city's past. From the iconic Kennesaw House, which served as a hospital during the Civil War, to displays highlighting the Big Chicken, an iconic local landmark, the museum offers a captivating glimpse into Marietta's heritage.
For nature lovers, the city of Marietta, Georgia, boasts an array of picturesque parks and outdoor spaces. Experience the tranquility of the city's natural beauty with a visit to Kennesaw Mountain National Battlefield Park. Lace up your hiking boots and embark on scenic trails. Immerse yourself in the lush surroundings while learning about the Civil War history. Plan a picnic and savor the stunning views from the mountaintop, a reward for your outdoor adventure.
The city of Marietta, GA, is also a haven for those seeking artistic and cultural experiences. The city's historic downtown square is a hub for local artists and performers. Explore the numerous art galleries, boutiques, and antique shops. They showcase the talent and creativity of Marietta's artisans. Catch a show at the Earl and Rachel Smith Strand Theatre. It is a beautifully restored venue that hosts various live performances ranging from plays and musicals to concerts and comedy shows. Immerse yourself in the vibrant arts scene that thrives within this charming city. You will never run out of things to do in Marietta, GA, and you won't regret visiting this beautiful city.
Restaurants in Marietta, GA,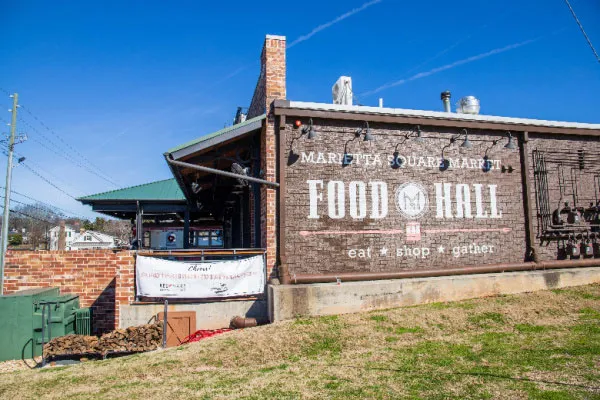 For food enthusiasts, Marietta, GA, offers a diverse culinary landscape that caters to all tastes. You will find some of the best American foods there. The city boasts many dining options, from farm-to-table eateries to international cuisines. Visit the Marietta Square Market, a bustling food hall, and indulge in various flavors worldwide. Whether you crave Southern comfort food, Asian delicacies, or gourmet desserts, the city of Marietta, Georgia, has you covered.
For those seeking a contemporary dining experience with a touch of Southern charm, Seed Kitchen & Bar is the ideal destination. This award-winning restaurant showcases an innovative menu inspired by local and sustainable ingredients. With an inviting atmosphere and an extensive wine list, Seed Kitchen & Bar is perfect for a romantic evening or a memorable gathering with friends.
With its prime location on Cobb Parkway, Marietta Fish Market is a seafood lover's paradise. Offering an extensive selection of fresh catches and classic seafood dishes, this lively restaurant provides an enjoyable dining experience for the entire family. From succulent lobster tails to perfectly grilled salmon, Marietta Fish Market never disappoints in flavor and quality.
Embrace the fusion of Latin and Asian flavors at Taqueria Tsunami, where tacos and sushi coexist harmoniously. This vibrant and trendy eatery combines traditional Mexican and Korean dishes. It creates an exciting culinary adventure. Whether you're in the mood for mouthwatering tacos or exquisite edamame, Taqueria Tsunami offers a unique dining experience that will leave a lasting impression.
Conclusion

The city of Marietta, GA, is a vibrant and thriving community located in the heart of the Peach State. With its rich history, beautiful parks, and excellent schools, living in Marietta, Georgia, is an experience unlike any other. From the charming downtown area to the numerous cultural events and attractions, Marietta, GA, has something to offer everyone. The city's friendly atmosphere and strong sense of community make it an ideal place to call home. Whether you're looking to start a family, further your career, or simply enjoy the good life, living in Marietta, Georgia, is an excellent choice. So if you're considering a move to the Atlanta area, be sure to explore the many benefits of the city of Marietta, GA.