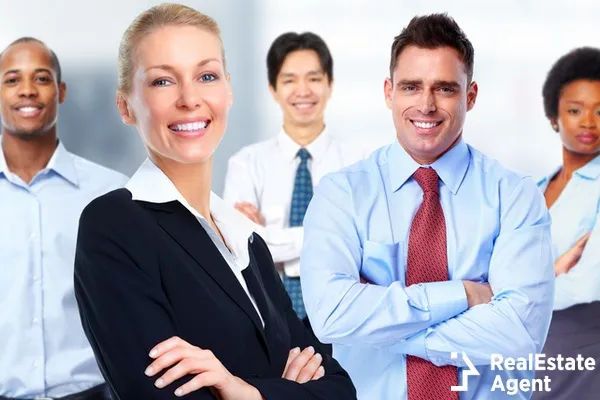 If you are just getting started on your journey as a real estate agent, you probably have plenty of motivation and excitement for this new beginning. Going through those licensing courses and studying for your licensing exam finally paid off and you feel accomplished. There is a long journey ahead of you and the first years as a real estate agent are certainly not the best, but in time you will grow into it.
We could keep on going forever and talk about the hardship of the real estate industry, dealing with unreasonable clients, and so on, but the first steps as a new agent might be crucial for your development. One of the first steps is starting your career in the right company. Finding a handful of competent people who can teach you the real estate industry's ins and outs is probably one of the best moves you can make as a new agent.
Giving names and pointing out brokerages or national brands could help starters. Still, we believe it is more important to focus on specific qualities that make an excellent real estate agent. If developing a successful real estate career focuses on having the necessary attributes for the job, starting your career in an environment that already develops, encourages, and teaches these qualities is what you should be looking for.
Is it difficult to be a real estate agent? Yes! But, if you start your journey with the right company, you are setting yourself up for success in the future.
Get to know your industry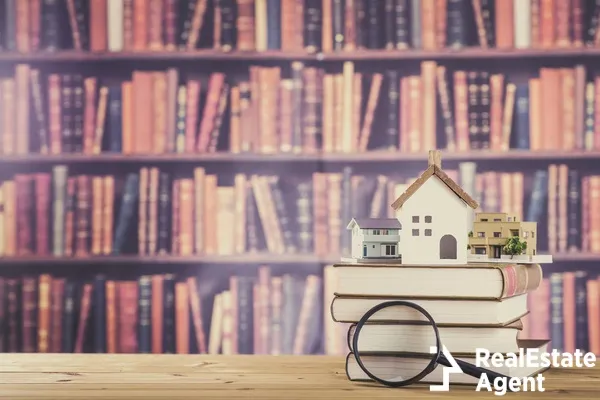 They say that knowledge is power, and it is even more so in real estate. Knowing people, building connections, and expanding your network is what differentiates a good real estate agent from one that is not so good. After all, it's about getting clients and making sales, so it is only fair that agents with a broad social network and expansive warm markets get better opportunities. Knowledge is not only about knowing people; it is also about building the skills and having the information that can help you succeed in the business, especially since there are so many profitable real estate niches.
In 2018 the US Bureau of Labor Statistics(BLS) reported over 450,000 real estate brokers and salespeople in the country. Other stats indicate that the median pay is close to $51,000 per year, but the pay distribution varies. If you wonder how much a realtor makes, top agents can earn up to $200,000 per year while the lowest-paid agents can earn under $25,000 per year.
Real estate is a very competitive business. Many new agents fail and get out of business because they are unable to handle the job demands and responsibilities. The life of a real estate agent is not easy. You will have to deal with a lot of paperwork and understand the closing process as well as your relationship with mortgage lenders and title companies. You need clients to make money, and this is the key to real estate sales.
Nonetheless, getting clients and making sales requires skill and knowledge and nothing comes for free. Naturally, you would assume that some of the best real estate companies for new agents are the ones with training programs focused on marketing and procuring business. That might be one of the first things to look after when searching the market for a place to hand your new real estate license. What other things should you deem necessary when looking for some of the best real estate companies to grow as a new agent?
Companies that offer mentorship programs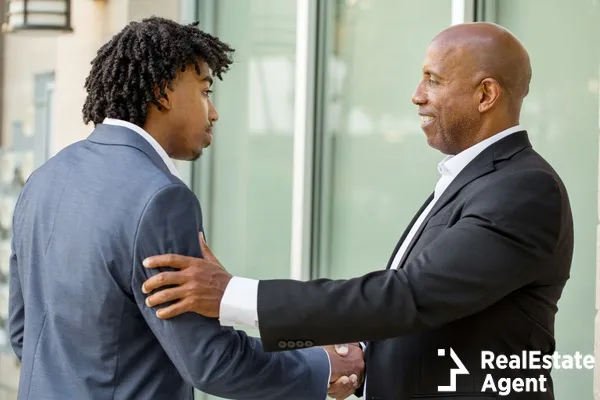 For a long time, mentorship has been one of the most effective ways to learn and grow. This method works so well because you get to learn from the best in the industry. Apart from getting a good education at one of the top real estate schools in the US, the next best thing to do is to get a mentor. Besides you, a person who has already faced the hardships of the business and reached success is motivating and rewarding to know that you are learning from the best. You don't have to repeat their mistakes and learn the hard way because you now have someone who guides your steps, someone who knows negotiation techniques, has the business and real estate education, along with the communication skills necessary for the job.
To summarize it, everything you need to know about real estate is standing right in front of you in the form of a mentor. Most likely, the motivation behind getting your real estate license was one or more successful real estate personalities that you look up to. Wouldn't it be mindblowing to have one of them as your mentor? I'm sure it would! That is why companies that put new salespeople alongside experienced agents are probably the companies you should be looking for as a new agent.
The famous Keller Williams real estate franchise not only provides a great launching platform for their real estate agents in Austin TX, but they also offer training programs that are recognized in the industry. BOLD Pivot program pairs new agents in the business with experienced ones to go through real-life situations, such as closing and sales calls. Keller Williams is not the only real estate company that offers this kind of training. You can rest assured that there are plenty of real estate businesses out there that understand the power of mentorship.
Companies that help build social skills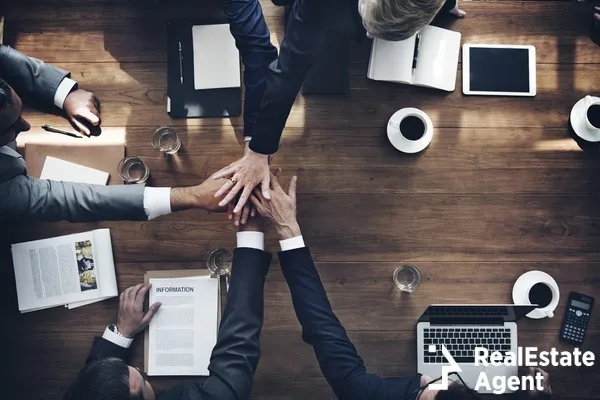 Truth be told, we make sales to people and not just customers. As an agent, you don't have to view the person who enters your office as your income source while trying to do everything in your power to close. Remember that you might not know what the reason behind a home purchase or sale is. Many clients standing before you might be going through difficult times, and if that is the motivating factor behind the home transaction, you can't overlook it. Also, dealing with unreasonable home buyers and sellers is not uncommon for realtors.
Connecting with your clients at a personal level can impact the success of a sale more than you think. This helps you as an agent to get a deeper understanding of the person's needs, and the trust shared between the realtor and their client can either close a deal or turn it down. Real estate companies that consciously promote a philosophy centered around seeing potential customers as people before seeing them as clients is a very healthy way to do business.
You would be surprised to find out how many businesses out there have training programs that help agents develop these essential social skills. What is the best real estate company for new agents? The one that believes that "people buy people before they buy products and services". Weichert is one of those companies that offer both classrooms and online training in this matter, and established agents ensure that new team members are going in the right direction.
Where to start as a rookie agent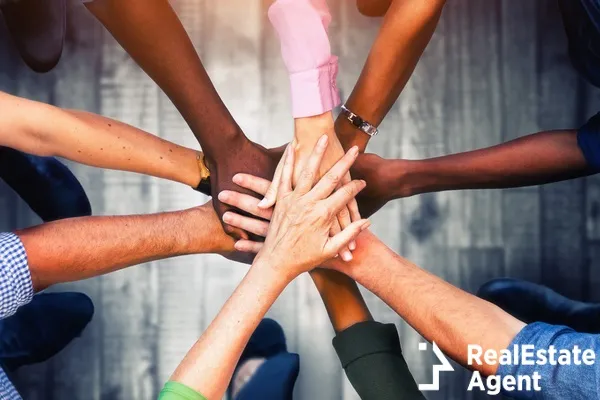 We like to hear about the 6 figure income earners in the real estate industry, but the truth is, getting there takes hard work and dedication. If you are an experienced realtor, you are aware of your real estate career's humble beginnings. Whether you are working for a large or small real estate company or as an individual agent, every new beginning is challenging. Going months without a paycheck and finding a second job to support yourself is not pretty. It is common for rookie real estate agents working on commission only instead of having a salary.
Companies that understand these needs and issues faced by new agents can really help them overcome the roadblocks and bumps along the way and make their initiation into the industry a lot easier. Most agents take about two to three months to make their first sale, but this financial issue can be tackled if companies pay salary and benefits to agents at least in their first few months. Instead of pressuring new agents to make sales and get paid on a commission, companies decide to provide a paid training program for the first few months.

Would you be surprised to find out that companies actually offer apprenticeship programs that are considered a full-time job where you are paid by the hour? This is an excellent tool for new real estate agents who can learn through classroom training, role-playing, and on-the-job training. These programs can last for quite a while, but as you get better, your responsibilities gradually increase, and your earnings are augmented with commissions when you close deals. Some new agents might end up closing their first sale a lot sooner thanks to their accumulated experience from previous careers that are real estate related such as teaching, public relations, or military service.
Programs of the sort are offered by companies such as Redfin who announced their 18-month apprenticeship program called Redfin Agent Development (RAD) for new team members. However, they are not the only ones doing so. You can be sure that other companies out there understand the difficulties of starting a real estate career and doing everything to support new agents throughout the journey.
List of top real estate companies for new agents
Now that you know what to look for in a real estate company, it is time to search the marketplace in order to find the right enterprise to accommodate you. Over the years, many real estate brands made a name for themselves as the best in the industry. We decided to list some of the top real estate companies in the US, which will surely provide you with the optimal environment to grow as a realtor.
RE/MAX
Real Estate Maximums operates since 1973, and in all this time, it has grown to encompass more than 100,000 agents that operate in more than 100 countries. Famous not only in the US but all around the world, RE/MAX is regarded as one of the country's most productive real estate forces that manage to train, grow and retain some of the best real estate agents in the industry.
Century 21
Century 21 is a real estate powerhouse and holds a privileged position as one of the industry's most recognized brands. Operating on multiple continents, this company has about 7,000 independently owned and operated brokerages and approximately 100,000 associates spread worldwide. Century 21 is a leader in e-marketing which is why the company managed to build one of the most respected brands in the real estate industry.
Better homes and Gardens Real Estate
Better homes and Gardens Real Estate is a company that really stands up to its name. The enterprise was initially launched in 1978 by Meredith Corporation, one of the leading marketing and media purveyors in the US. Since then, the business has grown and built a reputable name amongst real estate brands. A new franchise system initiated in 2008 helped Better Homes and Gardens Real Estate grow even further, ranking up as one of the best in the industry.
Keller Williams Realty, Inc.
We have already mentioned how Keller Williams offers mentorship programs for new agents, but that is not the only reason why this company is renowned in the industry. In 2012, nationwide offices operating under their brand achieved a profit of over 90%. Nowadays, Keller Williams has over 700 markets worldwide, and the company is a real estate force to be reckoned with.
The Corcoran Group
A newly established company that has experienced immense success in the real estate industry is The Corcoran Group. The enterprise debuted in 1995, and it quickly became one of the first online portals for the housing market. The real estate mogul that built the brand was Barbara Corcoran, who managed to sell 81 apartments within a 24-hour period using a gimmick known as the one day sale.
Conclusion
Starting as a real estate agent is not easy, but each milestone takes you one step closer to becoming the best at what you do. Maybe the driving force that pushed you to be an agent was a family member or friend that needed to work with a particular agent niche. Finding a real estate agent is easy if you take advantage of our REA directory listing, but what it takes to be a good real estate agent goes beyond. Without question, there is a level of hard work and dedication that goes into it to be successful. However, the difference between a great start and a bad one could be the company you work with.
Finding the best real estate company for new agents can be a launching pad that sets you on the right path to becoming a successful realtor. What makes a successful real estate agent? There are a few qualities that we briefly touched on in this article, and learning them can be just a matter of finding the best real estate companies for new agents.