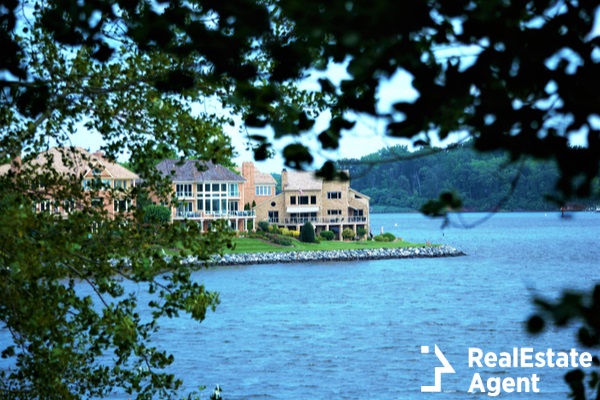 There are many places where you can find the most amazing waterfront properties in the U.S. but let's take a look at the options available in Maryland. Between the Patapsco and Magothy Rivers, you will find the small town of Pasadena, MD with its many estuaries that offer countless possibilities for properties down by the river, but not only. Looking for waterfront homes for sale in Pasadena, MD is a great option if you find yourself relocating to Maryland with your family.
Demographics
There are currently around 31,000 residents in Pasadena, MD with an average age of 35.8. Having a very young population, this small town has a high percentage of married people, around 75% actually which is over the national average. Furthermore, around 53% of the population have children under the age of 18 which is why the quality of life is important. People want to feel safe, know their children are safe living in a town where people help each other and where making friends is as easy as saying "Hello!".
Pasadena, MD has been a destination for many European and Asian families ever since the abolishment of slavery. Even today, the origins of 48% of the naturalized citizens are Asian, 31.2% are South American and 18% are European. Diversity is still growing in the town of Pasadena, MD even now.
Racial makeup:
Caucasian - 81.45%
African American - 6%
Two or More Races - 4%
Asian - 3.26%
Some Other Race - 1.48%
American Indian and Alaska Native - 0.02%
A Small History of Pasadena, MD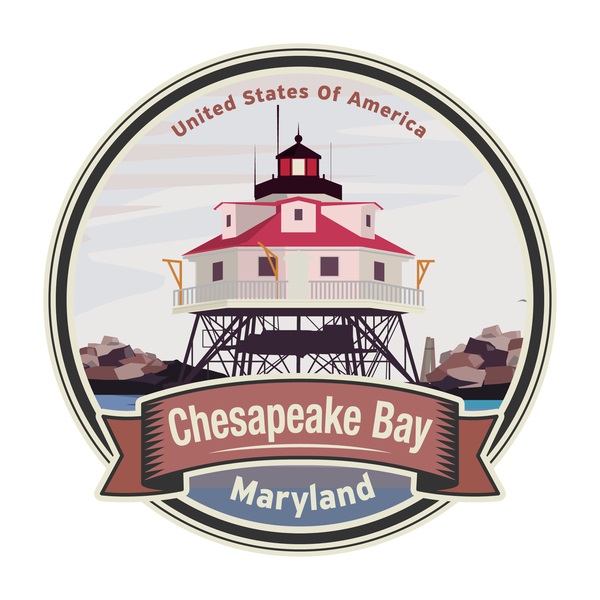 Like any small American town, Pasadena, MD has its own page of history to attest to its particular charm. Even before the area was covered with farms, it was where the first settlements appeared south of Baltimore's port. There are few dwellings that remain standing but one of them is Hancock's Resolution. Constructed in 1785 by Stephen Hancock Jr. this is the only stone building from the 18th century that managed to survive in Anne Arundel county. It is also part of the National Register of Historic Places.
Another historic structure of importance in Pasadena, MD is a small wooden structure that can be found at the intersection of Mountain Road and Armiger Drive. Dating as far back as 1855 the nonresidential construction is actually the oldest building of its kind still standing. Addison Johnson was the man who built a general store that also worked as a post office at the time.
After slavery was abolished, many European families came here to work. Because of the fact that the local economy had been so reliant on slave labor when that became illegal, the need for affordable labor was met by many of these Polish, Czechoslovakian, Eastern Europeans families in general.
Before the highways that we know today, many people used ferries and steamers to go to Baltimore as it was faster than traveling on uneven ground over farmland and mud. The Pasadena that we see today switched the dirt roads with asphalt, the farms with neighborhoods, the crops with malls and shopping centers so that the entire community could strive as a whole for a brighter future.
Living in Pasadena, MD
Being a small town, Pasadena, MD attracts young families as it's safer than the other towns closer to Baltimore. Although it's around 30 minutes away, Pasadena is one of Baltimore's suburbs and the small-town feel is just one of the reasons why people move here. Young families want a safe area to raise their children, a place where everyone is warm and friendly, and where you can always count on your neighbors to borrow some sugar. Pasadena, MD is that place.
There are many reasons for looking forward to living in Pasadena, MD. This tight-knit community shares lives throughout generations as businesses are passed over to son and daughter while football season brings the whole town together. After watching a nice match between their children's highschool teams, families and friends can also spend time together exploring the great things to do in Pasadena, MD.
Whether it is going to Downs Park or the Escape Planning Ground, many residents either go home and enjoy a quiet meal inside or head to some of the Pasadena, MD restaurants.
Delicious food in Pasadena
There's nothing like a three course meal to bring a family together. If you're just visiting or living in Pasadena, MD, you'll get accustomed to the family owned businesses. Taking a closer look at the restaurants in Pasadena, MD you'll notice that some are owned by the same family for generations. Just take a look at Fifer's Seafood or Fifer's Craft House. Located in the same building, entrances next to each other, this is run by the third generation of Fifers in Pasadena. Many Pasadena, MD restaurants share this trait but are as different as can be in other areas. Fifer's specializes in seafood and here, you can eat the best crab you've had in ages.
Founders Tavern & Grill is specialized in traditional American cuisine. Burgers, stew, soup and candied bacon, not to mention some amazing cocktails to make it all go down smoothly. This place is a must see with its rustic 1700s kind of atmosphere and many people make it a destination whenever they are in the area. This is a Pasadena restaurant of choice for either date night or night out with friends and family. With great music at a decent volume, it won't disturb your conversation but also won't allow for uncomfortable silences. Not that that can happen when you're surrounded by friends.
Great things to do in Pasadena, MD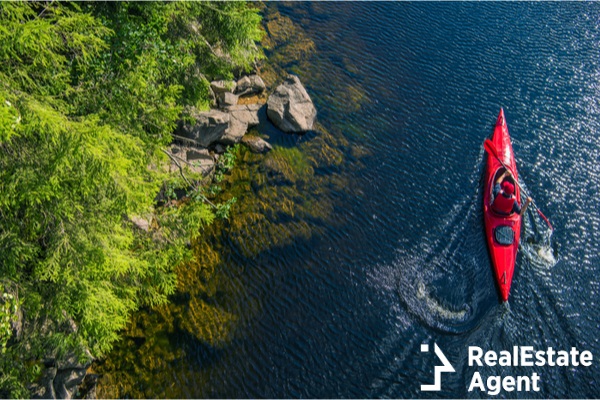 Don't think for one second that it's small size makes this town uninteresting. There is plenty of fun to have here and many things to do in Pasadena, MD or around it. Just take a look at it's location if you're unsure. Stuck between two rivers you can go either way for a kayak ride or a swim, better yet, take your four legged friend for a swim at Downs Park Dog Park. Looking around the banks of the river you'll find some sandy beaches, while not white sand it can still be great for a swim, a tan or a picnic. You also have to make sure to find the best place for fishing, either river works perfectly for this as long as you have patience on your side and some bait.
For more exciting things, you can always go for a bike ride on the Baltimore and Annapolis Trail. Grease up your chain and start pedaling. Before you know it you'll stop on the side of the trail for a snack and you'll have more than enough options.
Another great thing about Pasadena, MD is that it's a stone throw away from Severna Park. Literally just across the road from it. Comparing Severna Park to Pasadena will keep you busy, but it's close enough to experience it. Something else that's also close is the city of Baltimore, and get this, you can go there by car or, if you want things to get interesting, by boat.
Waterfront homes in Pasadena, MD
With as much waterfront available it might be difficult to decide between the waterfront homes for sale in Pasadena, MD. The median house price in Pasadena might be cheaper if you look at other types of properties around town, while here it will go a bit higher. With so many neighborhoods on the river shore, there are countless options. Deciding where to move, which area to choose and which homes fit your family best will be easier with the top local real estate agents in Pasadena MD, so let's take a closer look at the neighborhoods.
Riviera Beach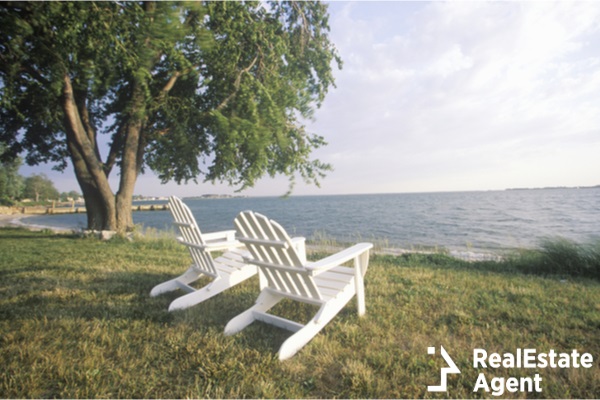 Waterfront homes for sale in Pasadena, MD can easily be found in Riviera Beach. This is the most affordable neighborhood for waterfront homes in Pasadena. If the name doesn't give it away, here you'll find two or three story homes with a courtyard around the property and your own personal pier. A boat is always a good investment and it fits especially well with waterfront properties here as you'll surely use it to explore things to do in Pasadena, MD easier. The schools nearby might not be the best in town but this area will win you over with some of the best restaurants in Pasadena and even some pubs that are easily accessible by boat.
Waterfront homes for sale range from $234,000 to $749,000
Gibson Island and Pinehurst
On the Eastern edge of town, you'll find the more luxurious area. Three story mansions with piers and a waterfront porch will take your breath away in the middle of around 2 acres of land. Here you can live your fantasy life with views either on the Magothy River, the Sillery Bay or Craighill Channel. In this area, you'll find some of the best schools in Pasadena, MD and it's also the safest neighborhood in town, which makes it perfect for families with small children.
Waterfront homes for sale range from $325,000 to $950,000
If you really feel like treating yourself, take a look at the waterfront homes for sale on Gibson Island. This private island is the most expensive neighborhood for waterfront homes for sale in Pasadena, MD. One thing that's worth noting is the amenities in this small oasis. Looking past the forest that makes every property private and secure, there's a golf course, yacht club, art gallery, fitness center and so much more. The homes are luxurious, spacious and each has its own personal pier. Some even have swimming pools if, for whatever reason, the body of water from the Bay isn't enough.
Waterfront homes for sale range from $1,239,000 to $3,650,000
Conclusion
As you can see, there are many amazing things that a small town life can give you, some of them being downright astounding. Life just half an hour away from Baltimore can be peaceful and inclusive if you only look in the right place. Let your imagination run wild and become part of a friendly community where both you and your children can create long lasting connections in no time.
Let us know your thoughts in the comments section as we're eager to know what you think of this town. Like & Share with those around you in order to make this small town a part of their lives.