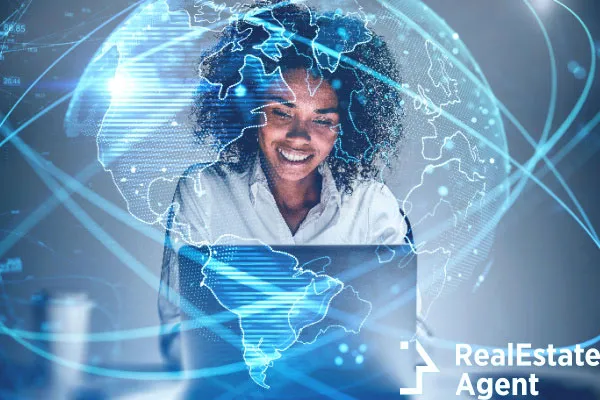 To experience a comfortable future, making wise investment decisions is crucial. As we face unsteady economic uncertainties, it's getting harder to know what path to take in terms of investment. As the digital market continues to grow and evolve, more people are interested in how to buy digital real estate.
This type of investment doesn't require significant funding in advance nor undertakes the same risks as other markets. You may not know what digital real estate is, but throughout the following article, we will answer this question and further queries you may have regarding this topic.


What is digital real estate?
Digital real estate refers to any type of digital asset you may own. In other words, it is a virtual property that may take various forms. One of the benefits of digital real estate is that compared to actual residence or commercial property, it can increase its value rapidly, often in as little as one year.
According to Web2, the most common forms of digital assets are the domains. They are websites that you visit on a regular basis. Every day billions of people worldwide browse the internet in search of new information, ways to entertain, and, why not, make some money.
Domains such as Google.com or Apple.com get millions of visits every day.
Domain monetization is undemanding, and big and small companies use different strategies to accomplish it, but we will talk about it later.
With the advent of Web3, a new type of digital real estate has arisen and refers to owning parcels of virtual property in the metaverse. It is a more advanced approach to digital real estate investment.
Another benefit of digital real estate is that it provides recession-proof income flow. Savvy investors in the twenty-first century acknowledge that the digital real estate value will increase over time. Still, learning how to buy digital real estate requires some due diligence.
Bare with us while we guide you through the digital real estate buying process.
How to buy digital real estate?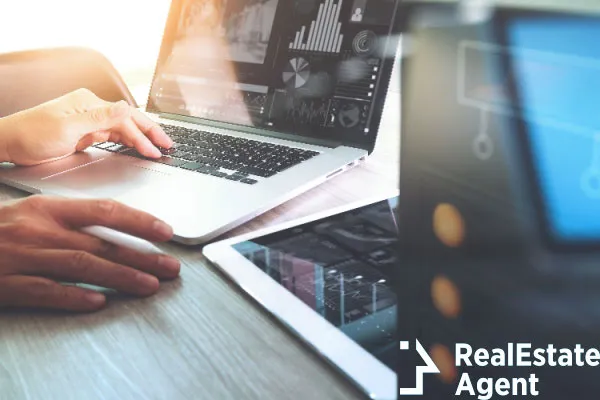 URLs and domain names have been a primary form of digital real estate since the 90s. But the next generation of the internet will be defined by concepts like virtual reality and the metaverse.
Before discussing how to buy digital real estate, we need to understand the metaverse. It is where part of digital real estate exists, after all.
In layman's words, the metaverse consists of a series of 3D worlds created to allow users to interact, much like in video games and real life, but in a highly interactive and boundless space. You can meet your friends there, attend parties, or educational events, buy things, or hold a virtual real estate title.
To connect to the metaverse world, you don't need special equipment. The most popular metaverse worlds are easily visited with a desktop computer or smartphone.
Have you ever wondered how to buy digital real estate in the metaverse? The answer is more straightforward than you may think. If you are familiar with buying NFTs, you will realize that buying digital real estate property is quite similar. If you are unfamiliar, NFTs are cryptographic tokens representing a unique product. It's like a digital certificate of ownership. While answering the question of how to buy digital real estate, we need to understand where to buy digital real estate property. In other words, which platforms to utilize to make such investments? Millions of dollars are spent today to purchase virtual real estate property or virtual land. Some investors predict that digital real estate investment will follow in the footsteps of bitcoin's initial success. Thus, digital real estate property is also similar to a bitcoin investment.
You can access most digital real estate buying platforms with a desktop platform on your computer. It will provide information about the current properties available and helpful details such as location, total area, average prices, utility potential, and transaction history. Then you will need to open an account on a marketplace or a secondary NFT site, like OpenSea or Binance NFT. You want to look at the marketplace to know what you want to buy, but remember that digital real estate property is traded as NFT, and the ownership deed is recorded as a Blockchain. It provides safe transactions by avoiding any type of scams that could appear. Before making a digital real estate purchase, please follow the below steps.
1. Create a digital crypto wallet.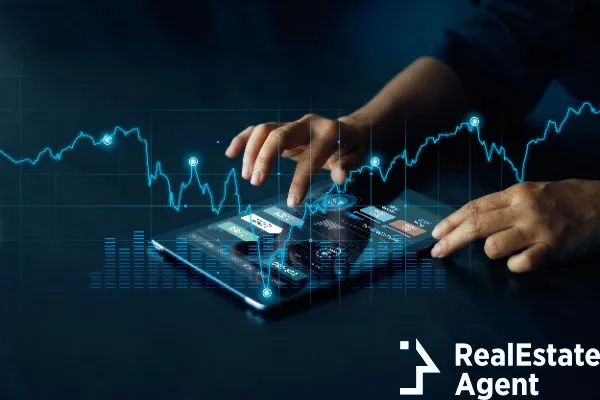 A crucial step in answering the question of how to buy digital real estate is creating a digital crypto wallet. You can only make digital real estate purchases in the metaverse with crypto means of payment. Most metaverses will require you to have a cryptocurrency to conduct transactions.
The digital wallet will help hold your virtual money and digital possessions, especially the NFTs. The wallet you select will be determined by the metaverse platform you utilize. Consider a digital wallet that can easily be integrated into your web browser for more excellent potential experiences. Wallets that require making browser extensions can be demanding and stressful, especially if you don't know how to create them. Two renowned, trusted digital wallets are Metamask and Binance Chain.
2. Buy cryptocurrency.
The following step after getting a digital crypto wallet is to buy some cryptocurrency. You can purchase cryptocurrencies like Mana, Sand, and Ethereum on platforms such as Binance, Coinbase, MEXC, and Kucoin.
Cryptocurrencies are constantly moving, dropping, and rising, shaping the flexibility of the entire crypto space and the metaverse itself. Always check twice the stability of a cryptocurrency before purchasing to avoid buying a digital property that will depreciate shortly. Read through the white papers and familiarize yourself with the expected movements and become cryptocurrency savvy.
3. Choose your metaverse.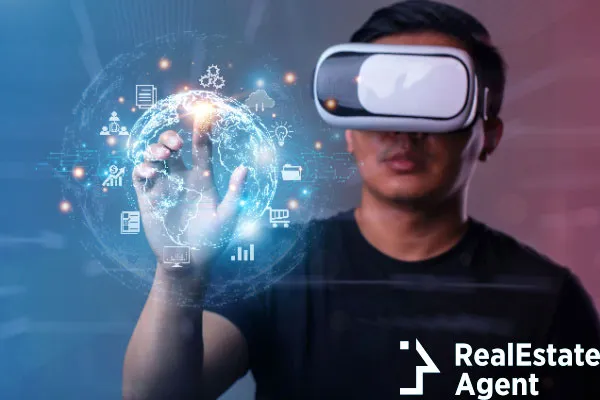 Unless you already have a virtual land project in mind, you should compare available options before making a final decision. Top platforms such as Decentraland and Sandbox sell virtual property using currencies like MANA and SAND. The size and quality of the property will differ from one metaverse to the next. In this phase, you should be able to evaluate the size of the property, the price, and the current owner.
We've covered the most popular metaverses that sell land, but remember, they only have limited parcels available. Each platform has thousands of territories suitable for many activities like advertising, business, services, and events. If you want to analyze the current market, you can overview the world rankings on platforms like OpenSea. It is one of the most user-friendly platforms out there.
4. Make your purchase.
Once you have cryptocurrency in your digital wallet and have chosen a plot you want to purchase, you can go to the metaverse marketplace or OpenSea, and simply click buy. As your digital real estate transaction is being executed and confirmed, you should be able to see your NFT in your digital wallet. Now you will be recorded as the new owner of the property. From here, you may hold onto your property for a while, build something on top of it, or relist it and sell it again.
Now that we've seen how to buy digital real estate, a common question is whether digital real estate is legit.
Is digital real estate legit?
Most people searching for an investment opportunity in digital real estate ask whether it's a scam or a serious business. It's a significant concern considering this type of business hasn't been around for even a decade. But when thinking it has rapidly grown into a multi-billion dollar business, you will give it a second thought.
Nevertheless, nobody can guarantee you any type of investment will turn into a profit. But to answer the question of whether is digital real estate legit or not, for the most part, it is. Just be careful with the false promises digital real estate or metaverse promoters offer.
Remember, investing in digital real estate is not that easy. It requires thorough market research, it is time-consuming, and nobody can guarantee that it's 100% secure.
How to invest in digital real estate?
Besides buying a parcel in the metaverse, there are other types of digital real estate investments. You can start a blog, post videos on a youtube channel, or monetize your social media accounts by driving more traffic, but to succeed in any type of digital real estate, you need to have a clear strategy. Your time and energy are required, and you must be patient to see the results. Let's see other types of investment in digital real estate.
1. Build your blog.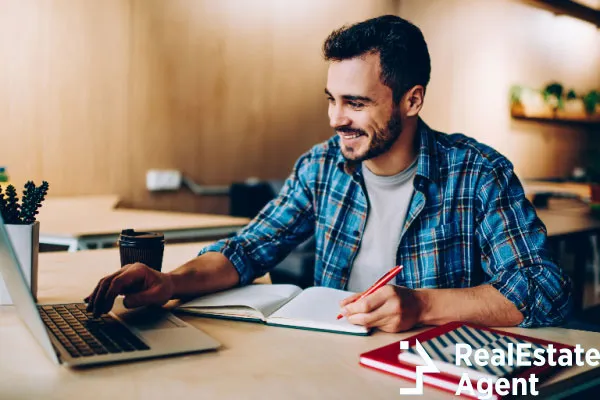 One of the main advantages of building your blog is that it costs little to start, although it requires much of your time. At least at the beginning. But with patience and the help of some digital marketing, the results will show within a few months.
To build your website or blog, you must purchase domain names and get web hosting. You also need a content management system (CMS) like WordPress to get you started.
Building your blog and website from scratch could be challenging, and you might get frustrated that the results don't show immediately. But if you treat your blog as an investment, you should not expect the results to be visible overnight.
2. Buy digital real estate.
If you don't have the time and the creativity to start your blog, another type of real estate investing is to buy it instead.
You can buy blogs or websites for your digital real estate investment. And the good news is that the market is pretty offering.
Depending on your needs, there are a lot of different places where you can get websites. Here are the best places to begin your search:
Flippa, Empire Flippers, and FE International: These are three top marketplaces for buying and selling websites with well-known domain names. These platforms are particularly suitable for big businesses that are more established.
Motion Invest: It is a suitable option for the smaller website. It comes with a free website evaluation tool to make it easier to find digital real estate investment opportunities.
Human Proof Designs: This is ideal for starter sites and will provide excellent service and fair market value.
3. Buy social media assets.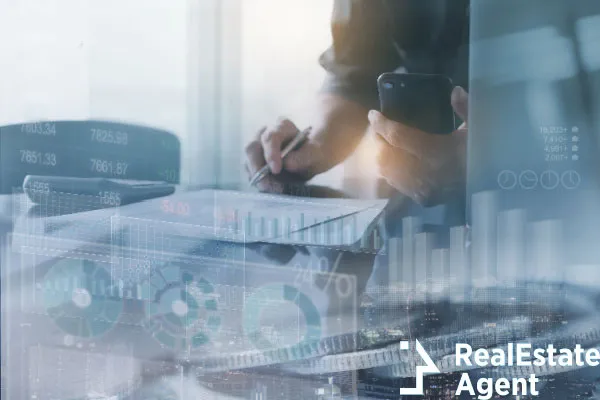 Buying a social media account is another way to invest in digital real estate. You can use sites such as Fameswap, Social Tradia, or Toofame to purchase Instagram accounts, TikTok accounts, and Youtube channels, among many others.
When you buy a social media account, you get unlimited access to a niche audience and can save a lot of money on marketing.
Working with social media influencers can be pretty expensive. However, rather than pay for costly collaborations, you can purchase a social media account to promote your products or services to a broad, targeted audience for free.
How to make money from digital real estate
We've already covered some aspects that could help you make money from digital real estate. The following paragraphs will explain precisely how you can make money from this type of investment.
1. Advertising: One of the most common methods of acquiring revenue from a website or blog.
Displaying advertising is undemanding, and you can start earning money from your website traffic immediately.
You should start by joining networks like Google Adsense, Ezoic, and Mediavine, and the companies will start showing ads to your website visitors.
You will be paid for each add view or click, and your revenue will increase simultaneously with your audience. Thus creating engaging, informative content is essential when growing an audience.
2. Affiliate marketing in the digital world
Another frequently used method for monetizing digital real estate is affiliate marketing. You can do it with your website or social media account.
Start by signing up as an affiliate with your chosen companies, such as Clickbank, Amazon Associates, Commission Junction, etc.
Then begin promoting products, get your affiliate link, and share it with your audience on your streaming platforms. You will receive a commission for each purchase made through the link.
3. Sell your digital products and digital assets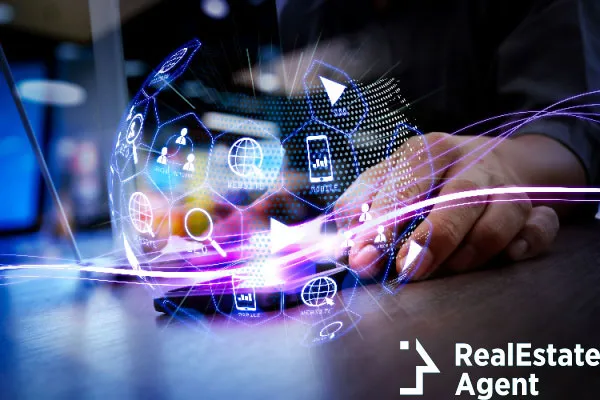 Creating and selling digital products is another renowned source of income. There's no need to build a data center, which can be expensive when you sell or purchase digital real estate. The types of products that you may offer include ebooks, courses, templates, video tutorials, apps, white papers, and many more.
The great thing about these products is that you only have to create them once. Then you can sell them to thousands of people.
You can sell your digital products through your website or an intermediary, such as Clickbank, Amazon, etc.
4. Start a membership site
You can provide exclusive memberships on your website so that people can pay to sign in to benefit from members-only content and other advantages, such as one-on-one advice, consulting, etc.
It is an excellent way to generate passive income, and the only drawback is that you constantly need to attract new members and make the old ones come back.
The revenue you will get depends on the fee you charge for your membership. While some sites charge as little as $5 per month, others could charge hundreds of dollars. It depends on the content you provide, and it's quality.
How does digital real estate work?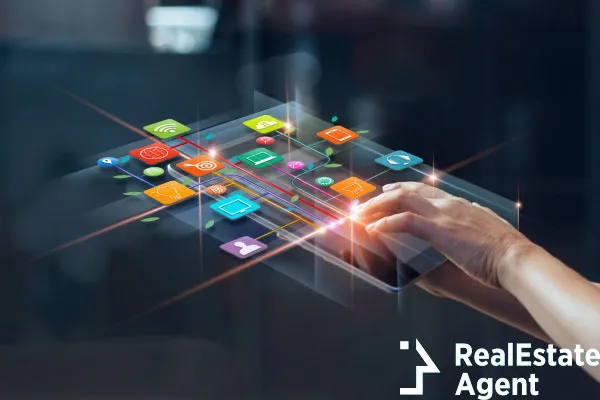 In essence, digital real estate is an asset you purchase in the digital space. You can buy and sell them as well, as they increase in value over time, just as traditional real estate does.
Digital real estate works much like physical real estate. Any digital real estate asset that has value can be owned by purchasing. As an owner, you can sell your digital property and earn a profit after its value has increased.
Digital real estate can bring you passive income, much like a conventional real estate property.
The difference is that there is only so much you can change with your physical property to add additional value. Digital real estate is much more flexible in this regard. Some of the methods you can use to add value to your virtual property include lead generation, building a following, ad revenue, and affiliate commissions.
The most significant difference between digital real estate and traditional real estate is that the process of buying assets is streamlined. Smart contracts eliminate annoying legal documentation and bureaucratic issues. It will save you some time and money, but still investing in digital real estate requires some expertise.
How to get into digital real estate?
As previously mentioned, it is relatively easy to get into digital real estate. Although it sounds complicated and tedious, owning a property in digital real estate might be simpler than you think.
You can start by posting content on a youtube channel or writing a blog, as stated above.
There are four main steps to take when getting into digital real estate:
Choose a platform you will be committed to.
Constantly creating optimized content to attract a target audience.
Once you have traffic and a steady audience, you can monetize your content.
Following these steps will make you more likely to be visible on the market and generate revenue. But don't get into digital real estate just because there's massive hype around it or your best friend is doing it. You should be aware of the pitfalls and that its results are not visible overnight. A lot of your patience is required, and ultimately, your time. If you are not willing to commit to the process, the chances that your digital real estate business will be successful are significantly low.
Advantages of digital real estate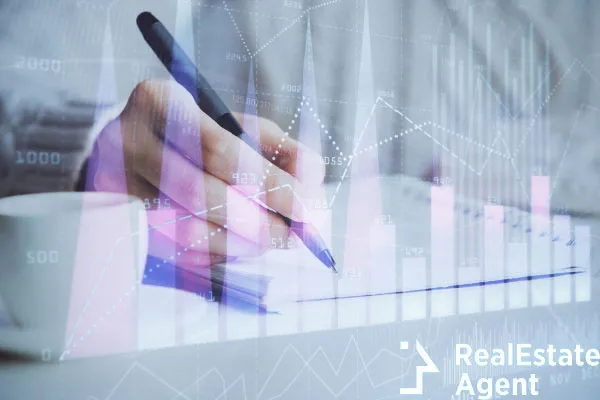 Now that we've addressed the issue of how to get into digital real estate let's see the advantages of joining this industry. One of the most significant advantages of digital real estate is affordability. Most available domain names are relatively inexpensive. If you're asking yourself how to purchase digital real estate, you should know you can purchase a domain name with prices starting from $10 a year. Look at the different hosting sites, such as Google or WordPress, and find the best one that suits your needs.
Another advantage of digital real estate is its accessibility. The market allows you to join, regardless of your status and knowledge. You can buy a digital real estate property from the comfort of your home. You only need a laptop, smartphone, or any other device with an internet connection.
Profitability is another aspect to be taken into consideration. Online investments are becoming more profitable as the digital space continues to broaden its horizons.
Last but not least, flexibility is one of the main advantages of digital real estate. The flexibility of digital marketing comes from the diversity of products and the multiple options you can explore.
Unlike the physical real estate market, government intervention is not required to buy or sell digital properties. This flexibility saves you time and money.
What makes digital real estate valuable?
Much like physical real estate, the value of digital real estate often hinges on its scarcity and uniqueness. Premium domain names, for example, are limited, and acquiring a specific, memorable domain can be a competitive endeavor. A short descriptive name like "Travel.com" or "Insurance.com" carries intrinsic value due to its scarcity and potential to attract organic traffic.
One of the key factors that make digital real estate valuable is its potential to generate revenue. Websites, social media accounts, or parcels in the metaverse can serve as income streams through advertising, e-commerce sales, subscription models, or affiliate marketing. The ability to monetize digital real estate can turn into a lucrative investment.
Digital real estate often drives value from its brand recognition and reputation. Established websites and online platforms with a loyal user base can be incredibly valuable assets. Consider websites like Amazon, eBay, or Wikipedia, which have built strong brand identities and reputations over time. The trust and authority associated with these digital properties contribute significantly to their value.
Just as the age of a physical property can contribute to its value, the age of a digital domain can also be a determining factor. Older domains may carry more trust with search engines and users, making them valuable assets in the digital real estate market.
High-quality content and a strong brand presence can elevate the value of digital real estate. Consistently using real estate writing services and producing valuable content that resonates with users can lead to a loyal following and a positive online reputation. These factors attract more visitors and enhance the long-term value of the digital property.
Digital real estate is not static; its value can grow over time through strategic development and adaptation. Websites and online platforms that can evolve to meet changing user needs and market trends have a greater chance of appreciating value. Being flexible and forward-thinking in the digital landscape is essential for maintaining and increasing the worth of these assets.
Ownership and legal protections play a significant role in determining the value of digital real estate. Trademarks, copyrights, and patents safeguard digital assets, preventing unauthorized use or duplication. The more secure and legally protected a digital property is, the more valuable it becomes as a long-term investment.
Conclusion
Digital real estate can be an excellent investment for entrepreneurs and people wanting to grow their income streams. With many options at one's disposal, there are several ways to get started investing in digital real estate. Between building a website, purchasing a domain name, or creating digital products, digital real estate allows anyone to make money online.
Although we're still at the beginning of digital real estate, it can be a lucrative investment. But like any other type of investment, nobody can guarantee that your money will turn into a profit.
Remember, a piece of good advice would be never to invest any money you're not comfortable losing. It should be applied to any other type of investment. And make sure before you start you have done thorough research on the market. Knowledge is power, and in the realm of digital real estate, it's the key to safe investments.
We hope you find this article informative regarding everything you need to know about digital real estate investing. Please make your investment decisions based on your own research and expertise.