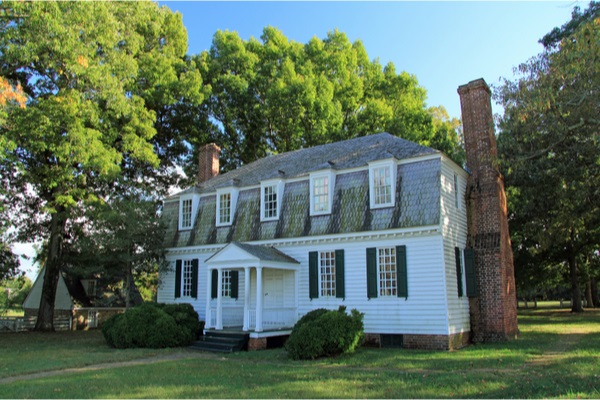 In the middle of Virginia is where you'll find the unincorporated area of Chesterfield, the county seat of Chesterfield County. While the census-designated area shares the same name with the county to which it belongs, they are not the same place. The county is considerably larger than the unincorporated area of Chesterfield, Virginia and within Chesterfield County as well as Henrico and Hanover counties you can find many other unincorporated areas. It seems like a trend in this part of Virginia for areas not to become incorporated.
Rest assured, however, that Chesterfield, VA, the unincorporated area, has certain qualities that ensured its place among some of the best suburbs of Richmond, VA, the much larger metropolitan area and capital of Virginia. With countless historical sites both within as well as around the area's limits and incredibly exciting attractions that will keep your adrenaline pumping, Chesterfield, Virginia offers attractive activities for its residents and visitors. The size of Chesterfield, VA doesn't impose limitations upon the amenities available within its borders as the leaders of this community make sure that those living here live a good life.
Demographics of Chesterfield, Virginia
A smaller population may lead people to believe that an area isn't a good enough option to relocate to. Chesterfield, VA can swiftly make you reconsider that partly because of the fact that it has around 4,000 residents. This gives the area a not too crowded feel and gives plenty of room for alternative development, aside from housing. Further development should happen in the following years as the median resident age of 37.5 years can underline the attractiveness of this Richmond, VA suburb.
While 33.2% of residents work in manufacturing or labor occupations, the second biggest occupational group of 31% of the residents is focused on executive positions dealing with the management and professional sectors of industry.
Racial Diversity
Caucasian - 60.1%
African American - 23.8%
Hispanic - 10%
Asian - 3%
Two or more Races - 2.9%
Native American - 0.2%
Living in Chesterfield, Virginia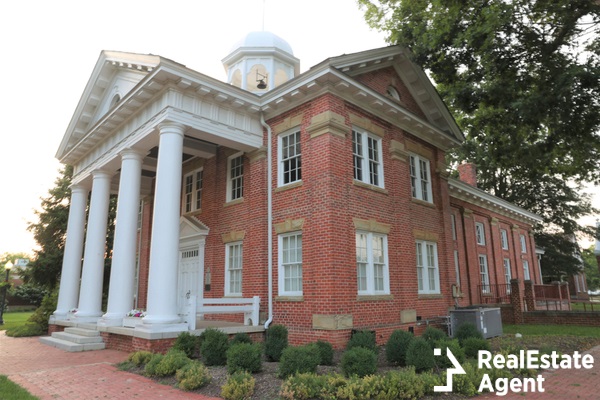 The unincorporated area of Chesterfield, VA extends on 2.3 square miles and is officially named Chesterfield Court House. Living in Chesterfield, Virginia you'll wind up experiencing a slow-paced lifestyle in a relaxed, suburban atmosphere. The residents of this unincorporated area can enjoy a historic setting surrounded by natural beauty while living in Chesterfield, VA. The high-quality educational system provides a secure environment for the development of curiosity and culture among the students attending the schools of this area. Many families decide to move here because living in Chesterfield, VA grants them a good quality of life.
Best Area to live in Chesterfield, VA
Chesterfield, Virginia doesn't have neighborhoods. There are some residential developments throughout Chesterfield that we'll get into. One area, known as the Courthouse Green Townhomes is located east of the Chesterfield Court House Complex. A large number of residential housing units were developed there. Between Krause Road on the west and Salem Church Road on the east, while to the south by Centralia Road you can find the community with one, two or three bedroom townhomes for rent. With distinctive architecture that respects the Victorian style that can be seen throughout the area of Chesterfield, Virginia, these rows of townhomes have spacious rooms to welcome you. Located within walking distance to shopping areas as well as dining and entertainment facilities, the homes come fully equipped for the residents needs. Each home can be rented for a monthly fee between $1,000 and $1,600 depending on the number of bedrooms and square footage.
South of Centralia Road you can also find homes for sale in Chesterfield, VA where prices average around $280,000. More centrally located, on Stable Gate Road there is another small housing development encircled by forestry, less than a 7-minute walk away from the Court House. On the western edge, however, you will have the opportunity to live in ranch style houses with the Pocahontas State Park right behind your home.
Attractions in Chesterfield, Virginia
Living in Chesterfield, VA you will get a chance to see many historical sites that were maintained and preserved over the years. Specifically, in the Courthouse Square, there are several historical buildings that stood the test of time and keep attracting visitors from all over the state. For history buffs, the entire area of Chesterfield is known as a treasure to be discovered. From the interactive experience of Henricus Historical Park to the more culturally cultivating 1892 Jail, there are an abundance of historical sites to explore throughout the area.
For those that want to experience the more adrenaline packed elements of living in Chesterfield, VA, there are some fitting attractions to keep your blood pumping. Trying out the Treetop Zoofari Zipline and Adventure Park may seem like a perfect location for your children, but make sure your children don't have a fear of heights and are well equipped to handle zip lining. Teenagers can test their strength and aptitudes at XZone Sports while they aim paintball guns at the opposing team or run around trying to catch the "enemy" with airsoft guns.

One of the most appreciated campsites across the nation, the Pocahontas State Park will give your family both a cultural history lesson and an opportunity to go camping with your children. Sheltered by century old trees, the trails that criss-cross this State Park allows visitors to hike, bike, horse ride and run for long distances or simply have a picnic with the whole extended family when they come visiting.
Assisted living in Chesterfield, Virginia
If you're looking for assisted living in Chesterfield, VA you will find two facilities within the area's borders. There are other options for assisted living in Chesterfield County but as the county stretches far and wide you might want the convenience of having your loved ones close by. You will also find that senior citizen housing also offer various packages/options such as the ability to have your pet with you, however, it will come at a premium.
First of all, we have Lucy Corr Village, which is located at the north edge of the unincorporated Chesterfield, VA area, on the corner of Courthouse Road and Government Center Parkway. To the south, this assisted living community in Chesterfield, VA is limited by Lucy Corr Boulevard. The reason for that being the fact that this community has been addressing the needs of Virginia's assisted living or long-term care population since 1970. With average monthly costs of $6,300 this assisted living community from Chesterfield, VA is less affordable than the area's average assisted living costs as well as the state's and nation's average pricing.
Secondly, we have to mention the senior option conveniently located next to the Courthouse Green Townhomes named Court House Senior Apartments. These are one story detached units that go on either side of the Fore Circle, a circular road right off Krause Road. As the demand is high there are few available homes in this small senior community but monthly rent is just above $1,200. Other expenses might be added for this 24-hour emergency care facility that could increase the monthly cost but the countless resident activities available are worth it. Add to this the fact that you could be living less than a 5-minute walk away from your loved ones and the decision is halfway made.
Real Estate in Chesterfield, VA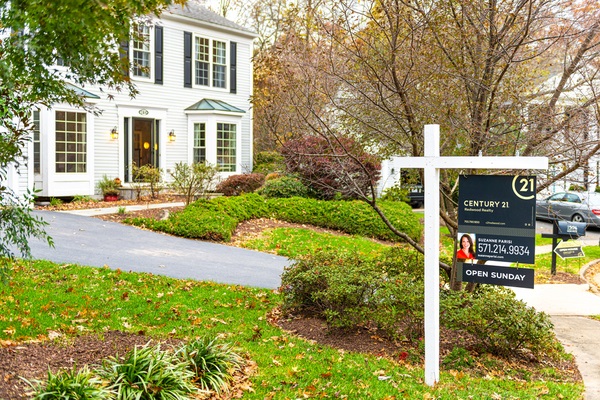 For a suburban area of Richmond, VA, the unincorporated area of Chesterfield, Virginia is dealing with a high demand for housing. The real estate market in Chesterfield, VA has one of the lowest rates of vacancies across the nation which should motivate extensive housing developments to be financed in the area. There is a high demand for the few homes available on the market which could generate an increase in real estate prices. So far, however, neither of these two things happened so purchasing a home should be relatively accessible with help from the top local real estate agents in Chesterfield VA. The affordable cost of living in Chesterfield, VA is primarily influenced by housing cost so let's take a look at what that means in Chesterfield, Virginia.
Homes for Sale in Chesterfield, Virginia
The few homes for sale in Chesterfield, VA make the area's architecture stand out as unique seeing as the vast majority of housing had been developed between 1970 and 1999. Homes are considered established while not particularly old and as you drive around the area you will be surprised to see that most of them look the same and follow the same architectural patterns. Actually, over 80% of the residential homes across the area were built in that period of time, the rest having been built since 2000.
In regards to pricing, the real estate median value is $285,000 which is around $30,000 more affordable than the median home value of the state of Virginia. Only around 13% of the area's residents rent their homes for a median monthly cost of $1,500 which is lower than the county's median rent. Most households occupy homes with 3 or 4 bedrooms making up for around 4 quarters of the area's entire population.
Conclusion
When looking at Chesterfield, Virginia while considering whether or not you want to relocate here, keep in mind that this is a very small suburban community that enjoys a slow-paced life. A vibrant part of America's history, the unincorporated area of Chesterfield, VA will be a breath of fresh air if you had too much of the hectic big city lifestyle, but the readjustment period shouldn't take too long. After all, how difficult can it be to learn to relax and enjoy the simple things in life?
For new parents or retirees, the area will grant you all the time necessary to focus on the new chapter of your life and nothing in Chesterfield, VA will rush you into the unknown. Here you will get the opportunity to take things slow and take life one step at a time. Chesterfield, VA can give you a great opportunity for a new start in life. So … go ahead and take it.
Let us know in the comments below what made you consider that living in Chesterfield, VA is the best choice for you and your family. Like & Share this article with loved ones that might be interested in moving closer to you or friends that can't wait to visit you.