Think about the last exciting trip you had to a city you've never seen before. The experience you had there was so amazing that you might've considered coming back, but this time for good. You can't stop thinking about how amazing it would be to get the same kind of experience, every day you get to live there. While the emotions and the feeling might fade away in time, the charm as well as the vibrancy of a city always remains.
There will always be certain things that make a city special, and there is definitely a special place held within the state of Massachusetts where you get that vibe. Even though many would consider the city of Newton MA part of Boston, there are certain things that set it apart from the capital city. The lively community of Newton MA is something people have been looking for in many other places, but very few have been able to match the quality of life from Newton MA.
This suburb of Boston is located in Middlesex County, Massachusetts and it is considered to be one of the best communities to live in. Let's go a step further and see what it's like to live in Newton MA. From schools and housing, to attractions and restaurants, we will be covering some of the aspects that residents living in Newton MA love about the city. Without further ado, let's get into it!
The population of Newton MA
Wouldn't it be great if you had advanced knowledge about your future neighbors? Are they noisy? Do they have kids? Although we always have a dream home in mind I'm sure you have put thought into what your ideal neighbor would be like.

Even though many would agree that it is something you can't find out in advance, it is still possible to get a glimpse of what it's like to be part of Newton's communities. You will find that the communities in Newton MA are very active, vibrant and the care that people have for one another is especially noticeable here.
In terms of its inhabitants, the population of Newton MA stands at around 90,000 people. Not an impressive number since it is a suburb of Boston, but it is a city formed from 13 different villages and each community has its own charm. Even world-renowned celebrities who live in Newton MA think this city is worthwhile.
On the other hand, the median age of the population stands at around 40. There is a significant amount of population in their senior years who find this city to be the perfect retirement retreat as well as a youthful population that can be heard through child laughter and giggles throughout the city. Many consider the city to be the ideal place to grow up and have a family to take care of.
There are over 30,000 households in Newton MA of which about 70% are family households. About 33% of households have one or more people under the age of 18 years and about 41% have people that are in their 60's or over. Another aspect related to Newton's MA population is the fact that there is not a lot of diversity. There are 5 times more Caucasian residents than any other ethnicity or race which are then followed by Asian and Hispanic residents.
The Public schools of Newton MA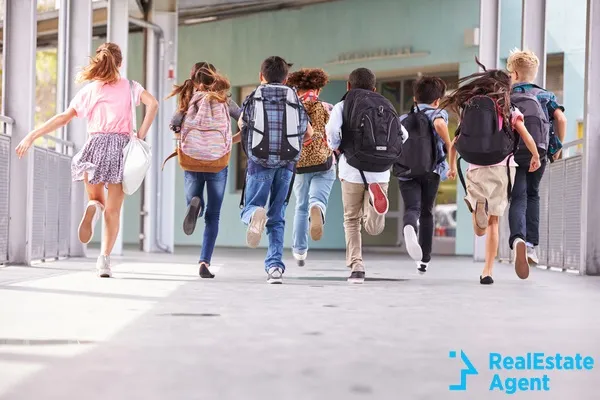 If some people might think that there is a connection between Issac Newton and the name of the city, they are wrong, there isn't. However, if you think about the educational standards that the city holds and the number of Nobel prize winners who graduated in one of the schools around, then you might be able to find a resemblance.

Indeed the schooling system of Newton MA is outstanding and the city prides itself on being able to provide top-notch education which results in highly-rated schools. Not only public schools but also Newton MA proudly holds one of the most well-equipped libraries in the Commonwealth.
Some of the schools that are worth mentioning are Newton South High School, Ward Elementary School, Oak Hill Middle School, and many others. There is no doubt that many families relocate to Newton MA because of their school system. Aside from that, Newton is also known as a quiet college town, with Boston College and Lasell College as their primary high-education institutions.
Having such a favorable learning environment is ideal and Newton MA does a really good job of combining work with play. There is an abundance of parks, open areas, and playgrounds where you can hang out with your children and have a great time together. Paired with the safe environment of Newton MA and you have the perfect community.
Restaurants in Newton MA
The culinary journey in a new city is probably one of the most exciting ways you can experience the culture and the areas around. The same applies to Newton MA where there are plenty of great restaurants at which you can dine. From American and Italian cuisine to Asian and French, here even some of the pickiest eaters can find something that can please them.
Here we can include Sycamore restaurant, which is a chef-owned neighborhood bistro located in Newton Centre. The menu puts emphasis on European country food, local cuisine, and items from American cuisine as well. With fresh local products, the kitchen is able to put out rustic, wholesome dishes such as Hudson Valley Duck board, baked mushroom pasta, shakshuka, and many others.
The Capital Grille is another one of the local favorite restaurants which is a steakhouse that has some menu items inspired by American cuisine. Some of the chef's suggestions include sliced Filet Mignon, seared Tenderloin and you also have Bone-in Ribeye or Dry Aged NY Strip.
If you have a sweet tooth and you are looking for a good place where you can satisfy your sugar cravings then L.A. Burdick Handmade Chocolates is the place for you. They serve different flavors hot chocolate, coffee, and tea. You can have your hot beverage along with a slice of Hazelnut-Orange Cake, Chocolate-Lemon Cake, fresh fruit tartlet, or many other baked goods from their pastry selection.
Real estate in Newton MA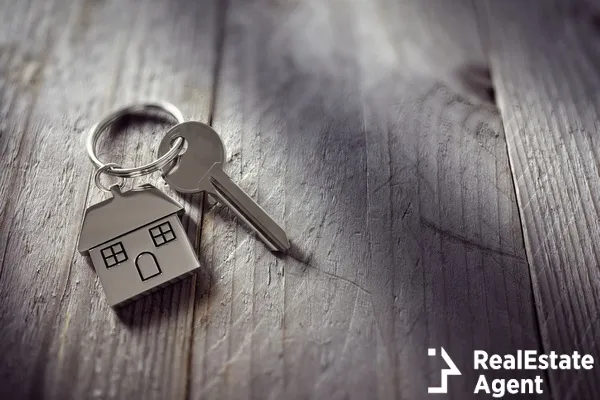 If there is one thing Newton MA is famous for it has to be the Heartbreak Hill, which is one of the most challenging courses during the Boston Marathon. But, for some residents, the heartbreak is caused by the high cost of living. If you think about it it may be justified since we have already covered some of the things that make Newton MA a great place to live.
The high-quality public schools with a graduation rate of 97%, the impressively low crime rates and there is also a reason why the city is known as "The Garden City". Parks, Reserves, lakes, green open areas, and streets shaded by impressive trees are just some of the things that makes Newton MA one of the best places for outdoor recreation.
Not to mention the community life and the exceptional homes that populate the city of Newton MA. All these aspects that create a great environment with a high quality of life, are somehow justifying the high costs of living and especially the real estate in Newton MA.
Currently, according to Zillow, Redfin, and Bestplaces the median home value stands at around $1.1 M and the real estate market in Newton MA is very competitive in spite of the high prices. If you want to invest in the real estate market or even look for a home to live, you would need to be in a good financial situation. The median list price per square foot in Newton MA is about $520 compared to the Boston-Cambridge-Newton metro that averages about $300 per square foot. Through comparison, the median home price in Newton MaA is twice as high compared to the capital city, Boston.
Rent in Newton MA is also pretty high with an average rent price that is above $2,000 per month. For example, a 2-bedroom apartment easily goes above $2,000 a month. Make sure that you contact one of our best real estate agents in Newton MA if you want to immerse yourself in the real estate market as a home seller or buyer.
Conclusion
There is no doubt that the vibrant city of Newton MA is one of the most opulent and lively communities in the state and even in the US. The impressive homes that line up the streets of Newton MA along with its vast green areas are a delight for the eyes. Although, not very big in size you will get lost in the landscape and in the amount of things to do and places to visit. The Garden city of Newton MA is what New England is all about, and there are so many treasures waiting to be discovered.