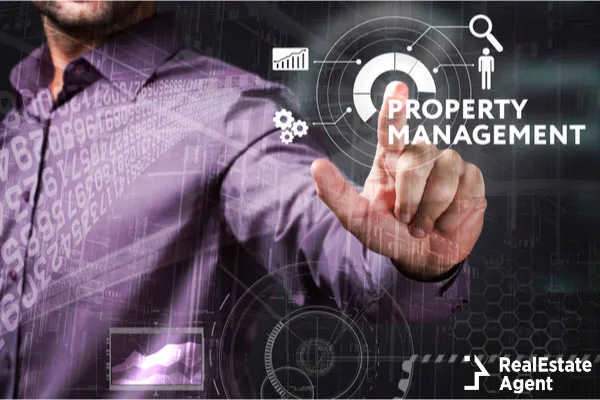 45% of property managers have expressed the desire to improve efficiency. To make efficiency a reality in your property management role, you will need to keep up with the latest tools to make your processes more straightforward.
So, what are the latest property management tips and trends to help you improve the efficiency of your property management?
Keep reading to discover which technologies and emerging trends will dominate the property management sphere in 2022.
New Technologies For Property Management
Technology automates and facilitates job roles in every industry to make things easier and more efficient. This list of the new technologies for your property management will allow you to choose which technologies are a priority for the most challenging parts of your business.
Artificial Intelligence
To deal with high-volume tenant queries that can take a long time to answer, you can use artificial intelligence in property management through chatbots. Your chatbot can deal with simple questions quickly and pass more complex queries on to you for resolution. This way, you can streamline the number of queries that need your attention.
Cloud Computing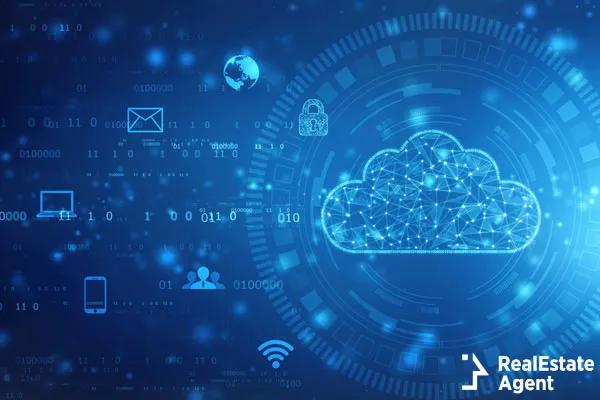 Cloud computing for your property management allows for remote access to information so that you can work from anywhere at your convenience. You can view the property and financial updates and even view security information. This way, if there is a security breach, you will be able to address it and resolve it immediately to provide a feeling of safety for your tenants and improve tenant satisfaction.
Virtual Tours
When you rent out the properties you manage, you will need to facilitate viewings without the need for potential buyers to visit in person. This is because you need a plan for filling your rental properties even if there is a lockdown in place. You can provide 3D property tours with high resolution to show the features of your properties without risking the health and safety of others.
Access Control
An access control system will allow you to create building security at the convenience of your tenants. Touchless access control technology will enable them to enter the building via BlueTooth communication with their mobile phones, so they don't even have to reach in their pockets. You can unlock doors remotely and view access logs remotely.

The access control system can act as the foundation for your building security which allows you to add other features like:
Wellness verification - you can screen for COVID symptoms in your tenants by providing them with temperature checks and wellness surveys before they are allowed to enter the building.
Video camera feed - you can integrate access control and video camera feed to provide access logs alongside video information, making it possible for you to resolve unauthorized access incidents more quickly and create a more user-friendly experience for your security team.
Occupancy Management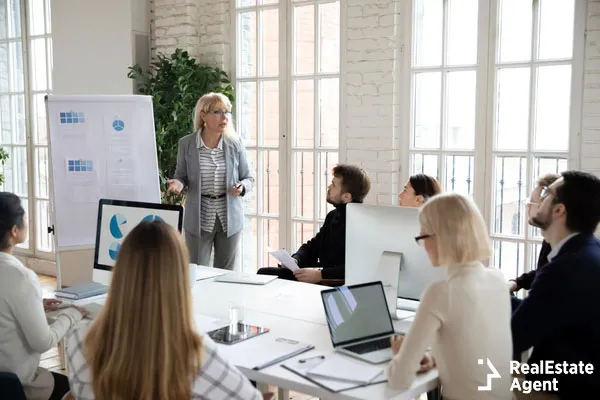 Occupancy management is an additional and essential integration that you should consider adding to your access control system. Occupancy management is rising in popularity due to one of the major safety concerns posed by the pandemic - overcrowding.
Using occupancy management will allow you to view logs of how many people are using the shared rooms and amenities within your building. You can prevent overcrowding by identifying which rooms are occupied by too many tenants at one time, and placing limits on how many people may use these amenities at one time using your access control system.
In addition to this, you will be able to view how many of your tenants are actually making use of the amenities in your building, thus enabling you to repurpose rooms or create tenant surveys on any amenities they would prefer to the current ones.
Antimicrobial Surfaces
By installing touchless access management systems, you will be reducing the amount of touchpoints your tenants will come into contact with upon entering the building. In the wake of the pandemic, businesses and commercial buildings are becoming more aware of the features in their buildings that facilitate the spread of germs.

If you wish to take a safety-first approach to your property management strategy, then consider implementing the use of new antimicrobial surfaces.

It is inevitable that banisters and elevator buttons will be touched by tenants navigating through the building, and by installing antimicrobial materials to these touchpoints, you will be incrementally reducing the potential spread of germs in your building.
Property Management Software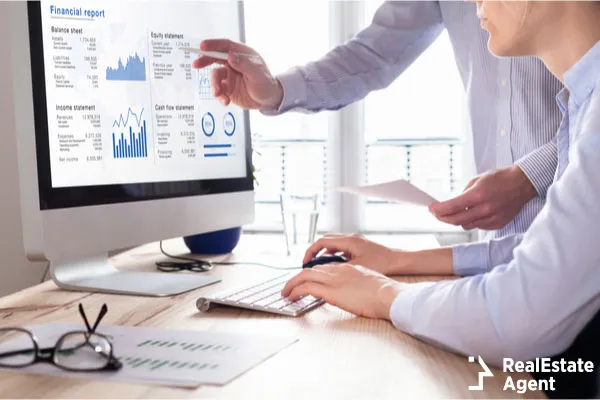 Property management software is the top priority for property managers looking to achieve a more efficient way to manage their properties and encourage tenant satisfaction. Property management software can handle the following processes:
Property accounting - as a property manager, keeping track of your finances can be time-consuming, and so property accounting software will save you many hours poring over spreadsheets each month.
Vacancy and prospect tracking - you will need a clear log of your vacancies and prospective tenants to keep your properties filled and maximize profits.
Online maintenance - if you can allow your tenants to log damages and repair requests online, you can deal with these issues quickly and have a list to prioritize. You can also monitor work order completion to provide tenants with information on when maintenance will be complete.
Online payments - allowing your tenants to pay online will help you get paid more quickly and help you identify late payments more efficiently.
Renters insurance - property management software allows you to protect yourself by setting insurance requirements. It will also allow you to offer residents easy enrollment and help you handle complaints and claims.
Property Management Marketing Solutions
Along with the physical maintenance of the property, property managers are often responsible for the marketing and advertisement of their properties. To maximize the effectiveness of their marketing strategies, property managers must be aware of digital marketing strategies that can help to humanize their brand.
Mobile-Friendly Websites
Many potential renters and homeowners use the convenience of searching for available properties on their mobile phones. To create an online marketing strategy that caters to the needs of these mobile users, you must ensure that potential tenants can easily use your website on a mobile device without interruption or difficulty.
You can take two approaches in optimizing your web page for mobile use, either by changing the domain name to a mobile version of the website or by creating a responsive site that adjusts in orientation and page size. If you opt for a responsive site, you will not have to make any changes to your domain name.
If you create a user-friendly experience for mobile users of your website, users will be more inclined to stay on your website for longer, which will increase the ranking of your domain on google. Easy browsing and navigation of your website are key so that users can easily view the properties you have on offer.
Social Media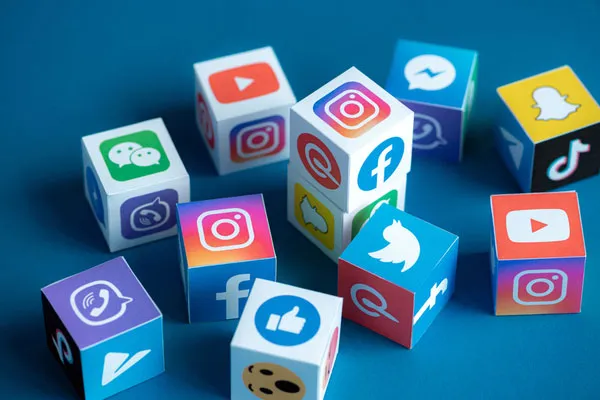 Social media is becoming an integral part of any brand's marketing strategy. Social media is being used more frequently by all generations, and if you wish to increase your brand's exposure, then making use of social media is essential.
Your social media marketing can increase your brand's visibility, and platforms like Facebook and Instagram target their advertisements to relevant age groups and those who have liked related posts. You are bound to reach more interested tenants through social media.

You can improve your relationship with existing tenants by creating FaceBook or WhatsApp groups for all tenants to establish an online community where tenants can stay in touch and ask questions.
To bring your marketing strategy into the future, you must create an engaging social media presence to increase your visibility, draw in potential tenants, and connect existing tenants.
Work Order Delays Predicted For 2022
Labor shortages in the vendor arena will continue to put work orders on a delay in 2022. Due to the increase in remote and hybrid work models, tenants are spending more time at home. This has driven the amount of maintenance orders requested to increase.
With the amount of available laborers shrinking, the demand for repairs has exceeded the supply of workmen to fulfill maintenance requests.
In order to handle maintenance requests more effectively and avoid unnecessary maintenance requests being performed, you should add a troubleshooting stage to your handling of maintenance requests.
Troubleshooting allows you to work with your tenants and help them to resolve the issue on their own without enlisting the help of a contractor. Your tenants will be able to resolve their issues more quickly, and you could significantly reduce the amount of maintenance jobs you outsource.
It is also helpful to create a priority system, so that essential repairs are handled first, and cosmetic or less essential repairs can be dealt with once the essential repairs have been made.
Be sure to pay your outsourced maintenance workers immediately, and take steps to reduce the amount of time your contractors spend waiting for approval for higher cost estimates. This way, you will foster better relationships with your contractors and they will in turn be encouraged to prioritize your jobs.
These work order delays will certainly continue to pose a problem for property managers in 2022, and it is vital that you come up with a strategy to maintain the efficiency of your building management in the face of this inconvenience.
Summary
You need to keep up with the latest trends in property management technology to provide the most efficient system for your tenants and make processes easier for yourself. With the new challenges posed by the pandemic and the increased need to provide remote services, your property management processes will benefit exorbitantly from these technologies.