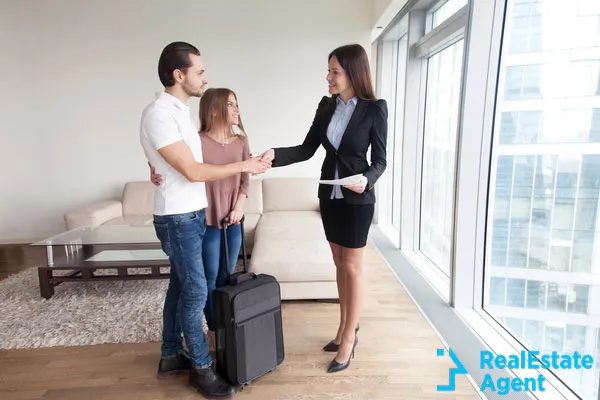 Moving to a new city brings about big decisions, lifestyle changes, and new experiences. Not all of these things may be good, but life is constantly shifting, so you should be too. Before you begin hauling all of your belongings into cardboard boxes, it might be smart to sit down and think everything through with a notebook and your hardhat.
There are an infinite number of questions you can ask yourself, from should I buy a home in cities with the best housing markets? If you plan on having children, what are the best school districts in the area? To what entertainment does the city have? But it's important to focus on things you can control. In case you're not sure where to start, here are 7 questions to ask yourself (and others!) before taking the leap.
1. What's the cost of living there? Can I afford it? While it's a glaringly obvious question, it's still important to think this one through once, twice, or three times. Budgeting is important, so be sure to list out the cost of your move, settling in, and any extra initial expenses you might have, as well as the regular cost of rent, groceries, and gas. Asking a local real estate agent can help.
2. When should I leave? Your departure might already be scheduled, but if it's not already set in stone, it might be smart to check the weather forecasts – especially if you are moving a lot of stuff. Check in with your future landlord or real estate agent, and make sure you have someone to help you move if you're flying solo.
3. What are the pros/cons? A t-chart is never a bad idea, especially in situations like these. If the cons start outweighing the pros, it might be time to start rethinking your decision before you commit to it. However, it's important to think optimistically, so don't let fear hold you back.
4. What are my goals for the move? There's no need to set huge goalposts for yourself yet, but thinking about the future is never a bad idea. Will the new location benefit you long term?
5. What is my backup plan? Don't be pessimistic, but it's also important to make sure you have a cushion. Sock back some money into an emergency account, and list some contacts in your phone, just in case.
6. Do I know anyone? Not in the general sense, but do you know anyone where you're moving? This is especially important if you're moving alone. It's better to have a few contacts before you enter your new town, and some friends to keep you company.
7. What's the job market like? Unless you have a job laid out and ready to go, this is important. Do your research and figure out the probability of you finding a job in your field, and start a fallback account in case things don't go according to plan. A cushion is never a bad idea, especially if you're going into a new place without a job yet.

Whether you're a nomadic soul or just looking for the next place you to settle down, planning your move can be stressful. Be prepared for everything and anything!