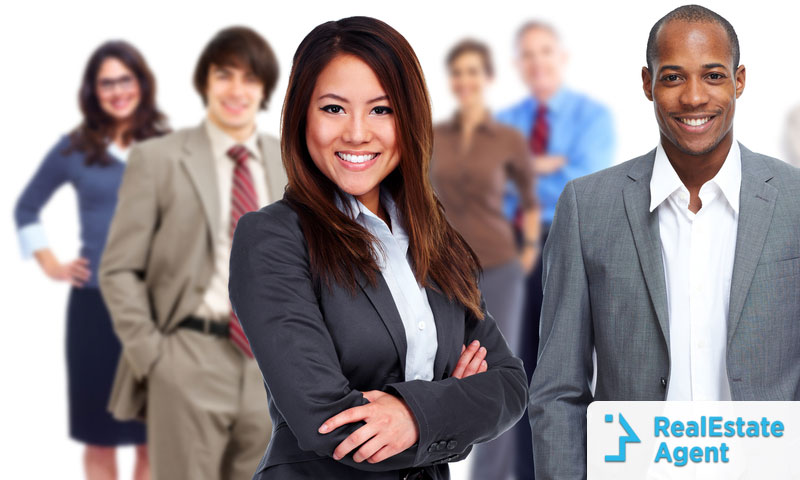 We've recently written an article for Autism Awareness Day on how Children on the Autism Spectrum Disorder (ASD) need safer homes and, while researching the subject, we noticed how limited the results were when searching for real estate agents that specialize in clients with special needs.

The ones that did come up were scarce, consisting primarily of real estate agents that had relatives with special needs and decided to make knowledge gained in their personal experience regarding their struggle available to clients.
After the frustration passed, we thought to ourselves that this lemon needs to be turned into lemonade. Applying the supply and demand ratio to this situation, it quickly becomes apparent that homes for the disabled constitute a highly attractive real estate market niche for realtors interested in working with disabled adults and families.
First, some context:
Currently, there is no official license or regulation concerning the professional aid of people with special needs in real estate. The Americans with Disabilities Act, a civil rights bill signed in 1990, does apply to every field of work and prohibits professionals like real estate agents from discriminating against people with disabilities.
However, empathy is the bare minimum all real estate agents should have towards any homebuyer or home seller, right? It is, after all, what agency is all about: you advocate for a person and their needs, which are always unique; no two people are alike, after all. When working with disabled adults, individualism is key.

Tips for working with disabled adults
So, what we are saying is that, from a business standpoint, this is great news as you won't have to spend money with specialized courses or certifications – though they will hopefully be created down the road to help sort the really specialized agents in homes for the disabled from the ones who only claim it as a marketing tool for their brands.

If you're interested in working within the disabled community, invest your time and attention researching and working to better understand the many challenges dealt with by people with unique needs when looking for a home that better suits them.
However, that doesn't mean it will be a piece of cake. After all, being a real estate agent working with disabled adults entails much more than making sure the house has an accessible bathroom or the doorway is large enough to pass a wheelchair through.
How to specialize in aiding clients with special needs
The term "special needs" is used to a variety of groups and conditions: people on the autism spectrum disorder (ASD), veterans with traumas (mental or physical), blind or deaf people, cerebral palsy, down syndrome, ADHD… That means there's no "one size fits all" solution in this niche. Nonetheless, there are some general paths all real estate agents working in this niche should consider:
Re-learning the concept of location
The "location, location, location" motto becomes imperative here. You'll want nothing but the best places in the US to live if your child has special needs, right? But there is a sensitive difference, for instance, as to what qualifies as being one of the Best School Districts for a family that has children with disabilities.

As real estate agents working with disabled adults/families will quickly find, most special needs home buyers value inclusivity rather than pure academic excellence. Far more important to these home buyers will be the availability of schools with accessibility features, a track record of good special needs education and social integration of children with disabilities and even a low ratio of teachers to students.
A realtor working with disabled adults will find that it's imperative to have this information at the tip of the tongue. For more information regarding special needs education, you should read the Individuals with Disabilities Education Act, an important piece of American legislation put in action also in 1990.
Sometimes, school is not even a factor, but still, you have to know what sort of facilities can help them soothe their everyday obstacles. What are the best hospitals around? Is there a specialized one that's great for your client's condition? Are there any stores or services around highly recommended for any kind of disability? And what about the house itself?

Accomodations for the differently abled
Real estate agents working with disabled adults or families with disabled children will need to consider other factors. Is the property close to a body of water or any other kind of danger that can pose a problem for people with disabilities? Is it secluded, a gated community or a cul de sac to better protect children with disabilities from wandering and getting lost? Does it have a reliable home security system that can help protect them?

Moreover, when doing a home relocation, the community that will surround your client is also of great importance. Are they educated on the subject? Do they embrace those with unique needs? When working with disabled adults/families, it helps to be easygoing, observant and professional, and be knowledgeable not only about the features of the house, but the tastes and way of thinking of the neighbors in the area.

In fewer words, you should be the kind of realtor that ends up becoming friends with your clients even if in the end, they didn't become clients. If you're a "close the deal and move on to the next" kind of agent, then this is not the right niche for you.
In-depth knowledge of extra legislation
Did you notice how we've already name-dropped two important pieces of legislation regarding those with disabilities? As a real estate agent working with disabled adults/families, you will need to be intimately familiar with all the pertinent legislation. Not just the federal ones - like the homeownership voucher program - but the several state (even district!) legislation that can impact the process of finding the perfect homes for the disabled.
A real estate agent serious about aiding clients with disabilities has to know them all to hook their clients up with the best opportunities possible when looking for homes for the disabled.
Get out of your comfort zone
Working with disabled adults/families to find appropriate special needs housing can be difficult. It requires you to pay much closer attention to detail than your regular "detail oriented" client. What's more, taking them out for a house tour might take more of your time then you would expect.

Plus, unfortunate though it may be, unexpected situations might happen, and you have to be able to help them out the best you can. All of that requires a larger dose of patience, calm and attention than what you are accustomed to. It is challenging, but, trust us, there are also unique rewards working this particular niche and you will hopefully enjoy them as soon as you start.
In the end, it's all about being equipped and well prepared with the best resources to make the process easy on your client, so reach out to organizations that fight for this cause and explain your intentions, ask for help with your education. They will appreciate your effort and might even – down the road, once you've proven your commitment – send leads on your way.
If after reading this article you think you might like to specialize in working with disabled adults/families, congratulations and thank you! There are a lot of people out there craving for knowledgeable help and you're the one who will fill that void.
Disability Statistic Annual Report
Here are some statistics to back this info: according to the 2016's Disability Statistic Annual Report made by the University of New Hampshire, the percentage of people with disabilities rose from 11.9% in 2010, to 12.6% in 2013, 2014, and 2015. That's 12.6% of the total US population! And breaking that number down: over half (51.1%) of those 12.6% are people in the working ages of 18-64, while 41.2% are 65 and older. Disability in children and youth accounted for only 7.2% (ages 5-17) and 0.4% (under 5 years old). So, as you can see, there's a lot of work to be done!
Conclusion
If you read it all and concluded this is not the right real estate niche for you, there's absolutely no problem. You are already helping just by reading it and acknowledging the importance of the subject and can help even further by spreading the word to colleagues that might be interested in following this path.