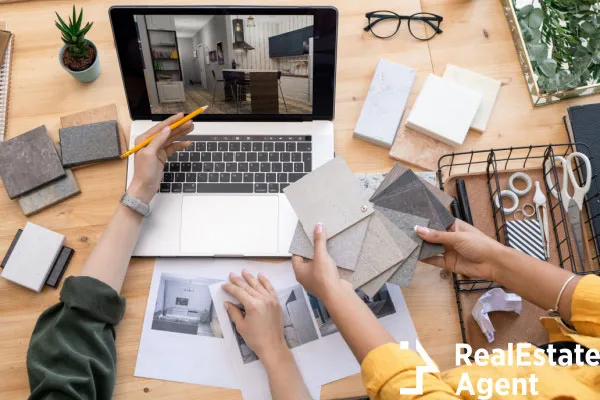 Selling a house has always been a tough nut to crack. You'll have to crunch lots of numbers to expertly estimate your budget. How much should you invest in a home before selling it and what are the best improvements to help you sell your house? What are those costs you can do without? Renovation, revamping, and external and internal refurbishments are pricey yet necessary to improve your property's market value. Even little things that help sell a house can substantially influence your investment return. So let's explore the best improvements to sell your house faster in 2023!

Why don't you benefit from experts' ideas for home improvement?
Suppose you're uncertain about home improvement ideas to sell your house or the required money to cover your expenses. By all means, you must also know what you can get away with at property inspections. You wouldn't believe the best improvements to sell your house can also patch that wound. We shouldn't forget about home appraisals, either! Did you know you can contest your home appraisal by submitting a list of your most recent diy home upgrades? And yes, even cheap home improvements count in!
Does your head spin already? In that case, it would help if you turned to professional local real estate agents! Working with these experts gives you instant access to helpful home renovation trends in 2023. First, they will provide you with a precise estimate of your home's worth based on recent real estate comps. Then, agents can suggest home improvement ideas to sell your house and diy home upgrades.
In addition, they have a long list of reliable general contractors, subcontractors, and handymen who will give you a hand at those quick home improvements before home appraisals.
Why can't you ignore the best improvements to sell your house, especially in 2023?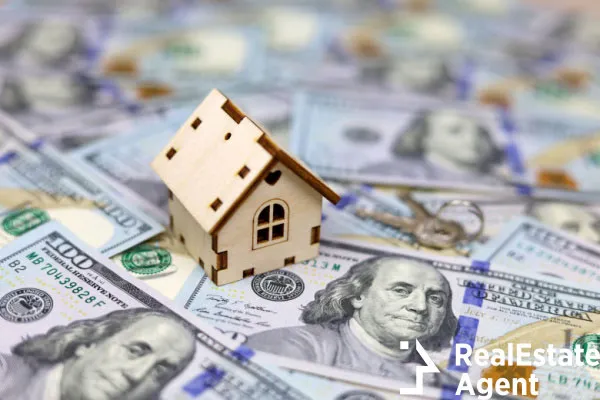 Do you believe a simple listing and the magic of content marketing will do the trick in selling your home faster in 2023? You might be lucky, and cheap home improvements that make a big difference will suffice. However, you must be aware of the housing market, in general, before putting your home on the market.
The American real estate market is torn between economic contraction, inflation, and correction.
Don't be taken aback if your home doesn't sell fast. The global economy suffers from inflation, as wages are low and prices go haywire. No wonder inflationary tendencies and near-recession fears affected the US housing market.
Buyers must deal with high mortgage rates, elevated property prices (the average sales price was approximately $487,000 in May 2023), and low inventory. However, as the market started contracting, it impacted sellers as well. As a result, home sales in the United States were down to about 4.3 million (from May 2022 to May 2023, source: Statista) instead of 6.12 million in 2021.
Should sellers worry about a housing correction?
As in any standard economic cycle, things must cool down after an upheaval. Many envisage a solution in a housing market correction, where property prices could decrease by ten to twenty percent. We must emphasize that we can't speak about a national housing trend in 2023.
Price corrections will apply to specific regions. For instance, the Midwest and Northeast experienced a price increase in the first two quarters of 2023, while prices dipped in the West. The chances that a real estate market correction will happen will drastically reduce prices in your neighborhood are slim.
Why is this background knowledge vital to selling your home? First, you must know the odds you're up against. Suppose you follow our guidelines on the best improvements to sell your house and the upcoming cheap home improvements that make a big difference. Then, inflation can't ruin your property sale!
Painting your house from top to bottom and inside-out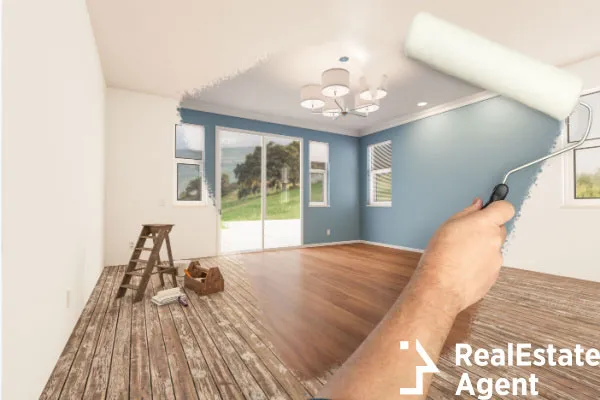 Let's face it; no "best improvements to sell your house" list can be complete without a proper paint job. Coloring your walls according to the latest color trends is one of those fundamental and cheap home improvements that make a big difference. Market specialists reported that painting as part of the interior design revamp will boost your ROI by more than 100 percent!
We hope you won't neglect the outside because exterior color can influence your home sale! Did you know an outside paint job alone will yield a more than fifty percent ROI?
Find the colors and styles that allure the most buyers!
According to interior design psychology 101, some light colors, such as blue, red, and yellow, are pleasing to the eye and will contribute to impressing your buyers. Cleaning the walls, patching the holes, and painting the building are little things that help sell a house!
We recommend you consider the traditional, modern, Scandinavian, and coastal styles because they don't require too much investment and are easy to follow through with. Moreover, your potential buyers will be astonished! Painting your home's exterior and interior is one of the simple home improvement projects we love!
Painting the walls alone is one of the budget-friendly diy home improvement ideas you can't overlook! If you don't hire anyone, you can score a return on investment of over 200 percent of the supplies! It doesn't require any particular skill; just follow the lines! Due to its high ROI, it's our top pick in the easy home improvement projects category that shouldn't be postponed!
Replacing your garage door should be a top priority!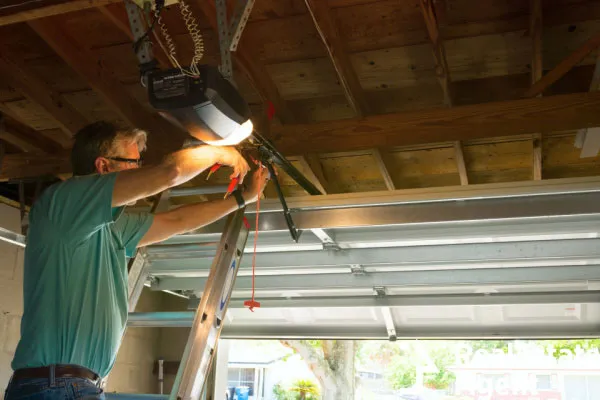 You'd be surprised how many buyers look at your garage before buying the asset. So updating your garage shouldn't be last on your list! And the revamp starts with the door … Though updating a garage door isn't one of those functional and inexpensive home improvements, still it's a must.
If you think about it, it's not worth considering replacing your malfunctioning or crusty garage door yourself. So, it shouldn't be one of your diy home upgrades. Specialized companies can undertake the assignment and deliver a professional job in a single day! You can invest your time better on DIY easy home improvement projects.
For your information, a garage replacement project costs, on average, $4,000. On the other hand, it can bring you up to about 94 percent ROI. Plus, you don't need to do it that often.
Smart kitchen remodels will ultimately bring you a big buck!
Are kitchens where families spend the most time? Whatever you believe, it's undeniable that a kitchen do-over on a budget is one of the cheap home improvements that make a big difference! Having an outdated kitchen is a curse; selling a house with an old kitchen is nearly impossible! Fortunately, we have countless diy home improvement ideas for you. However, we don't want to submit you to a kitchen renovation blown out of proportion! Still, a well-executed kitchen facelift can yield up to 72 percent return on your investment!
Keep the layout the same, and freshen up the space with brand-new appliances, fixtures, and finishes! By sticking with the renovation of appearances, you'll show the potential in your kitchen, which your buyers can customize based on their tastes.
Are veneers cheap home improvements that make a big difference in 2023?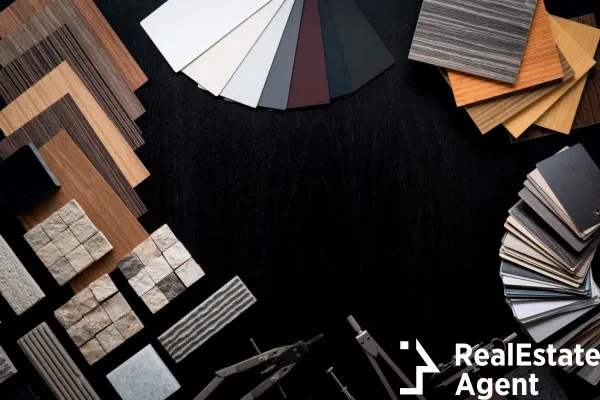 Veneers are thin layers of material that you can apply to your house's exterior, providing a fresh and exciting new look while protecting the underlying structure. Updating your veneers will make the best improvements to sell your home! You may ask yourself which one is the trendiest veneer in 2023.
We are big fans of home improvements with the greatest impact on your house. Though updating the veneer doesn't qualify as one of the little things that help sell a house, almost any facade can bring you an extraordinary 92 percent ROI! So, we recommend you look into it. However, it takes practice to install it yourself. Under such circumstances, we can't call it one of the most practical diy home improvement ideas.
Which veneers are the best?
Natural stone veneers, such as granite, limestone, and slate, are an all-time classic choice that will remain highly sought-after in 2023. Suppose you're into unmatched elegance and a sense of timelessness. Then, these veneers add an earthy charm to any home. Plus, they practically sell themselves together with your home!
Sustainability and using eco-friendly building materials are vital considerations in contemporary construction. Many potential buyers consider reclaimed wood veneers a major advantage because they know wood will never become boring. These veneers are sourced from repurposed wood, such as barn wood or salvaged lumber. They lend a rustic yet sophisticated feel to your home. Applying wood veneers is undoubtedly one of the best improvements to sell your house.
Do you wish to amaze your buyers with your house's timeless appeal? Brick veneers continue to be a popular choice in 2023 for exterior and interior design. The decorative covering is effortless to install. Moreover, brick veneers require minimal maintenance. Thus, they've become homeowners' most practical and aesthetic option nationwide. Diy home improvement ideas can't get any better than this!
Enhance your home's exterior and market value with siding replacement!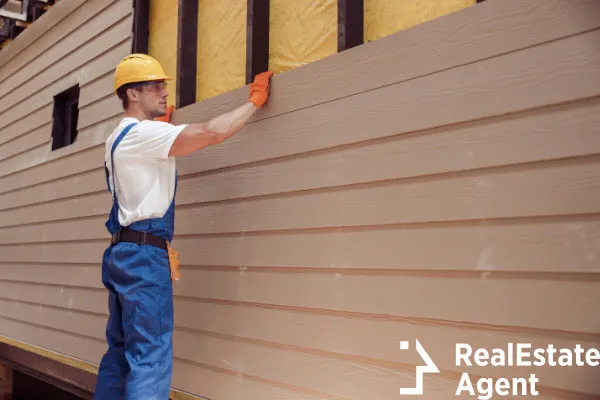 Wood and vinyl siding are pretty durable but not unbreakable. Suppose an accident, time, or weather damages a part of your siding. In that case, it should be replaced as soon as possible to safeguard the value and safety of your property. Don't jeopardize the structure by risking a lousy job! Instead, ask for professional help!
Siding replacement involves removing old, weathered, or damaged siding materials and installing new ones. In our experience, replacing the siding will prove beneficial at your home's appraisal.
Investing in new siding gives your property a fresh and vibrant look. How come? Because it increases its curb appeal and potentially boosts its market value! Thus, it's, without a doubt, one of the best home improvement ideas you can take into account. The national average siding replacement cost ranges between $5,400 and $10,000.
Improving your home's worth with window replacement
Suppose your budget doesn't permit you to replace all the windows in your home, only the front ones. Even so, windows will allow buyers to glance into your "castle." Knowing you've installed impact-resistant windows will firmly steer them to the right decision. It's one of those little things that help sell a house!
Over time, windows can become worn, inefficient, or outdated, leading to drafty rooms, higher energy bills, and a decline in overall property value. And your buyers will also know this. When organizing an open house, you can point out the advantages of your newly installed windows, such as increased energy efficiency and enhanced comfort. Also, window tinting is one of those excellent diy home improvement ideas that can increase your chances of selling your home faster.
Save yourself the (well-founded) criticism for outdated windows, and replace them at your earliest convenience. Trust us, it will be one of the cheap home improvements that make a big difference!
Be at the top of your game with a remodeled bathroom!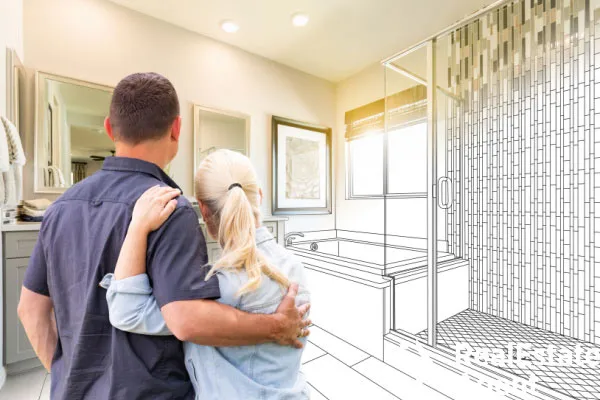 When preparing to sell your home (next to the kitchen), the bathroom is one of the most influential spaces to draw potential buyers. A well-remodeled and sustainable bathroom can significantly increase the appeal and value of your property. Revamping your bathroom before a sale can be one of those inexpensive home improvements with high returns. For instance, installing affordable plain tile, updating your toilet handle, and adding plants are little things that help sell a house.
We haven't run out of bathroom remodel ideas on a budget yet. Cheap home improvements that make a big difference starts with changing your bathroom's color! We suggest choosing white, but you can go wild with magenta or other trendy colors for your bathroom! Secondly, why don't you change the taps and upgrade the shower? A new shower installation costs around $1,000.
Replacing small things in your bathroom can be a winning strategy!
Replace dated or worn fixtures, such as faucets, showerheads, and towel racks, with modern, energy-efficient alternatives. These small changes can significantly enhance the bathroom's appearance and functionality without breaking the bank. Then, consider installing energy-efficient LED lights to save on energy costs and appeal to environmentally-conscious buyers. Little things that help sell a house can't get cheaper than this!
Creating ample storage space in the bathroom sells your house in a second! Installing and updating cabinets and shelves are incredibly effective and quick home improvements that maximize storage capacity. Also, these simple home improvement projects will help you declutter your rooms before moving out for good from your current residence.
Conclusion
Due to economic and market uncertainties, selling a home in 2023 won't be effortless. For this reason, you must achieve that your property stands out from the rest. The most effective ideas for home improvement presented in this article will serve this objective.
When selling your home, a well-executed remodel can increase your property's appeal to possible buyers. Furthermore, it will boost your chances of securing a higher selling price. Budget-friendly kitchen and bathroom remodeling and repainting jobs are only some of the best home improvement ideas. However, investing in a house refurbishment before selling necessitates thorough consideration and planning to maximize profit.
Let's go over the essential steps. Understand the local market by examining recent sales data! Then, establish a realistic budget for the remodel. Generally, aim to spend between five to fifteen percent of your home's current value on renovations. Going beyond this range might not yield proportional returns on your investment. Focus on critical areas! A well-designed kitchen and updated bathrooms will sell a property at a higher price. And it won't spend much time among undesired property listings!
On a final note, we advise against over-personalization! Neutral colors and timeless designs appeal to a broader range of buyers! It goes without saying any redo must start with ensuring your house's safety and structural integrity! Address any essential repairs, such as fixing the roof, roof disrepair, HVAC system, or plumbing issues!
How much of your resources would you spend implementing the best home improvement ideas? What were your best improvements to sell your house? Was there anything we omitted from our 'cheap home improvements that make a big difference" list? We would be happy to hear your opinion in the comment section below! Please share this article on social if you've found it informative!