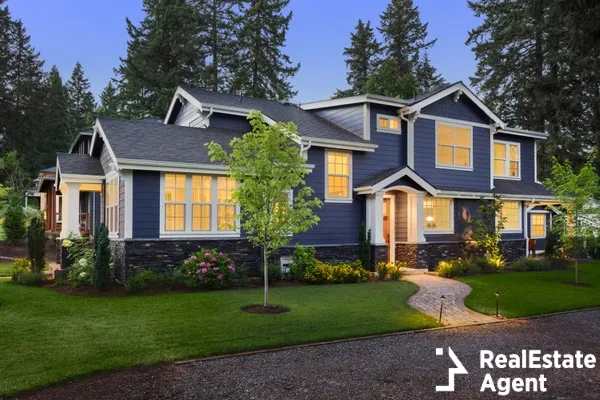 Homeownership is a big step forward from living as a tenant and moving from one place to another. At some point, we all get tired of renting, and we decide it is time to become our own boss and find a stable place we can call home. Buying your first home is a great achievement, but the process does have its difficulties.
A home purchase is strongly connected with the place you're going to spend a significant part of your life. On the other hand, there is a considerable amount of money going into a home purchase whether you decide to go for a mortgage or pay with cash. However, some cities are cheaper than others, and some offer a better quality of life than others. But can you find the best of both worlds?
The Piedmont Triad Region of North Carolina has been up for debate for quite some time because of the area's affordability, stable economy, and job opportunities. As part of the region, the city of High Point NC is known for attracting a lot of international attention, and the area is continuously growing. But is it worth buying a home in High Point NC? What does the city have to offer, and how affordable is it to live there? Let's find out!
About High Point NC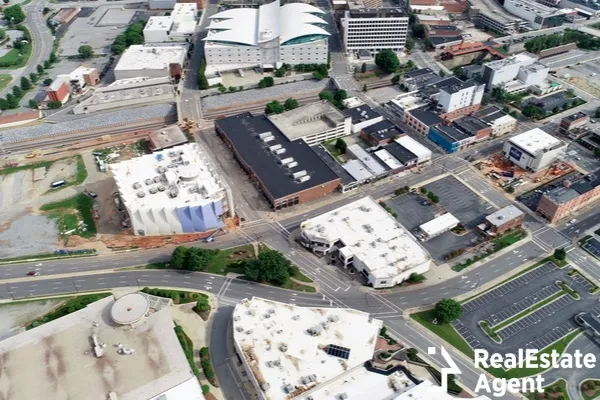 The city of High Point NC lives up to its name since there is a significant amount of activity going on in the community. It receives quite a bit of attention, not only from people in or around the area but also from people worldwide. High Point NC is the only city in the US that extends into four counties, and it is a transition area for people that want to travel from the coast to the mountains or vice-versa.
The town was named High Point after it was marked as the highest point along the North Carolina Railroad constructed in the '80s. For years, the city's growth was significant, and every year almost 100,000 people visit High Point NC, for a special event. High Point Market is the largest home furnishing trade show in the world, and the city is known as the "Home Furnishing Capital of the World." People from all continents travel to High Point twice a year to engage in trading, selling, or buying home furniture.
On the other hand, High Point is located in the Piedmont Triad region, and the area boasts a workforce of about 850,000 and 16 universities. The community puts a lot of emphasis on local businesses, and there is a decent amount of attractions around. Great food and premium shops are available and easily accessible. Family-friendly neighborhoods with parks, playgrounds, and good schools can be found in High Point NC, and the vibrant community is what people love most about the city.
High Point North Carolina is also considered the International City of North Carolina, and it is a safe place to live. Good vibes around the area make it a hot spot because it fits different lifestyles, and the communities are diverse. Since there are quite a few things that might entice you to choose High Point as a future place to relocate, have you wondered how affordable it is to live here?
Affordability in High Point NC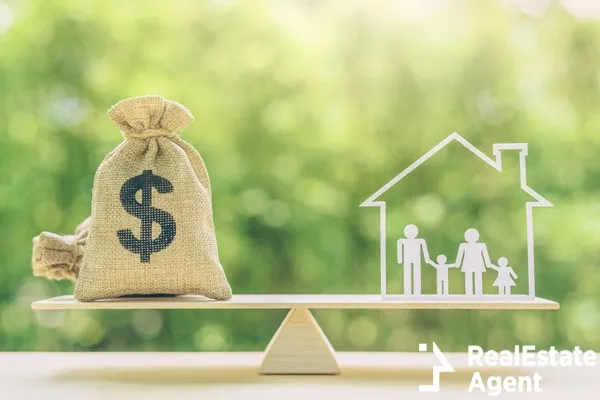 High Point NC might be high in altitude but not so high in prices. In general, North Carolina is known for having an average cost of living lower than the national average. High Point NC takes things a step further with an average cost of living that is even lower than the state average. In fact, if we make a list of some of the most affordable places to live in North Carolina, High Point might come out on top.
In High Point NC transportation and housing are really cheap. On the other hand, utilities and groceries are close to the national average in terms of costs, and healthcare represents the highest expense for residents. Healthcare is about 10% above the national average in High Point North Carolina.
The average home price in High Point NC is around $160,000, and has slowly increased from $110,000, which used to be the average in 2016. However, most homes for sale in the area are reasonably priced, and you can find something that suits your lifestyle and budget. Rent is just as cheap, and most 1-bedroom apartments have a price of about $500 per month.

With that in mind, many might start wondering if it is better to buy or rent in High Point? However, if you are reading this content, you probably want to know more about becoming a homeowner in this community.
Home buying in High Point NC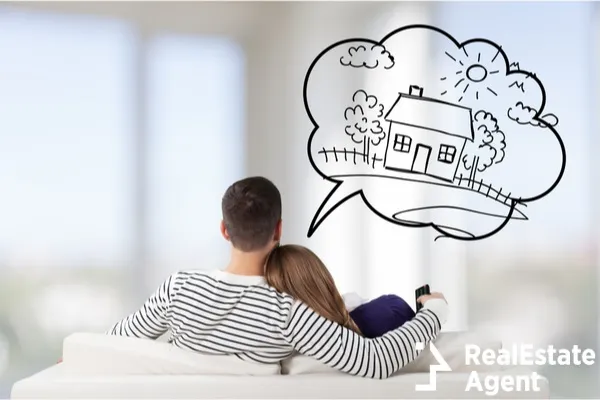 You might assume that furnishing your home in the Home Furnishing Capital of the World is easy, but how easy is it to buy a home? It's as simple as contacting one of our top realtors in High Point NC, and finding a home in a community that fits your lifestyle. Every community has a fair amount of homes for sale in High Point NC, and our agents know the housing market well enough to guide you in finding the right place.
Here is a bit of insight into what High Point NC offers in terms of amenities, safety, education, people, and many others.
Hampton Park
Hampton Park is one of the most beloved neighborhoods in High Point NC, for its suburban feel and beautiful homes. The district has a gorgeous mix of green areas, trees, and single-family homes. If you are looking for a peaceful neighborhood surrounded by nature with low traffic, this is the place for you.
Hampton Park's real estate market is predominantly occupied by single-family homes, but you can also find land and townhomes for sale in the neighborhood. If you are thinking about buying a home in High Point NC, near Hampton Park, you can expect houses to sell as cheap as $90,000, and in the upper range, single-family homes in the area can sell for $600,000.
Emerywood West
Similar to Hampton Park, the beautiful homes of Emerywood West are enhanced by the green scenery and the Oak trees that line up the streets of this gorgeous neighborhood. The neighborhood is probably one of the most attractive ones in High Point NC, particularly for its aesthetics and residential areas. Emerywood is located relatively close to some of the city's best cafes and restaurants, and some of High Points' best attractions can be found close by.
Homes for sale in Emerywood West have a price range between $100,000 to $450,000, and most residences in the area are single-family homes.
Ashton Oaks
Ashton Oaks is a more secluded neighborhood located between Kendale Road and Blackberry Brook Trail. However, the community is just as great as the others, and the Oak populated neighborhood is creating a natural landscape where families can enjoy the quiet area and take in the views. On top of that, the community has a fine art museum and quick access to the city center.
If you love a peaceful lifestyle with less noise and traffic, this neighborhood might be perfect for your tastes. Buying a home in Ashton Oaks would come at a minimum price of around $150,000 and a maximum price of $600,000 for some luxury homes in the area.
Sandy Ridge
Sandy Ridge is one of the most expensive neighborhoods in High Point NC, standing at a median home price of about $280,000 and an average rent price of $1,800. The community is newly built, and new homes emerge from the gorgeous residential landscape. Also, Sandy Ridge ranks as one of the best places to retire in North Carolina. It is located relatively close to Greensboro, and it is one of the closest neighborhoods to Piedmont Triad International Airport.
Sandy Ridge has a fair amount of local businesses developed in the area, and the community is walkable. However, most people in the neighborhood commute to work, and it is a relatively fast commute.
Conclusion
High Point NC is a great city in many regards. Its good economy gave birth to plenty of great residential areas where people can enjoy the quality of life provided in the community as well as the people that live within it. The city is an affordable place to live, so if you are thinking about making your first home purchase, you can't go wrong with the real estate market of High Point NC. Many regard the area as one of the best places to live in North Carolina. Because it is renowned for its home furnishing show, it certainly attracts many international investors to the area.
Do you want to be a resident in High Point NC? Let us know in the comment section below. If you find our content useful, make sure to share it with your friends and family on all your social media platforms.