So, you're thinking of making the city of Clermont your new home. We get it; there are a lot of reasons why you might want to live here! With its beautiful weather, long list of attractions, gorgeous surroundings and exceptionally healthy job market, you'd be forgiven for thinking it's about as close to being heaven on earth as we can get!

But this is besides the point; you're here to find out about buying a home in Clermont FL, and we intend to deliver. In this article we'll cover everything you might want to know when it comes to purchasing a house in this beautiful city, from our analysis of the real estate market to other supplementary issues like education and crime. Let's get into it!
Is Clermont right for you?

Before we go further, you might want to put some thought into deciding whether or not Clermont is the right city for you. Ultimately, you're the only one who can make this decision, but there are a few things we can do to help you come to a conclusion. We'll present a few factors that may mean the difference between moving and not moving, so pay close attention!

First of all, you may want to consider the crime rate in Clermont FL. This city is home to a substantially lower crime rate than the national average, making it a very safe city in which to live. Both property crime and violent crime are substantially lower than in many other cities, as we will discuss at length further on into this article. This is definitely something you'll want to take into consideration when making your decision.

Then there is the median home price. While the community is home to a large population of retirees and wealthy residents, the median home price is surprisingly acceptable. For those working with a limited budget, this aspect of the town's real estate market is sure to prove immensely attractive.

Lastly, you'll need to consider the employment opportunities in the area. With thriving local businesses and a substantial economy, there are plenty of jobs available in and around the area of Clermont FL. We'll discuss this further in a later segment, but you should keep this thriving job market in mind when making your decision.
The Housing Market in Clermont FL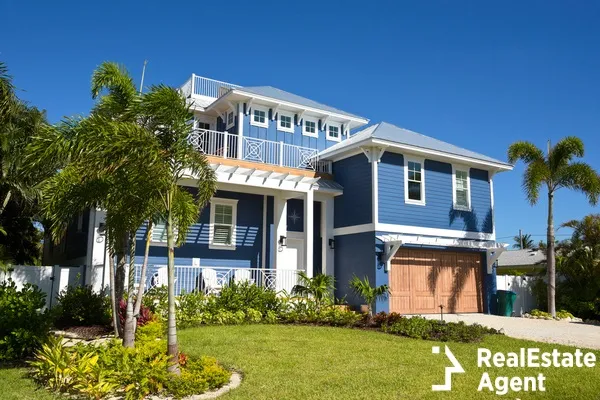 Time to get down to brass tacks: let's talk about the real estate market in Clermont FL. And oh boy is there a lot to talk about! With a very acceptable median home price, a stellar property appreciation rate and a large community of skilled and knowledgeable real estate agents, this is an interesting market indeed.

First off, let's discuss what is arguably the most important factor for homebuyers seeking a place to purchase a home: the median home price. At just under $300,000 for a mid sized house, Clermont's median home price is only slightly higher than the national average of $295,000. While it isn't exactly cheap, so to speak, it's definitely far lower than the median home price you'll find in many other similar communities in Florida.

Then there's the property appreciation rate in Clermont FL. With a nominal appreciation rate of 6.9% a year, homes in this city don't just hold their value; they actually gain value each year! If you're looking for a smart investment, you might find just that in the shape of a home in the beautiful city of Clermont FL.

So how widely available are homes in Clermont FL, and what kinds of homes are most common? Well, with a rapidly growing real estate market, there are a lot of listings on the market, most of which sell quite quickly after being listed. As for architectural styles, the most prevalent types of homes are traditional and contemporary homes.

If you're interested in buying a home in this city, you'll want to get in touch with the local real estate agents in Clermont FL. With the help of these savvy real estate professionals, you'll have little or no trouble buying a home in the area. Before you know it, you might be calling the city of Clermont FL home!
Quality of Life in Clermont FL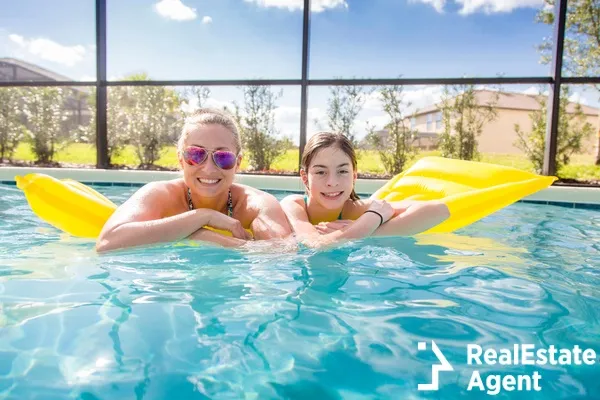 Now that you have a better idea of what to expect from the real estate market, we're going to get you in the know about the quality of life you can expect if you're planning a move to Clermont FL. This might not be the most important aspect of the decision making process surrounding buying a home, but there's a good chance it's important to you. Let's take a look at Clermont's quality of life, so you have a better idea of what to expect!
Crime rates in Clermont FL
When it comes to quality of life, one of the most important aspects of the discussion is public safety. If you're going to be moving your family and belongings to a new city, there's a good chance you'll be at least nominally curious as to what the crime rate looks like in this city. Luckily for you, crimes rates in Clermont are substantially lower than average!

First, let's talk about the violent crime rate. This is arguably the most important figure when it comes to public safety, as the immediate physical safety of you and your family is probably of more importance to you than the safety of your belongings. Luckily, the violent crime rate in Clermont FL is a mere 2 incidents per 1,000 residents per year, as compared to the national average of 4 incidents per 1,000 residents per year.

As for property crime, the figures aren't quite as exceptional, but still come in substantially lower than the national average. At just over 17.5 incidents per 1,000 residents per year, your chances of becoming a victim of a property crime are still quite low. Of course, you can further lower your chances of becoming a victim of property crime by implementing common-sense crime prevention measures.

Ultimately, public safety in Clermont FL is well above average, with outstandingly low violent crime statistics and thoroughly acceptable property crime rates. If you were worried about public safety in Clermont, we hope we've allayed your fears with our analysis of the city's excellent crime statistics.
Job Market in Clermont FL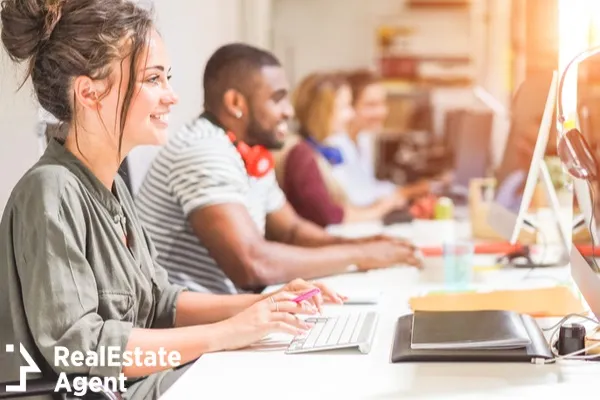 Unless your profession allows you to work remotely, there's a good chance that your search for a home in Clermont FL will be closely followed up by a search for a job in the area. If this is the case, you're probably wondering about the state of the job market in the city. Once again, Clermont stands out from the crowd in a good way!

If you're a job seeker in the area with professional certifications or a degree in a highly technical field, you'll have little difficulty finding employment in and around the city of Clermont FL. With its close proximity to the metropolis of Orlando, there is an abundance of professional positions that are just waiting to be filled.

For unskilled workers, there's still a great deal of opportunity in the area. While you may have to travel a bit further for higher paying work, the surprisingly affordable housing market of Clermont FL means that you'll be able to find a reasonably high paying job within easy driving distance of your residence.

Regardless of your education, certification or level of experience, the answer to the question "will you be able to find work in Clermont FL" is a resounding "yes!" As is the case in many places around the United States, if you're ambitious, hardworking and industrious, good employment can and will be found.
Cost of living in Clermont FL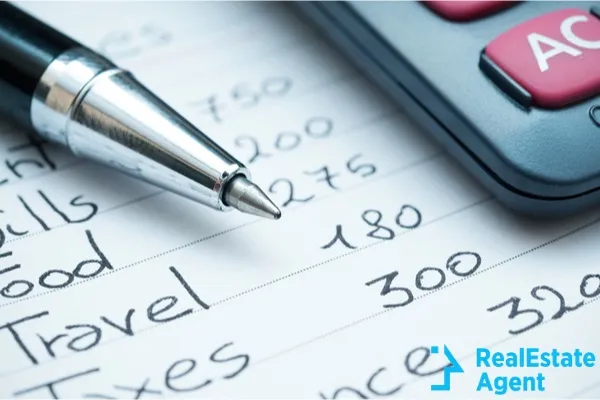 Another very important factor for homebuyers, especially those with limited budgets, is the cost of living in the area you plan to move to. In this area, the city of Clermont FL ranks slightly above average regarding affordability of living, with most necessities costing about the same or slightly less than they would cost you in other cities across the country.

As we already discussed, the real estate market in Clermont FL is thriving, with a relatively reasonable median home price and very attractive property appreciation rates. Despite how attractive this undoubtedly is, the cost of a home is sure to prove somewhat difficult for those on severely limited budgets.

When it comes to other areas of expenditure such as food, automotive fuel and apparel, goods and services are generally substantially more affordable. With a wide variety of competing businesses that keep supply high and prices relatively low, you're unlikely to find Clermont to be much more expensive than any other U.S. city.
As for utilities, costs are kept relatively low by the local utility companies. While the cost-per-unit for electricity, water and waste removal is still relatively low, you should consider the fact that your expenditures in these areas are likely to increase in the hottest summer months as your home A/C unit works around the clock.
Conclusion

Well, there you have it. (Almost) everything you need to know about buying a home in the city of Clermont FL! While there's certainly more to be explored about the city of Clermont, we think you'll have more fun going out and simply finding it out for yourself. Regardless, we think you'll agree with us on this: this city is a great place to live!

Did you enjoy this article? Want to ask a question, or leave some feedback? Leave us a comment in the comments section below, and we'll get back to you as soon as possible! Our readers are our top priority, and we do our utmost to make sure the content we publish is as high quality as possible. From our team to you, we hope you enjoy Clermont!