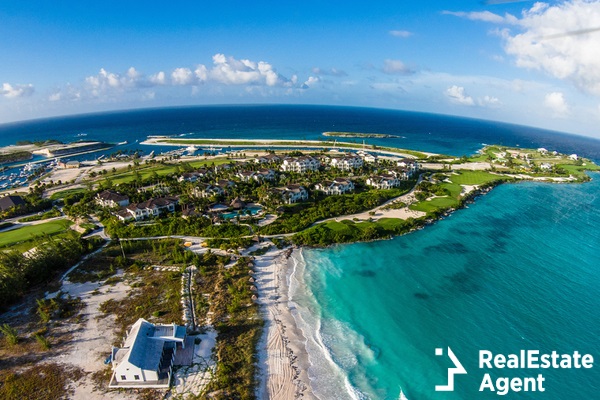 If you're starting to think about moving to Melbourne, FL get ready to launch yourself into a new lifestyle surrounded by technology advancements within Florida's Space Coast. While it is the center of high-tech aerospace development in the area, Melbourne, FL is also an oasis for natural explorations, beach life and any outdoor activity you could possibly imagine. It is why so many people confuse it with holiday destinations. We're not saying that it is not a holiday destination, but it's so much more than just that.
Located on the east coast of Florida in Brevard County, Melbourne has over 85,000 residents within its borders, but over 557,000 in the Palm Bay-Melbourne-Titusville metropolitan area. Being only a one and half hours drive from Orlando, it is close to many high-end attractions from the big city, including Universal Orlando where the magical Wizarding World of Harry Potter is located. With so many interesting attractions and its affordable cost of living, Melbourne attracts new residents and visitors alike as one of the best places to live in Florida.
Demographics
With the Atlantic's eastern shore only a short drive away, many people come here as the lifestyle available in this Space Coast city is something that many people dream of. With waterfront properties, an economy focused on tourism and the tech industry, the city of Melbourne, FL seems to have a great recipe for a stable future. Stability is a very sought after concept in an unstable economy which is why Melbourne, FL experienced a population increase of 11.96% since 2010 when the last census took place. The annual growth rate is around 1.39% and in Melbourne, FL there is a population density of 1,900 people per square mile over the 50 miles span of the city.
Because of the focus the city has on the tech industry, not to mention the Space Program, there is a high influx of millennials who are seeking jobs in these futuristic industries. It is why Melbourne's population has a median age of 43.5.
Racial Diversity
Caucasion residents 72.9%;
Hispanic residents 10.1%;
African American residents 9.92%;
Asian residents 3.34%;
Two or More Races residents 3.14%;
Some Other Race residents 0.379%;
American Indian & Alaska Native residents 0.231%.
Pros and Cons of Living in Melbourne, FL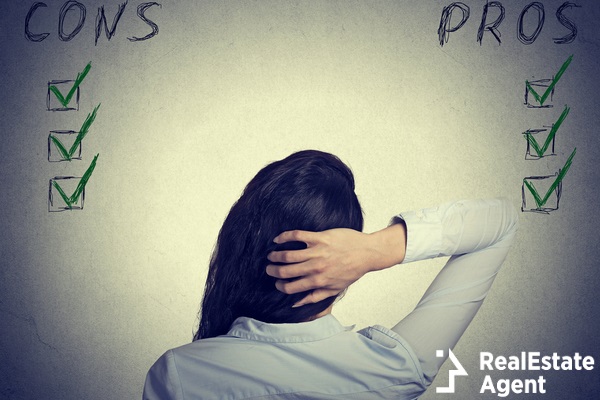 Living in Melbourne, FL is meant for proactive residents who like to spend time outdoors while working in the tech industry. There are several pros and cons to living in the Space Coast, some more important than others, but we'll take a look at what makes Melbourne a great place to live as well as what makes people think twice about relocating to this coastal town.
Pros of Living in Melbourne, FL
You might look at the list of pros of living in Melbourne, FL and start packing your bags. It is possible for you to feel like that because Melbourne has a quality of life similar to major cities without the hectic life that comes with living in a great metropolis.
Endless activities
Despite the fact that Melbourne, FL has a little over 85,000 residents, the activities available within the city's limits generally keeps its residents occupied throughout the year. With unique parks, amazing nature and thrilling activities open to the whole population of Melbourne, FL, it is highly unlikely that you'll find yourself bored in this city. As it is a medium-sized city in Melbourne, FL you have both chain restaurants that are known throughout the state or the country as well as local restaurants with their specific atmosphere, quirky attitude and welcoming hosts. The city of Melbourne, FL offers endless activities without the fuss and bother of the big city life.
Incredible nature
As mentioned above, a large number of activities in Melbourne, FL are available in the lovely outdoors. As part of the Space Coast and a coastal city, the city of Melbourne, FL makes every water sports enthusiast feel at home. From surfing to snorkeling, from fishing to kayaking, there aren't any water-related activities that are unavailable here. But that's just half of it. Within many of the parks all across the city, you can enter some wildlife oasis. Just go for a walk in Erna Nixon Park and you'll completely forget that you're in the middle of Melbourne, FL. Lush nature is allowed to express itself in the best way it knows and the city of Melbourne, FL makes it easy for its residents to enjoy the amazing outdoors.
Educational system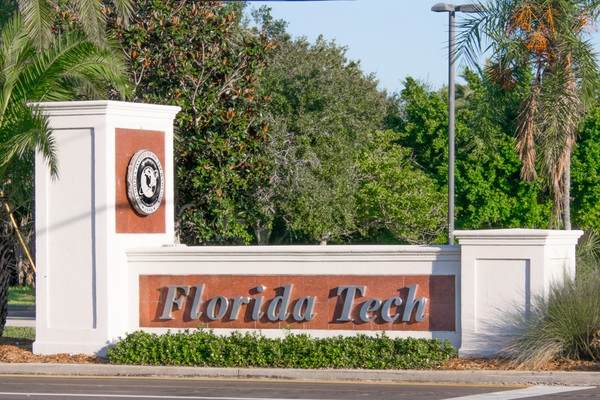 Within Melbourne, FL's borders you find some of the greatest schools in the nation. This school district has several high schools acknowledged by U.S. News & World Report's Best High School rankings. This makes it a great place to live for families that have small children. For instance, Brevard County Public Schools recently managed to rank 5th in the state of Florida. Students from across the country come here to attend the Florida Institute of Technology, which has been listed among the best U.S. Universities.
Cost of Living
One of the main reasons so many people choose Melbourne, FL is the affordable cost of living. While some parts of Florida have a cost of living that is among the most expensive in the country, that's not the case with Melbourne. Overall the expenses in the city of Melbourne, FL are 10% lower than the rest of the country and as the biggest expense is housing, the median home price in Melbourne is below the Florida average. Housing costs are about 20% more affordable in Melbourne than they are in the rest of Florida, but when compared with Orlando, real estate in Melbourne, FL is cheaper by around 26%.
Employment
When it comes to the job market, Melbourne has a wide variety of job opportunities. As expected with how developed certain industries are, the technology, aerospace and defence companies are the ones where one might get higher incomes in Melbourne, FL. Many international companies made Melbourne, FL their home and that led to further development in the economic sector. Considering the fact that this city is home to one of the most important Space Programs in the world there will always be a need for aerospace engineers and professionals. Other important employers are the healthcare system, retail stores and manufacturing industries.
Weather
Moving anywhere in Florida will guarantee you year-long summers and the city of Melbourne is no different. With an average of 234 days of sunshine, any outdoor activity is available throughout the year. Whether those activities are water-related or other outdoor things to do in Melbourne, FL you will be able to enjoy the great weather any day of the year. There is also the possibility of year-round farming as the growing season lasts for most of the year and you can have fresh vegetables all the time.
Cons
For those thinking that there can't be anything that might make them reconsider moving to Melbourne, FL we made a shortlist of cons so you have all the facts before making a decision. Take the following cons into consideration before making a purchase as they might affect the area where you are considering to invest in real estate.
Lack of nightlife in downtown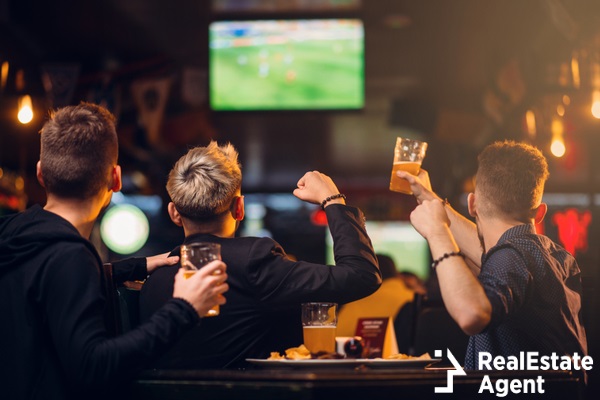 While there are many activities available in the city of Melbourne, FL's downtown area, there isn't much nightlife to enjoy. There are several pubs and clubs but most will close shortly after midnight with only a few staying open till 2 am. For those who like to go out and party all night long, maybe Melbourne, FL isn't the right place for you. While there isn't much nightlife to enjoy, there are cities in Melbourne's close proximity that can offer that. Those who do decide to move to Melbourne but still want to spend long nights clubbing, Orlando is rather close and has plenty of nightlife excitement.
Potentially dangerous animals
The state of Florida is known for the presence of some rather dangerous animals. While Melbourne, FL wildlife isn't as deadly as its Australian's counterpart, you do need to be careful and watch out for alligators. These sweet water creatures are a part of Florida's ecosystem and with the wetlands and canals that can be found throughout Melbourne, there is a risk of running into some of these predators. If or when you meet face to face with one of them, don't go hugging the alligator as their kind of cuddles might not suit your physical capabilities and don't let your dog play in swamps or canals.
Lack of geographical diversity
Overall, the whole state of Florida is mostly a flat surface. There aren't many hills in Florida or mountains for that matter. The highest point in the state is in the northern part of the state and goes only to 345 feet. In Melbourne, FL it is the same case in regards to geographical diversity. This leaves the area flat and less exciting for those who are more attracted to hiking than they are to surfing.
Hurricanes and red tides
We could write ballads about the weather in Florida, but even ballads have their climax. In regards to Florida's weather, and by extension, Melbourne's, unfortunately, you can't have 234 days of sunshine and hot temperatures without the risk of hurricanes. Hurricanes are an effect of the tropical climate that exists in most parts of Florida and with them flooding can also occur. A good thing to Melbourne's location is the fact that the risk of hurricanes is actually less here than it is in other coastal areas of Florida. Still, there is a certain level of risk but this is known all across the Florida coast. Aside from the hurricane season, Florida and Melbourne as well, is affected by red tides.
Property Insurance
With hurricanes comes another con that is directly related to that sheer force of nature. When you go shopping for houses it is highly recommended that you request information about insurance costs. Whether from the real estate agents or from the insurance companies. If the area where you are looking for real estate has a higher risk of flooding or severe hurricane damage, your home insurance costs might skyrocket. The information isn't difficult to obtain but it will save you from a rather unpleasant surprise later on.
Safety statistics
While statistically crime rates in Melbourne, FL are 66.47% higher than the national average, when compared to other medium-sized cities, Melbourne has a lower crime rate. Around 86% of its residents feel safe to walk alone during the day, while 68% feel safe even during the night. However, we can't exactly say that it's among the safest cities in Florida as it has lower safety scores than the state to which it belongs. Although it might feel like a safe city, the numbers make it statistically less safe than Florida's average. There are 11.71 crimes happening in Melbourne for every 100,000 residents, while in Florida that number stops at 7.31 when it comes to overall crime. There are some safer suburbs around the city of Melbourne, FL where residents are less at risk.
The real estate market in Melbourne, FL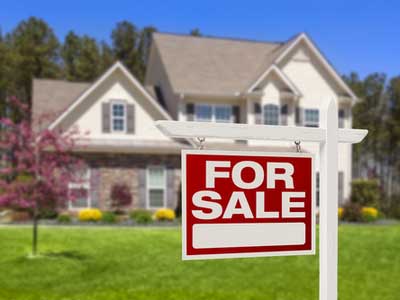 The following information is necessary for anyone who is thinking of relocating to Melbourne, FL. With affordable housing costs, the city of Melbourne, FL manages to attract many young families, millennials as well as young professionals looking to start a career in one of the many growing industries in the city. A quick look at Zillow will tell you what the current median home value is ($238,000 at the time this article was written) as well as rental prices ($1,500).

Many young professionals, students and millennials find themselves shaping the rental market as the homeownership rate changes. Currently, there are only 56.1% of homes that are owned, which leaves 43.9% of rentals. This often happens to cities that are also college centers as it is more affordable and accessible for students to rent an apartment or home than it is to buy real estate.
Other details worth mentioning are the age of homes in the city of Melbourne, FL. Over 58% of the real estate market has been built between 1970-1999, while only 15.2% are newer than that. With many historic areas within the city, 26.7% of homes have been built before 1969. Despite this, there is a wider diversity when it comes to types of housing. While 55.1% are single-family homes, 28.1% are apartment complexes and 7% small apartment buildings. There are also 4.8% townhomes and 5% of mobile homes available throughout the city of Melbourne, FL. Browsing through some of the most perfect waterfront homes for sale in Melbourne, FL will not be the easiest task as there are quite a few options available. For an easier overall experience, you can get in touch with some of the best real estate agents in Melbourne, FL and they can provide you with a list of homes based on your specific requests.
Conclusion
Finding your own place, your own oasis isn't such a difficult thing to do in the city of Melbourne, FL. With its sandy shores, water-related activities and rich history, many people move here in order to live a better life than they have had before. Whether you arrive here summoned by the tech industry or the beautiful beaches, once you arrive here you won't be able to give up on this place.
Let us know in the comments section what attracts you the most to this town on the Space Coast of Florida. Like & Share this article with all those who look for some excitement in a small town by the golden shores of the Atlantic Ocean.