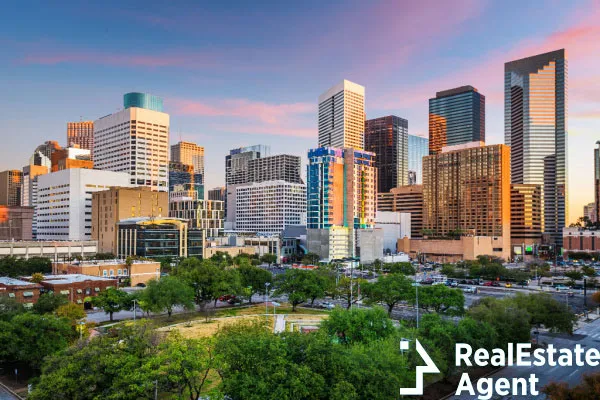 Houston is the fourth-largest city in the United States. It has shown steady growth and development, as well as a diverse economy and relatively low unemployment rates. It is one of the best destinations for long-term real estate investment or a job in this sphere. It offers an excellent quality of life, highly-developed infrastructure, and many career opportunities. So no wonder more people are interested in moving here to live and work.

In this guide, prepared in partnership with the international job aggregator Jooble, you'll find a comprehensive overview of the real estate market in Houston as of the end of 2022 and a forecast of future trends. So whether you are interested in jobs for realtor in Houston or looking for new investment opportunities, this article will come in handy. Here is all one needs to know about the state of property in Houston in 2022.
Houston: General Overview

It is not a secret that Houston is one of the best places to live in Texas and even in the country. It attracts a lot of young professionals and new families due to work opportunities and the diverse developing economy.

Much of this concerns the oil industry, higher wages, and the rise of property value.
Here are some facts on Houston's population growth in the last decade:

The Houston region (three counties included) grew in population by 1 million in 10 years;
Over 2.3 million people live in the city, and more than 7 million residents live in the metropolitan Area;
It is the most populous city in Texas;
Counties Harris, Montgomery, and Fort Bend are responsible for one-quarter of the whole Texas population growth in the years 2010-2020;
It is expected that by 2029 the population will grow by more than 1.2 million.
This is important to consider when analyzing the local real estate market. There is a massive demand for housing, so it can get quite hot. But also, the trends might change significantly in a short period – from more focus on buying properties to more interest in renting.
This is what happened to the market in 2022. It has cooled down in the second half of the year compared to spring 2022. This trend will most likely stay the same until the end of the year.

As for the job market, Houston also has a lot to offer, also impacting population growth. Only in May 2022 the Metropolitan area created more than 30,000 new jobs. This number is higher than in pre-pandemic times.

Overall, the employment rates here are pretty good for recovering after COVID-19. The numbers in 11 sectors are already higher than in 2019 (Professional, technical, and scientific services, as well as arts and entertainment).
Some other crucial facts:

The GDP here has been steadily growing since 2002 until the pandemic. Over the decade, it grew by 18%;
The Area added more than 400,000 jobs since the beginning of the pandemic;
The median household income here also grew by 5.8% in a year.
The median property value increased by 7% over the last year;
The unemployment rate is 4.1%, while the national average is about 5.46%;
More than 84% of residents of Houston have at least a high school diploma and about 33% have a BA or higher.
All of that contributes to the significant interest in this destination from investors and real estate professionals. The whole area is going through quick and steady growth with no signs of slowing down. The economy shows a decent recovery rate after two years of the pandemic, which is also a huge benefit.
Real Estate Market in Houston at the end of 2022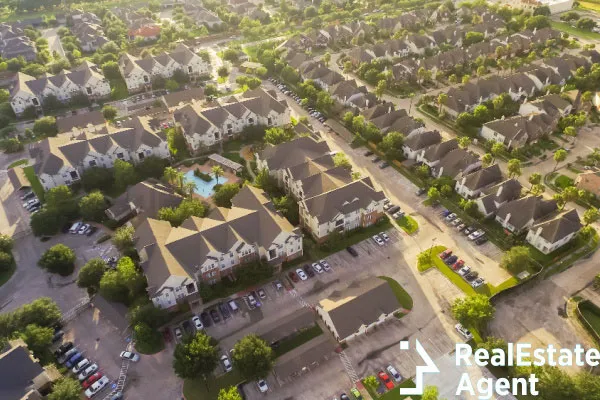 The general trend for the real estate market is the same – it develops and raises in value. It is an excellent place to start and manage a real estate business because only in two years, the median price for a single-family home increased by 40%. In May 2022, it got to the $350,000 line. This is great for those who have already invested in a property here.

And it is also beneficial for those who want to invest in rental properties. Because the prices for houses are rising, more people are interested in renting.

Other essential statistics on Houston real estate market currently:
The Zillow Home Value Index (ZHVI) is $272,473 at the beginning of October. It is 16.9% higher than last year;
The value of homes here increased by 54% in the previous 5 years;
The average number of days on the market decreased to 29 days.
Such a hot market can sometimes frustrate homeowners or those interested in purchasing their first property. However, it can be a perfect time for investing in rental properties, specifically single-family ones. As such, properties are in high demand.

The reasons are simple – young people come here to work or study. The work market attracts a lot of professionals. But the high property prices and taxes make purchasing a home not accessible to everyone. So people decide to postpone such decisions and opt for renting.

This is exactly what has been happening since August 2022. The sales have slowed down significantly compared to the spring of the same year. They are now closer to pre-pandemic times. Which means that the market balances out a big boom.

COVID-19 boosted quick home sales and overheated the industry. So it is only natural for it to cool down after a while.

It is not a housing crisis but an important stage that investors and professionals need to keep in mind. The factors that impact the slowdown of house sales in Houston are:

Record-high prices;
Rising rates for loans all over the country;
Limited inventory.
Yet, it was to be expected. The rate of real estate during the pandemic was not sustainable. This slowdown is just a natural adjustment to a more balanced state.

It is safe to say that as soon as inventory grows and prices go down, people purchase properties at average speed.

As for now, the sales of single-family homes have slowed down by 17% only in July. This is 1.3% lower than the same period the previous year. This might have to do with the significant rise in prices for all types of properties (it went up by 9%).


Current Housing Market Trends in Houston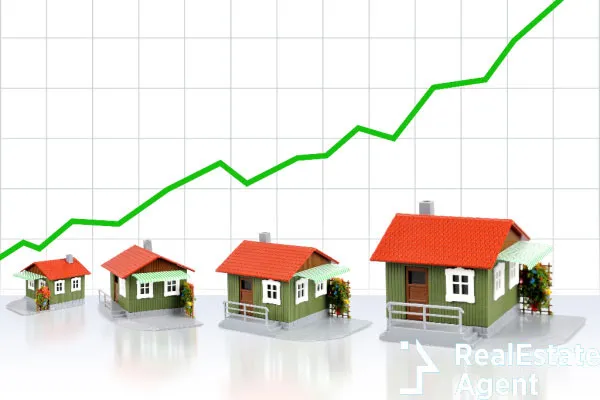 One part of the housing market is that it's still in a positive sales ratio – the properties from $500,000 to $1M in price. These lots have increased by 10.1% while all other sales went down. This shows that a lot of people have to go to more expensive options because there are not enough offers among the cheaper ones.

The HAR indicates several essential trends in the current real estate market, namely:

The market is slowing down and balancing out to reach pre-pandemic rates, which are more normal;
There is more demand for single-family rental options as a lot of people cannot afford such purchases;
Total sales of homes went down by 17%;
The prices for purchase have risen while the number of valuable offers is scarce, which contributes to the market cooling down in the second half of the year;
The only sector that increased sales are homes in the range of $500,000-$1,000,000.
This situation plays a different role for various businesses and individuals. Those who are renting properties out benefit from the higher demand. People are still coming to live and work here and need a place to live. But for various reasons, they cannot invest in a house. So they turn to rent until they collect more funds or the prices go down.

At the same time, those who are selling properties have problems finding customers now. They can adjust prices, wait out, or re-evaluate the strategy. It might not be an ideal time to sell properties unless they are in that one category that remains in high demand.

For realtors, the market is still quite flexible and full of opportunities. It depends on the Area of work and expertise. But with such a high population and diverse economy, Houston will remain one of the best places to live in Texas and the US.

Despite the current situation, Houston is still one of the best destinations for long-term property investment. Only in the last decade the ZHVI grew by 112.6% here.
Another essential factor to consider is the appreciation rates, according to NeighborhoodScout. The Houston real estate appreciation rate grew by 87.7% in the last ten years. This means that property prices will continue to rise for at least the next 12 months.

This means that it could be a great time to buy a house here right now. Because the offer currently is more significant than the demand. And as the sale rates are low, it gives more room for price negotiations. So those who want to invest in rental properties or want to buy their own home might take advantage of this trend right now.
Rentals in Houston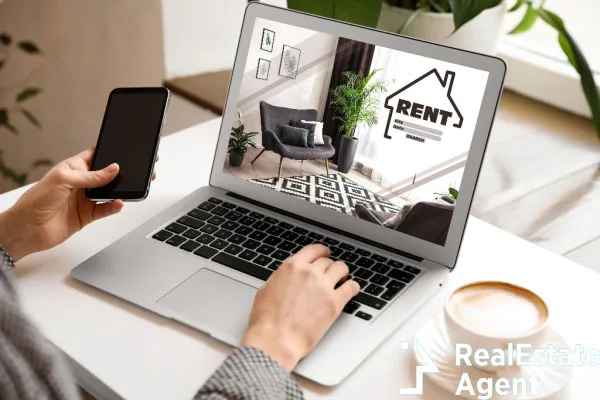 In just a year, the prices for rentals have increased by 10%. The average single-family home costs about $1,742 a month. The metropolitan area is occupied by renters by a wapping 52%. This creates immense opportunities for those who want to manage rentals and gain constant cash flow.

Build-to-rent activity is booming and will continue to grow in the nearest future. Some are adjusting existing properties, and others are building new ones to create single-family rental communities.
In Summary

Houston is one of the best destinations when it comes to long-term investment in property. The Area has been growing significantly in the last decade. This covers the population, job opportunities, quality of life, and real estate market. The second part of 2022 shows a decline in house sales, specifically those in the single-family category.

This has to do with the market balancing out after the post-COVID boom, rising prices, higher mortgage rates, and low inventory. However, it is safe to say that the value of housing here will remain high. It might be a good time to opt for rentals as they are in high demand all over the Area.