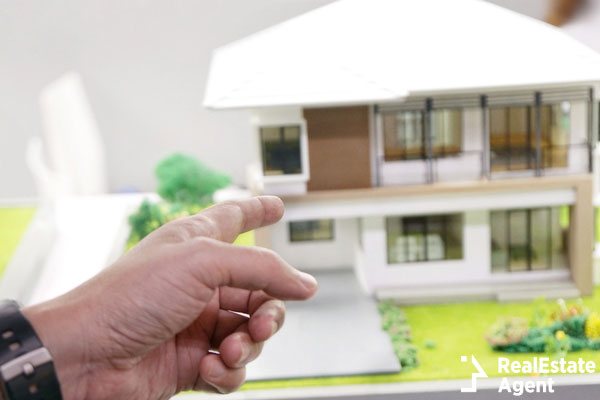 People take a lot of time thinking about what they want in a new home and rightly so! We want to make sure we're buying a home that meets all of our wants and needs. We want to find an affordable place that is near friends and family, but also close enough to work, as well. And, of course, we want to make sure we can find an affordable property that isn't going to require a lot of work, either!
Real estate is an ever evolving beast and there are so many factors that contribute to what buyers, as a whole, want. The pandemic has played a huge role in what buyers are looking for, especially those whose jobs are enabling them to work remotely, forcing the realtors to find new ways of selling during a pandemic.
In this article, we'll take a look at how a hybrid work week has changed buyer's preferences, but we'll also look at what buyers from different generations (Gen X, Millennial, and Gen Z) want in a house, too.
What buyers want in a house:
1. Office space
With the prospect of working remotely on a semi-permanent basis, people aren't keen on the idea of spending their time hunched over the dining room table with papers spread all over! They want a dedicated office space where they're able to get their work done, keep it organized, and have Zoom meetings without distractions. They also want to be able to close the door at the end of the day and leave all of the work-related stresses behind.
2. Good school system
If you have children, you already know that a neighborhood is only as good as it's school system. COVID has shown us that the education system is not the same everywhere and it's the children that suffer. While empty nesters and people who do not want children aren't going to pay much attention to the local school system, 53.7% of agents say a top-notch school system is at the very top of the priority list.
3. Large backyards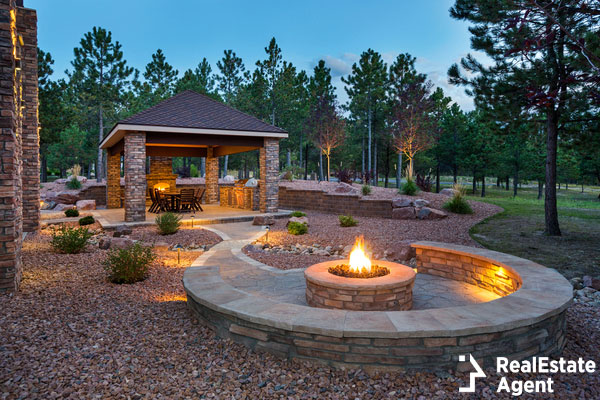 Regulations regarding social distancing may be lifting around the nation, so it shouldn't be a big surprise that house hunting families are eager to buy property with spacious backyards. They want to be able to have backyard barbecues and family get-to-gethers in a relaxful and soothing outdoors oasis.
Buyers aren't just keen on a large backyard - they want a backyard with in-ground pools, dedicated seating areas, fire pits, a grilling area and nice landscaping, too.
4. Space for a home gym
A gym membership is one of the things that many homeowners will happily leave behind when they move, so long as the house they buy has space for a home gym. Of course, it's worth noting that a home gym has always appealed to a small group of homebuyers (approximately 17% of buyers wanted a home gym), but that number has increased by 9% up to 26% post COVID.
Note: If you're selling and want to appeal to this demographic, you'll be happy to know that you'll get a 99% return on investment if you create a home gym!
5. Turn-key property
The number of homeowners taking on renovations exploded throughout 2020, but not all homebuyers are interested in doing extensive renovations prior to moving in. According to 48.3% of realtors, their clients are more interested in purchasing turn-key properties rather than a property that needs some work.
If you consider how much money they're spending (remember, housing prices have been on the rise since the start of the pandemic), it's understandable that they want a property that is move-in ready.
Generational priorities
It wasn't too long ago that buyers wanted luxurious bathrooms, top-notch landscaping, and open floor plans. While these things are still desirable, buyers from the different generational groups have slightly different wants and needs. Realtors are taking note of this, as well!
Let's take a look at what buyers from the different generations want in their new homes.
Generation X (born between 1965 to 1980)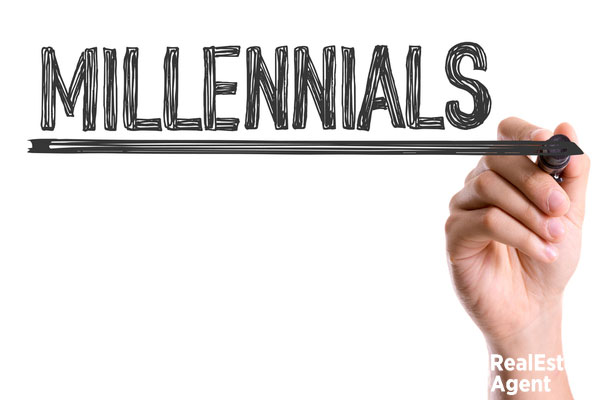 Gen X buyers are at that stage in life where their children have flown the coop (or are about to) and they want to enjoy their newfound freedom. These buyers have high expectations and they are looking for properties that are move-in ready. They don't really want to spend a lot of time or money fixing up a place to suit their needs.
Some of the key features the Gen X buyer is looking for include a home office and exceptional backyard where they can entertain guests.
Millennial Generation (born between 1981 to 1996)
Millennials aren't starting families as eagerly as their parents, but despite that 80% of kids that were born in 2016 are born to millennial parents. Many realtors say buyers in this age group are focused on finding homes in communities where the school system isn't subpar. They want to find properties where they can send their children to school and know that the kids will receive a quality education and will set them on the right path to success.
Of course, Millennial buyers aren't just shopping with the kids in mind - they are also career focused. Buyers in this age group who can work remotely are also taking that into consideration. When they're shopping, they don't have to worry about their proximity to the office, so they are willing to house hunt further away. It's not uncommon to find millennial shoppers interested in moving closer to friends, family, or even to an area where their dollar goes a little further.
Generation Z (born between 1997 to 2012)
Okay, we know what you're probably thinking; "There's no way that someone in their late teens or early twenties is buying real estate! After all, a 20% down payment is several tens of thousands of dollars - they barely graduated college!" Well, you'd be surprised because these young buyers account for 24% of homebuyers!
As humbling as that may be, this group of buyers are just starting out in their careers and they've got a lot on their plates. They don't have the time (or money) to spend on renovations, so they, too, are eager to find move-in ready properties. Now they aren't looking for properties just anywhere. Gen Z homebuyers are interested in living in or near a big city where they can enjoy all the offerings that come with city life. What's more interesting is that 8.8% of realtors with Gen Z clients say this age group is willing to sacrifice square footage if the property is in a desirable part of the city.
Special Note about Accessory Dwelling Units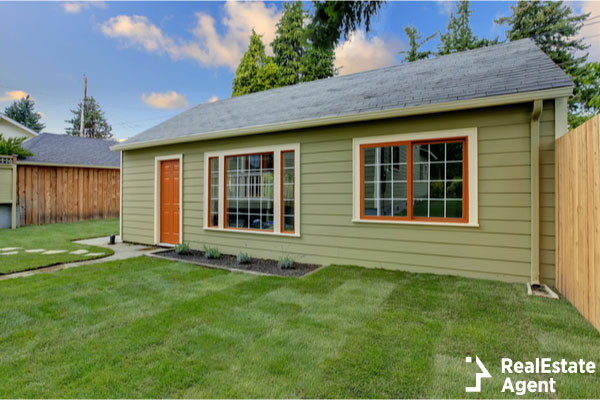 As family members age and the cost of housing continues to surge, there's a growing market for accessory dwelling units, or ADUs. These units are often called in-law suites, granny flats, and so on, but their purpose is all the same. They are additional living spaces (often detached from the main structure on the property) for family members - usually elderly parents or adult children. However, one third of realtors say they have clients that are building ADU's on their properties to generate income (like listing it on AirBnB or VRBO), to use as a home office or home gym.
Common Accessory Dwelling Unit structures
There are several different forms of ADUs:
Basement or attic ADUs are more than just refinished spaces. They must include plumbing and ventilation for a separate kitchen and bathroom. These spaces must also adhere to local code regulations.
Backyard cottages or guest houses are just smaller versions of the main dwelling. They must have their own sewer, water, electrical connections, and other components.
Above garage ADUs are like basement or attic conversions, except the living space is completely contained over the garage. There must be excellent ventilation and a carbon monoxide detector for obvious reasons.
Attached ADUs are usually conversions within the home. This type of ADU is most like a townhome or apartment and will need a separate entryway from the main dwelling. This can be done by creating a separate access point in a common room, like an entryway or mudroom.
Can an Accessory Dwelling Unit add value to your property?
An ADU can be a good way to increase the value of your home, as multi-generational living arrangements continue to grow in popularity. Right now, ADUs are in high demand and can add up to 38% of value to your property. But considering the average cost to build a detached unit, it could cost roughly $77,239 after all is said and done. Depending on the area and complexity of the addition, you could actually lose 15% on your investment.
Of course it's worth noting that if you consider building an ADU to accommodate an aging family member, the potential monetary loss may pale in comparison to the peace of mind in knowing that they are safe, cared for, and are only a few yards away.

Today's buyers know what they want
If you've participated in real estate in the past and want to sell a house in the near future, it's going to be a slightly different experience than before. People's priorities have shifted and instead of open floor plans, state of the art kitchens, and hardwood floors being at the top of the must-have list, people's wants are shaped by the possibility of remote work. People are focused on home offices, spacious yards, home gyms, and top-notch schools.
If you want to appeal to as many buyers as possible, consult your realtor because they'll give you insight regarding what buyers in your area really want. Trust your agent because they'll never steer you wrong.