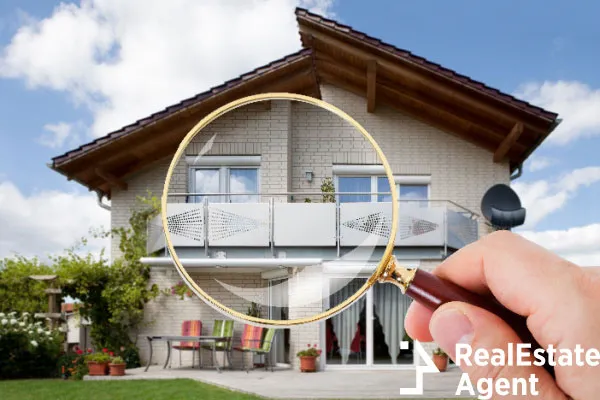 When it's time to say goodbye to an old home and move on with a clean slate, no one wants the transit period to last forever. Getting on track with your new plans can be delayed by a home that's hard to sell. And who wants that goey feeling of being stuck, unable to move on? A house sitting on the market for too long can make it difficult to plan for the future, and therefore it can become an annoying grapple holding you back.
If there are no sibyls around to predict the future, and looking for signs of good luck also seems pointless, you might want to look for more down-to-earth indicators of how your property will do on the market. It might surprise you how simple signs your house will sell fast sometimes are. And while we're at signs, it can also help to distinguish between serious home buyers and less serious ones when trying to sell a home.
If you're about to put your house on the market, you might be asking yourself how perfect does your home have to be to sell? Knowing how long you'll have to wait before moving on with your plans probably isn't indifferent to you as a seller.
To make your time spent on the market easier, consider looking for these basic signs your house will sell fast so that you can jump on new opportunities coming your way in a snap!
Price your house appropriately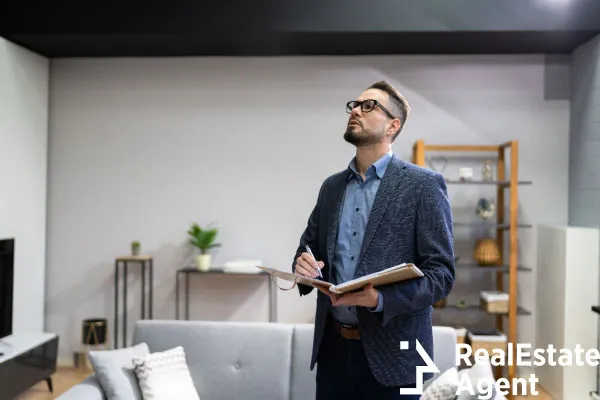 Setting the right price for a house is among the first signs your house will sell fast. Many sellers make the mistake of overpricing their property. Emotional attachment, or not having up-to-date information about the current real estate market trends, can push the price upwards. And that's normal because very few have the instant knowledge and expertise to price a house.
However, a correctly stipulated, competitive price attracts more interested buyers looking for value. This can lead to more attention being generated for the property. With the correct price, there's a higher chance of receiving multiple offers and closing the deal faster.
Be honest and willing to negotiate
Being honest and open to negotiation also has an important spot among signs your house will sell fast. Honesty builds trust with potential buyers, encouraging them to take you and your property seriously. When sellers are transparent about issues, it sets realistic expectations. Being willing to negotiate shows your flexibility and your genuine desire to work with buyers to find common ground and avoid future surprises. This attitude fosters a positive relationship, and the list of the signs that your house will sell fast grows with another element! Honesty and open communication create a much smoother selling process, and a pleasant, stressless transaction environment for the potential buyer - and the seller as well.
Everything about appearance
If you are frantically looking for signs your house will sell fast, you can't skip attending to the appearance of your home. Presentation is of capital importance when it comes to selling fast. If your house is not exactly in shape…you might want to look for some improvement ideas to sell your house faster. A few touches here and there can have powerful results!
Fix major issues to add value and attract buyers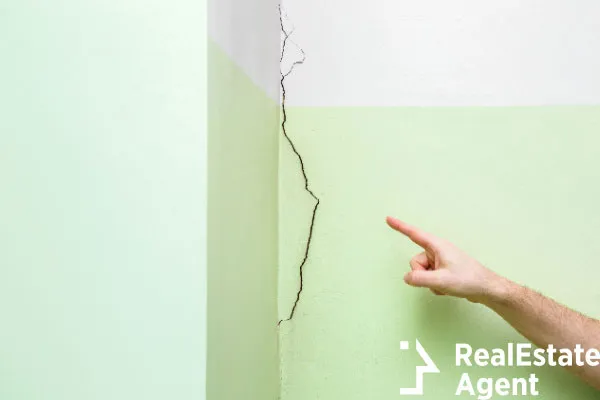 When the time comes to move out of your old home and put the house on the market, a challenging question arises. What is worth fixing and what is not? The question is a multifaceted one and requires thorough consideration. Can a little fixing up make selling a house with an outdated kitchen easier? Is the investment worth it?
It's more clear what to do in the case of more serious issues. Structural problems or safety hazards are not good signs your house will sell. Those definitely need to be addressed if you want to sell the house fast. Most buyers don't want the uncertainty of major reparations, and the potential risks might chase them away. Also, even minor structural issues chop off a significant amount from the price you could otherwise sell the house for. Fixing these problems adds value to the property and opens the door for more opportunities.
Enhance curb appeal to give a good first impression
First impressions matter the most, don't they? A sharp look from the outside is always among the good signs your house will sell fast. Take a few simple steps to improve curb appeal and reap the benefits of attracting large numbers of potential buyers! You can do this by repainting the home and arranging the front porch. Mow the lawn and tidy up the yard for a well-groomed look. A roof upgrade is also a good addition if the covering is old or needs fixing. And don't forget to make the scene in the backyard, too!
Consider interior staging to show your home's charisma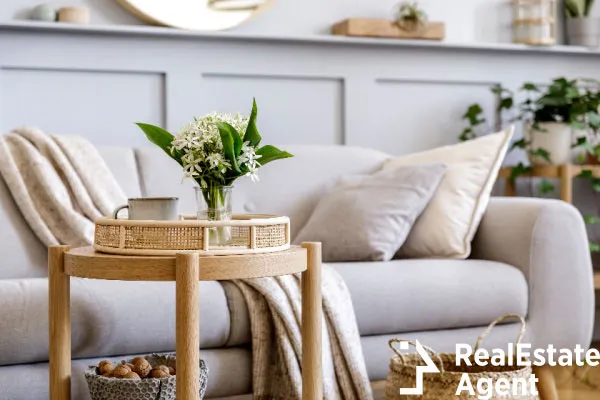 What does interior staging mean? Well, it's simple. It means arranging your home in an attractive way to create a pleasant atmosphere. The good vibes attract more buyers, as good staging can instantly make them feel at home. Professionally staged homes tend to sell faster, so if it's an option for you, hire a stager to get the best first impressions. The basics of staging are tidying up and creating an attractive arrangement of furniture, but adding stylish décor and good lighting are also significant additions for creating pleasant looks. And elegant looks and style are almost always signs your house will sell fast. Staging also involves considering the house's main angles of view, enhancing the forte points, and fading the weaknesses. Staging helps potential buyers imagine what living there would be like. Staging can help them to see the potential and charisma of the house.
A well-groomed look goes a long way
Orderliness and being well-maintained are among the first good signs your house will sell fast.
Looking well-groomed is evidence that the house has been loved and cared for. A neat look can also help your listing to stand out on the market. Neglected houses tend to sit on the market longer because they give off the impression that noone wants them for some reason. A well-kept home on the other hand has that sharp look that doesn't stay unnoticed in the see of listings.
Looking good on photos and online listing platforms
As photos are becoming more real than the thing itself these days, everyone tends to naturally gravitate towards going with things that look good in photos. If you want to see some good signs your house will sell, consider hiring a professional photographer or put a special focus on taking good-looking photos yourself. Professional photos that are color-correct and sharp will display your home the right way, showing off its best features. Professional real estate video marketing is also a powerful marketing tool that increases your chances of selling the house fast.
Use the tools of marketing to get exposure on various channels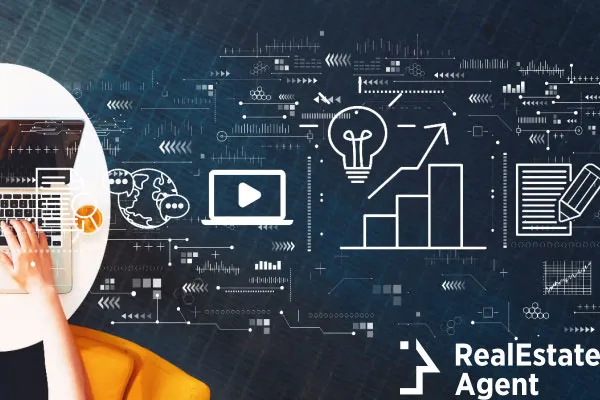 Marketing works best if it is done "throughout the internet." Grab the tools of marketing, and play at getting your listing on multiple platforms. Use social media to get to as many people as possible. The wider the pool of people you reach, the faster you get to the right people. There are many online platforms available that can increase your exposure and speed up the process of finding a buyer. To make the most out of the benefits of social media and online marketing, put an emphasis on very good quality photos and videos, and engaging content marketing. This will help to capture the attention of more potential buyers. When showing your house, a few well-chosen highlights can work wonders. Does your property have an excellent location? Does it boast peaceful outdoor spaces? Is it getting a lot of natural light? Don't forget to mention these features in the description, as these can become good signs your house will sell fast. Don't forget to put special focus on taking gorgeous photos! Use daylight to your advantage - all photos look better in bright sunshine!
Partner with a skilled real estate agent
A skilled real estate agent, who is up-to-date with the estate market trends can help you with information on what buyers might be looking for in a specific location. They also have insight on market dynamics and provide you with advice on when and how to sell faster. An agent can price your property well, help with the negotiations and handle the paperwork to make the process more efficient. Agents can give you feedback and advice you on how to improve your property's appeal. Delegating tasks to the agent, like showings lets you focus on other matters. To cut to the chase, an agent streamlines the selling process, contributing to a faster sale.
Conclusion
While noone can tell for sure how a house will do on the market, there are some specific signs that your house will sell fast, and knowing them can help you to get on with your life sooner. Recognizing these signs can help you to think strategically about what to fix and how to enhance your home's appeal. Every house has its pluses and minuses, and knowing them helps you to focus on improving the flaws to make your property sell faster. Effective marketing strategies, professional photography, and widespread online listings increase visibility. Sellers who demonstrate flexibility during negotiations tend to close deals faster. Those listed here are some of the most frequently met aspects. And if you look at it from a different angle, your own flexibility and willingness to make some changes are also signs your house will sell fast.