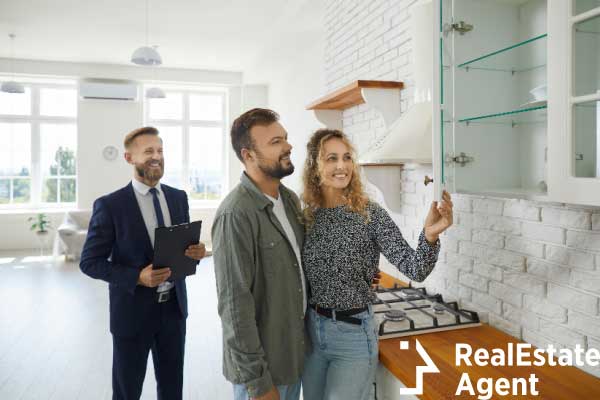 It's moving time, and the heart of the home you're trying to sell looks like a torn-out page from a 50s magazine. Or worse: it's not even retro, it just looks unacceptably worn down and old. Selling a house with an outdated kitchen can be challenging because, after all, the kitchen really is the heart of the home, and a stylish kitchen space can attract more buyers.
But what if your kitchen is anything but in line with current trends? Well, first of all, don't panic. There are plenty of ways to update your kitchen on a budget and make it more appealing to potential buyers without breaking the bank. While leaving it as it is can also be a viable choice in some situations, selling a house with an outdated kitchen can be challenging when it doesn't look good.

Minor updates like painting the cabinets or upgrading the hardware can go a long way when it's time to fix up your outdated kitchen. Knowing what color kitchen cabinets are timeless can make a big difference and save you time. But it's also important to stick to a budget plan, so you don't spend more than the value the renovation adds to the home's selling price. All these things need to be carefully considered, so stick around, because in this article, we are going to explore the secrets of selling a house with an outdated kitchen!
Should I update my kitchen before selling?
In most cases, selling a house with an outdated kitchen is more challenging simply because of the looks. We are living in a world full of modern visual and audio escapism making everything revolve around visual appeal. Sometimes, the looks of an outdated kitchen can make it harder to sell the home exactly because of this. On the other hand, many people like to have their kitchen space custom-made to their specific style and taste. For those, an outdated kitchen means tabula rasa: an opportunity to do what they like and how they like when they purchase the home. In those cases, outdated kitchen trends in a home are nothing less than golden opportunities and space for making some dreams come true.
Ask a specialist
So the answer to whether selling a house with an outdated kitchen is a good idea, or renovations need to take place is not clear cut. The answer is always situation-specific. It can help to ask the opinion of a real estate agent who knows the particular area and the current trends in the real estate market. An agent can give insight into what people are looking for in that specific area and help with the decision.
Do some balancing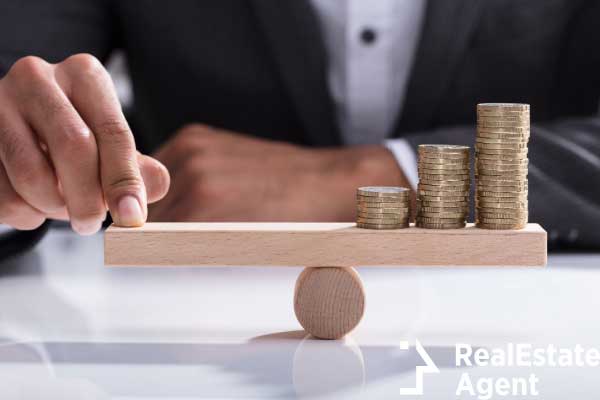 If your kitchen is severely outdated and lacking basic features, it might qualify at the fixer-upper side of the spectrum. Selling a house with an outdated kitchen can mean a waste of money in some cases.
Updating your kitchen before selling can increase the value and appeal of your home to potential buyers since the kitchen is one of the most important rooms in a house and it is often a significant factor in a buyer's decision-making process. While some people like to have their homes custom-made, others like to have it ready to use without the headache of having to do a kitchen remodeling themselves.
Think the investment through
Whatever path you choose to take, it's important to balance the cost of updating your kitchen with the potential return on investment. You might want to get rid of the outdated kitchen trends, but If the updates you make are too expensive, you may not recoup your investment in the sale price of your home. It's also important to calculate the time it takes so you don't end up being delayed because of the renovation. Selling a house with an outdated kitchen, unrenovated as it is, can also be a good choice under specific circumstances.
Selling a house with an outdated kitchen
What to fix and what not to fix when selling a home can be a multifaceted question. If you decide to go with selling the house with the outdated kitchen, there are some strategies you can use to make the home more attractive to buyers.

The magic of highlighting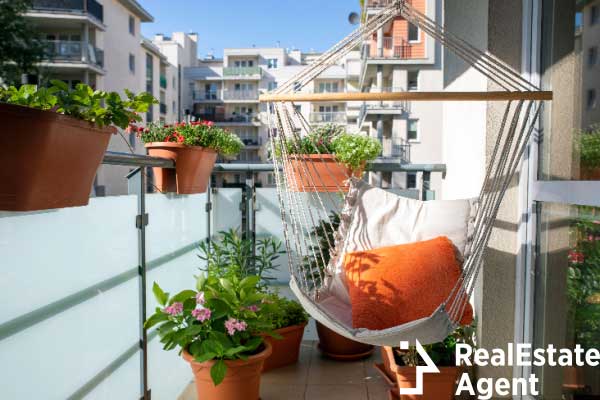 If you don't want the outdated kitchen trends featured in your property to be the center of a potential buyer's attention, focus on highlighting other, more attractive features of the house. Does your house have spacious bedrooms? How about beautiful outdoor spaces?
Does it have a desirable location? By emphasizing these features, you might have more luck with convincing buyers that the outdated kitchen is not a major issue, and can be updated at a later time. You might also want to highlight the opportunity of having a clean slate: the new buyers have the possibility to do whatever they desire with the kitchen space.
Offer some flexibility with the price
Another approach you can take if you decide to go with selling the house with an outdated kitchen is to price the property accordingly. This may mean pricing it somewhat lower than similar homes in the area with updated kitchens. Being prepared to negotiate on the selling price with potential buyers is also something to be considered if you want to make selling your house with an outdated kitchen easier. Knowing what the buyers want in that specific area can also be important to know when selling a home.

Quick budget-friendly remodeling tips
After considering the benefits and drawbacks, you might arrive at the conclusion that some small changes won't hurt and they might make it easier to sell the house. An outdated kitchen may look unappealing, function poorly or simply feel old and worn-out. Selling a house with an outdated kitchen can take more time, as the kitchen is often the most important space in a home. How it looks can impact a potential buyer's decision to make an offer. But you don't want to make a big investment. So, what's to be done?
Small updates - big difference
It can be a good strategy to make minor improvements to the kitchen without undertaking a full renovation. This could include the simplest updates, like repainting walls or cabinets, replacing outdated hardware, or upgrading the countertop. Adding some nice window treatments and even a few plants can radically improve the feel of the outdated kitchen trends dominating your space. These updates can make a big difference in the looks of the kitchen without requiring a costly investment.
The power of color
Color has a leading role in the looks of any interior. Color can make the biggest transformations with the least resources needed. Color can add a sense of depth and spaciousness to a room, it can make things look bigger or smaller, and it can shift focal points and move accents. The psychology of light and color is an important chapter in interior design, and knowing those tricks can help make selling a house with an outdated kitchen much easier.
Should I paint my kitchen cabinets before selling?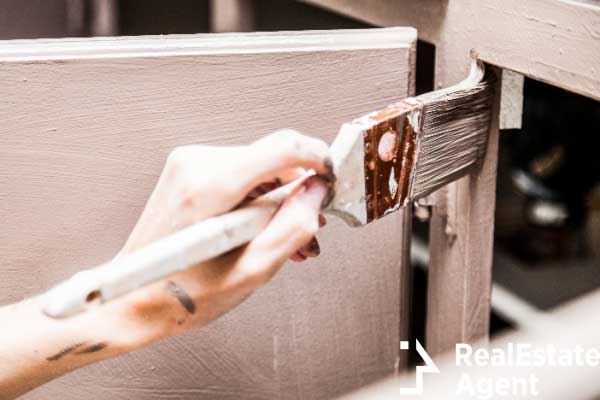 Selling a house with an outdated kitchen can become a less daunting task if you make a few well-chosen, cost-effective updates. If your cabinets look old and outdated, painting them can be a smart way to refresh the look of your kitchen and make it more appealing. A fresh coat of paint with a trendy color can make your kitchen cabinets look new.
But exploring some of the timeless kitchen cabinet colors can also be an efficient approach to take. In the end, whether or not you should paint your cabinets before selling depends on the condition of your cabinets, your time and budget, and the foreseeable expectations of potential buyers in your area.
What color kitchen cabinets are timeless?
You might not have the time or the energy to think about color solutions that would be the best fit for your kitchen. Nor do you have the patience to look through all the current kitchen makeover ideas. And while adding a fresh coat of paint to your cabinets can seem like the simplest of things, choosing the right color can make all the difference and save you time and money. But getting informed about all the new colors of the year and recent color trends might take some time, and you want to skip the hassle. For that, all you need to know is what color kitchen cabinets are timeless.

In this case, going with simple neutral colors is the way. What color kitchen cabinets are timeless is often determined by how well they go with other parts of the kitchen, which change more frequently, like the furnishings, for example. Simple colors like white, black, or natural wood tones are often the best and most classic choices. What color kitchen cabinets are timeless is a matter of the adaptability of the color. There's less chance of the renovation taking a wrong turn with colors that have less specific characters.

Gray cabinets have become increasingly popular in recent years because they offer a sophisticated and versatile look that can work with a variety of design styles. Also, grey has infinite shades to play with, depending on other colors and textures present in your kitchen. You can go with warmer or colder tones, or you can choose between darker or lighter variations. And they can all be timeless kitchen cabinet colors.

In conclusion
Doing some small updates to your outdated kitchen can be a smart investment when you find yourself struggling with selling a house with an outdated kitchen. However, updating your kitchen doesn't have to be a daunting task, and it's also possible to find easy solutions for every budget. Making minor updates can make your kitchen more attractive to potential buyers and increase the value of your home.
If you're unsure where to start, consulting with a real estate agent or a professional home stager can help you make informed decisions about what updates will provide the best return on your investment. With the right choices, you can sell your home faster and at a higher price and save yourself the time and headaches of selling a house with an outdated kitchen.