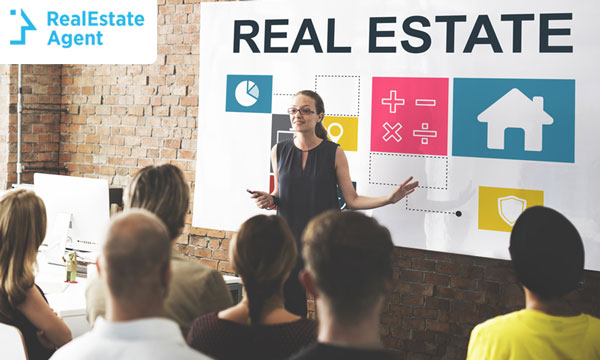 We don't know about you, but one of our favorite parts of those heist movies is right at the beginning of the second act when the leader makes his/her team selection. You get to see a brief intro of everyone that will take part on the adventure - people from all walks of life, with the most peculiar knowledge and skills - and you know that, in the end, it's because they are different from each other that they'll succeed. One's weakness is the other's strength and that makes for effective teamwork.
Even if you're a real estate agent working under a big broker that probably has a team waiting to help you… you know how the life of a real estate agent goes: sometimes you need your own guys; that real estate team that speaks your language and/or makes you stronger to the task of selling those houses and making those deals!
In this article, our team at RealEstateAgent.com will talk about building a real estate team to call your own. We'll be your scout, describing interesting professionals that every real estate agent should consider when doing their team selection.
Home Stager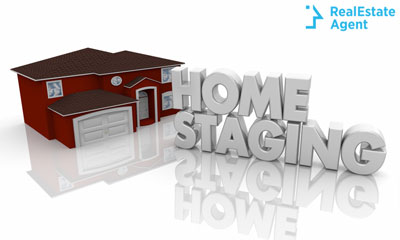 More than home staging tips and tricks to sell your next listing fast, a good home stager has the ability to – if not make the fair market value of the house go up – at least convince homebuyers to make an offer. Home stagers strength is to hack the brains and the hearts of homebuyers so they envision themselves in that house living their dreams - and, for that, they are an invaluable addition when building a real estate team. You can – and should – have more than one home stager on your sleeve. Either because hopefully you'll have a lot of work to accomplish and one person won't be enough, or because you'll likely have clientele from different niches (like concurrent clients from luxury real estate and vacation homes) which will make you need different specific points-of-view to please them all. This position is probably the most difficult and recurring when doing your team selection. It will only be filled over time; to really see if a home stager is good, you need to test him/her during several ball games. You can't afford to have one home stager that makes one perfect game, but then suffers 3 losses in a row. You want the constant pitcher. And, even then, it's still hard because the home stager can't just repeat the same pitch every time, as homebuyer's tastes and trends are constantly changing.
Contractor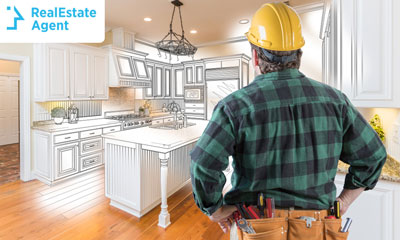 This guy will be the opposite of the home stager in many ways. Although construction is developing new ways of building, the vast majority of houses are still built "the old-fashioned" way, so you need someone reliable with experience and that's not easy to find. So, if you find a good one, be loyal to him and keep him close by. Do not test others.
And on the line of work as well; the contractor can also be the opposite to the home stager. There's a new trend called Vanilla Shell – leaving the house with nothing but the walls, plumbing, floor and ceiling, power outlets, lighting, and HVAC. For that alone, you should have a contractor on your real estate team. But not only for that; you'll need a contractor ready before (and after) any home inspection, to fix problems – or even make some of those good home improvement ideas to increase the home value of your clients (and raise your commission by doing so).
Designer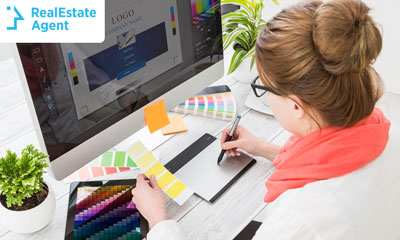 Independently of where you stand in the Old-School Marketing vs. Modern Marketing debate; every real estate agent needs a good designer to have by its side. Whether to make business cards, stickers, open house signs and ads or to make facebook and Instagram arts, e-mail campaign arts and whatever else, a designer is a must for any real estate team. Image is everything, and nothing sells a real estate agent short like a crappy design. For effective teamwork, select one that fits your niche. If you're selling to Millennials, get one that is good with trendy contemporary design. If you're in luxury, get a classy/classic one.
While contractors and home stagers shouldn't be exclusively working for you, the amount of work a real estate agent requires can accommodate a full-time designer. Can; doesn't need to. If you do a good job of finding a designer or an external company that understands your market and furnishes a good amount of templates that you can customize to your needs anytime you can, you should be fine. But if you can get a junior designer to actively be part of your real estate team – creating on the fly and faster - it's best.
SEO Manager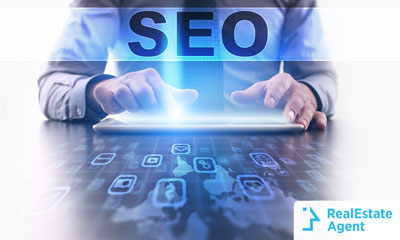 Are you a social media savvy agent? Do you know what is SEO? It stands for Search Engine Optimization, so an SEO Manager is someone who understands how to build and implement a strategy to make your content optimized for the search engines - meaning: someone who'll make Google prefer your site over your competition whenever a homebuyer or home seller search for real estate agents.
This position is becoming increasingly important ever since the internet became so popular. It is one of the things that made us become such a popular tool connecting real estate agents with home sellers and home buyers; we've managed to – early on – trademark the domain name to the "term" that people used the most when searching for real estate agents and, with a sound SEO tactic, we're always number one on search engines. But, even if you're already registered on The OFFICIAL Real Estate Agent Directory®, you can still have a SEO Manager to either work as a consultant or take a full time part in your real estate team, finding the best hashtags, trends and keywords for your content and pointing the best places to insert your brand in the digital world.
Photographer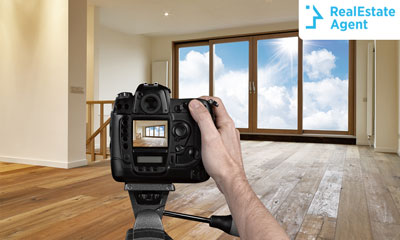 We've left the photographer to the end because this one – although super vital – will hardly be necessary if you work under a decent Broker, as he/she will probably provide one as part of his/her deal with you. But you might have an exclusive photographer anyway, or have one in your pocket so that you can from time to time do photographs not necessarily of a home, but of yourself. Nice and updated headshots and photo-op to hype up your social media work will definitely boost your chances of getting leads, and it's not every time that the company photographer will be able and willing to help you out, so it's good to have a photographer nearby to help out. Sort of like those guys who didn't make the team selection but – out of the blue – comes back in the third act to help you out on a crucial point and, through effective teamwork put you on the prime position to complete the heist.
The main takeaway here is that you can't do it alone! Building a real estate team is very important for you to grow in this line of work. Assemble yours and good hunting!