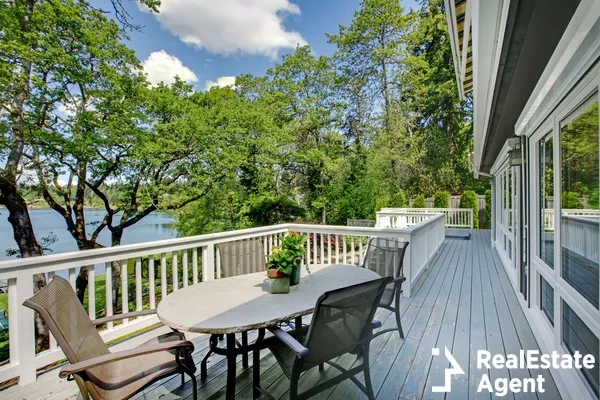 If you love the coastline vibes and gorgeous orange sunsets, then Florida is the State for you! In the Sunshine State, there is no shortage of such places, and one of the most popular coastal areas is the Tampa Bay region. If you are looking for the perfect weather, coastal vibes, and a cozy beachfront home, then this is the place for you.
On the other hand, these areas are quite a bang amongst tourists, and even though it is good for the economy, the place can get quite crowded. Many people nowadays tend to move away from congested areas and find a home in a city with a much more relaxed atmosphere. Rural living seems to be appealing for most nowadays, and it is quite possible to find such a place.
If you want to move away from the traffic and noise of the big cities such as Tampa or St. Petersburg, you should consider the town of Land O'Lakes Florida. This residential area has so much to offer, and it might be just what you were looking for in terms of comfort and convenience. What is Land O'Lakes known for? Is it a good place to live, and what are the pros and cons of living in the area? Stick with us if you want to find out more about the community of Land O'Lakes FL.
Land O'Lakes Demographics
Before we get into the pros and cons of living in Land O'Lakes Florida, it is essential to know more about the community and its people. Land O'Lakes is located in Pasco County, and it has a population of about 37,000 people at the moment, but that number is increasing every year. During the 90s, the town's population has increased from 8,000 residents to over 20,000. Two decades later, the demographics of Land O'Lakes saw another increase in population that was just as significant.
With a median age of about 43 years, the demographics of Land O'Lakes is experiencing a wide array of people from all stages of life. The age distribution shows that the area is desirable amongst families with children, and there are good reasons for that. As far as diversity goes, about 70% of residents are Caucasian, 6% are African American, 4% Asian, and 18% are Hispanic or Latino residents. It is also known that the population of Land O'Lakes has a higher percentage of educated people compared to other cities in the state.
If the community feels like a place where you can belong, you can get in touch with real estate agents in Land O'Lakes FL, and relocate here in no time. Now that you know more about the people living in the community, let's find out what the pro's and con's are when living in Land O'Lakes FL.
The Pros of Living in Land O'Lakes FL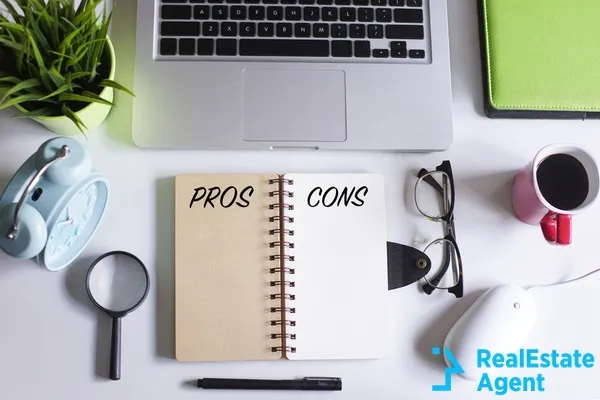 There are quite a few things that residents love when it comes to the town of Land O'Lakes, and many of them have to do with the environment, residential areas, and the quality of life. Maybe you like the laid back atmosphere of the city, or you are an outdoors person who loves to spend time in nature. Here is what makes the town of Land O'Lakes FL, such a desirable place to live.
Good weather year-round
Land O'Lakes FL is known for the great year-round weather, with summers not too hot and mild winters. The temperature in July can reach about 91 degrees and Winter lows in January are around 50 degrees. The most pleasant months of the year are November, April and March and the least comfortable are August and July.
During summer season people love to go to the beach areas which is just a 30-minute drive from Land O'Lakes FL. However, tourism scores indicate that visitors prefer to visit the area during the months of March - May and October to early December. Land O'Lakes receives about 109 days of precipitation per year and around 248 sunny days per year, so you can enjoy the beautiful weather of Florida in one of the best lake communities around.
Great Neighborhoods in Land O'Lakes FL
Land O'Lakes Florida is well known for its neighborhoods because they are conveniently located so that you are tucked away from big-city noise while benefiting from all the perks of a master-planned community. The enclaves of single-family homes are nestled among ponds, lakes, and a sprawling wetlands-conservation area.

That is why the town is considered one of the few lake communities that provide such an excellent living environment while preserving the ecosystem. Land O'Lakes is lined up with forests and lakes at every turn, and the residential communities are as gorgeous as they could get. Some of the best neighborhoods in Land O'lakes Florida, offer all the facilities and amenities you could think of.
Good Place for Property Investments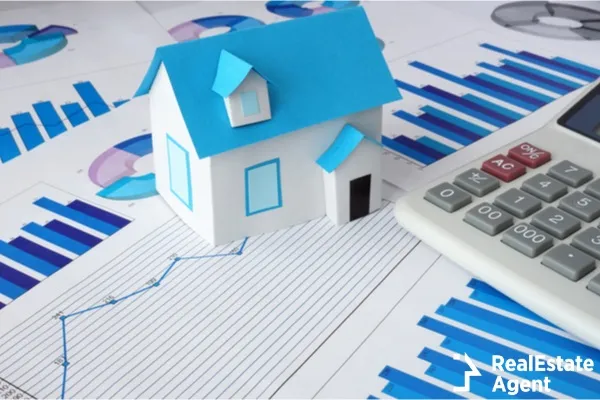 From an investors perspective, homes for sale in Land O'Lakes FL represent a great investment opportunity. The economy of the area is strengthening as more people move away from the big cities in the Tampa Bay area in search of a more rural or semi-rural style of living. That is why the housing market is going well in Land O'Lakes FL.
It is a good time to invest in property since home prices are rapidly increasing. The average home price in some locations of Land O'Lakes can get relatively high, but that is what you want if you are looking for long-term property investments. As you stroll down the streets you will see new construction popping up, which is a sure sign the area is quickly developing. The demand for housing is driving prices up, but at the moment, Land O'Lakes median home value is around $270,000. Homes for sale in Land O'Lakes Florida are considered a great investment for everyone who plans on expanding their investment portfolio with real estate in the Tampa Bay area.
A Safe Place to Live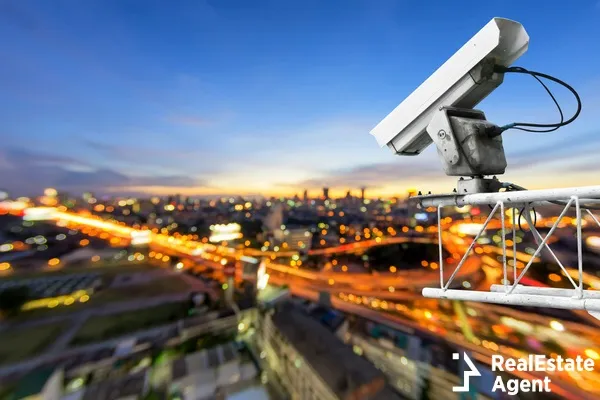 Another pro in regards to the lake community is that there are hardly any crimes in the area. Crime rates in Land O'Lake FL are very low compared to the state average or compared with the crime rates in the big cities of the Tampa Bay area, which are not even that far from O'Lakes. The lake community is one of the safest areas in Florida, and there are a few things that favor Land O'Lakes in that regard.
The community has a good school system, and its top-rated schools provide a great education for all their students. Also, a high percentage of the Land O'Lakes population has a college education, and they support the education system. The town is widely known for its family-friendly environment and a lot of families find the lake community to be desirable and safe, which is a bonus.
Lots of Outdoor Recreation Opportunities
If you love the outdoors, you will shortly fall in love with the town of Land O'Lakes FL. As its name would suggest, the town is filled with lakes and ponds. In addition to that, you will encounter plenty of natural habitats, forests, parks, and wetland conservation areas. Walking in nature, jogging, biking, or fishing are amongst the most common activities, but you can enjoy the natural landscape however you like.
There are quite a few fun things to do in Land O'Lakes FL and if you want to experience the scenic views year-round, you should consider buying a lakefront house or a single-family home that overlooks the forest. The beautiful sunsets of Florida only complement the idyllic landscape, and this is for sure one of the best parts about living in Land O'Lakes Florida.
Convenient Location
The town of Land O'Lakes doesn't have a beach, but you are less than 30 minutes away from the coastline, and that is just one of the reasons why the lake community is conveniently located. If you work in Tampa or St. Petersburg, you can easily commute from Land O'Lakes to any of these two cities or any other town in the Tampa Bay area.
The big cities offer plenty of entertainment options, and most of them are just a short drive away. Because the lake community is conveniently located many people are buying a home in Land O'Lakes Florida, to enjoy the laid-back lifestyle while being able to easily commute between their favorite spots in the Tampa Bay area.
The Cons of Living in Land O'Lakes FL
Now that we have touched base on the main reasons why people love the town of Land O'Lakes Florida, it is time to talk about the least favorite aspects of the lake community. Here are some of the concerns that residents have regarding the town, its future, and other related aspects.
Might Get Quite Busy and Crowded in the Future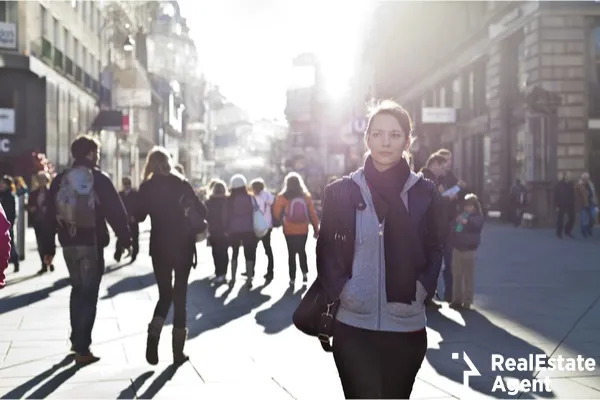 As we already mentioned, the economy and the housing market of Land O'Lakes FL are thriving, and you can see a lot of new construction being built. However, people argue that the rate of growth will significantly affect the lifestyle in the lake community in a negative way. Fast development can be detrimental if there is little regard for the infrastructure, and the traffic can increase significantly in the next few years.
This is especially true since Route 54 and 41 run through the city, and during rush hours, traffic starts to pick up quite a bit. Residents already admit that the town has turned from a rural community to semi-rural, and if things go in the same direction, the community will turn urban. This will make it a less peaceful environment and affect the quality of life as far as safety, noise, and pollution goes.
Not Very Walkable

You might have the benefit of being close to the big cities, but that implies that you have a car. If you don't, you better get one quick, or you might start to dislike Land O'Lakes FL. The town is not walkable, and that is one of the main downsides of the area. Nothing is close, and this is also because there is a lot of nature separating the residential areas. Sometimes it feels like you're far from civilization distance-wise.
Not a lot in the Way of Culture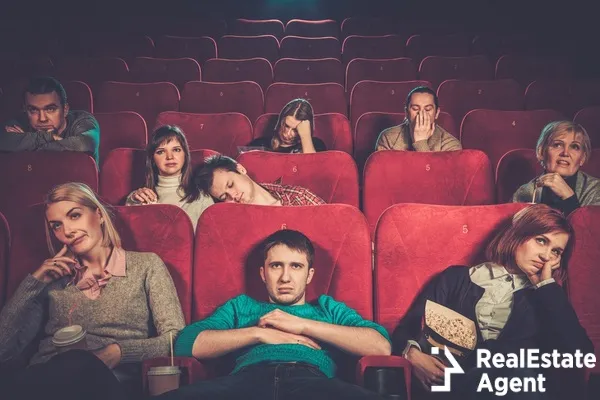 If you were looking around for theaters, museums, art galleries, and other cultural attractions, you might not be able to find them in Land O'Lakes. There is not much in the way of culture in the lake community. Most people find it enough to be connected with nature and have a nice forest view right outside their front porch, but culture-wise you will probably be disappointed.
You will see plenty of generic strip malls and the same chains repeated every 5 miles or so, which for many is excellent, but others would prefer to have a bit more cultural attractions.
Conclusion
The town of Land O'Lakes is unique and special in many ways. You have one of the best ecosystems a town could have in the Tampa Bay area, one of the best regions in Florida. The city offers a family-friendly environment, excellent safety, and a strong economy. Growth trends are positive, and the housing market is fantastic both in terms of scenic views and prices. Of course, not everything can be perfect, and the city of Land O'Lakes FL is no different.
It is up to you to decide if the pros outweigh the cons of living in Land O'Lakes Florida, and plan accordingly. If you love our article make sure you share it with your family and friends on social media. Leave a comment down below and let us know if you agree with our list of pros and cons about living in Land O'Lakes FL.