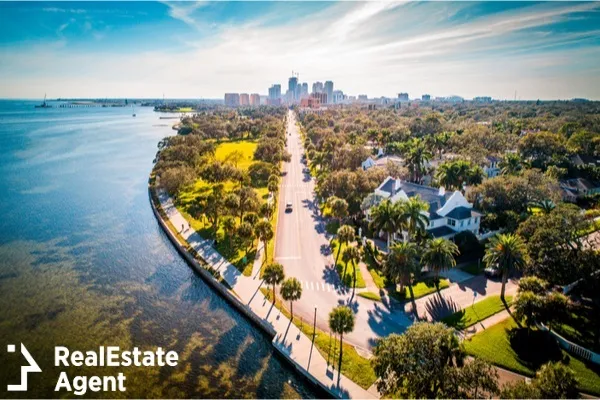 The real estate trends are constantly changing throughout the market as the market itself is influenced by outside factors. These factors can be anything from the presidential elections to a global pandemic. The way in which they affect the real estate market depends on how much the factors impact the market itself. For example, during the 2008 economic crisis, while the market was affected by it, the effect wasn't felt at the same level everywhere. There were states or cities that managed to pull through the economic crisis with minimal impact on the housing prices, while others took the blow much harder.

The real estate market in Florida was hit harder than most during the 2008 recession and some cities from Florida might be more vulnerable to being hit by a recession even in current times. But even so, the housing market in Florida managed to bounce back. This is true for the Tampa Bay area as well. St. Petersburg could be compared to Tampa in this regard even if it's its suburb. The tourism industry that is highly developed throughout the state plays a very important part in the ability of the real estate market to revive. It has done so in the past and it will continue to do so if the situation requires it to, in the future. This is true for both the West and East coast as California is in a similar position.
The housing market in St. Petersburg, FL
In regards to the city of St. Petersburg, FL moving onwards since the last recession, the housing market grew exponentially. Having experienced continuous growth in the last 10 years, it now has one of the highest rates for home appreciation in the nation. The real estate market in St. Petersburg, FL managed to surpass an 80% appreciation rate securing a spot in the top 10 nationally for real estate appreciation rates. This makes it a perfect place for long term real estate investments as the return rates are high.
Saint Petersburg Florida has a growing market
Ever since the early 2010s the housing prices in St. Petersburg, FL have been growing steadily year after year. Over the last year there has been an increase in home value of over 6% and further increases are expected in the next year. With more and more people being attracted to beaches and amazing weather from St. Petersburg, FL, the population increased. Aside from retirees and snowbirds, there is a growing population of millennials across St. Petersburg, FL who find it affordable to live here.
This led to a bigger housing demand which keeps the housing market there a very hot seller's market. With not enough houses available for the continuous growing demand, there is a focus on building new housing development but there is a problem in St. Petersburg. Where to build?
As it's located on the Pinellas peninsula with water on most sides of its border, St. Petersburg doesn't have much room to build more housing developments. This is why the developers turned to building condominiums or multi-family units. Of course, the biggest demand is still for single-family homes and they cover over 56% of the housing units in the city as St. Petersburg, FL is a safe place to raise a family. If you're looking for a holiday home this might be a perfect place. There are many waterfront homes for sale in the city and top real estate agents in St. Petersburg, FL will help you find the perfect home.
The renting market in St. Petersburg, FL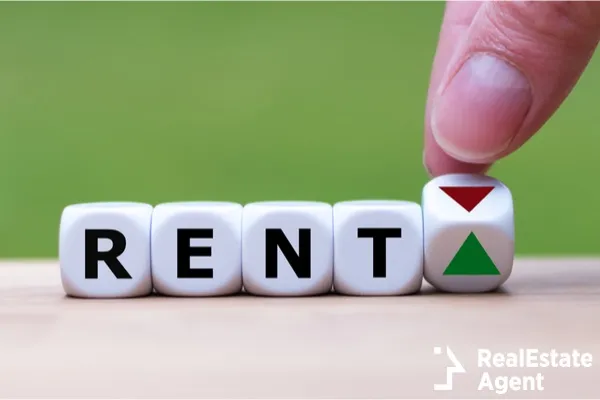 There is a large and growing number of people living in St. Petersburg who decide to rent rather than buy. This often happens with millennials who are less likely to put down roots so early in their lives, or simply because people don't want to be tied down to a place yet. There are many people who, when they move to a new city, decide to rent for a period of time. Like that they get to know the area better and figure out which neighborhood fits best with their lifestyle before they actually invest in real estate.
Snowbirds and vacationers
The renting market in St. Petersburg, FL is also kept very busy by snowbirds or vacationers. Most people rent condos in the city when they go there during spring break. By doing that they don't have to deal with any maintenance of the property, which is always a good thing not to have to worry about when you're on holiday. The St. Petersburg, FL weather attracts many people here especially during winter as many retirees come here to enjoy the sunny days.
The landlords also benefit greatly from short term rentals as they don't have to worry about too much maintenance. The renters will come with the seasonal crowds and their property would be ready to accommodate them. As years go by the initial investment for landlords will grow in value as long term investments in real estate in St. Petersburg generally have a higher price on resale. This happens to condos here as well and not only to single-family homes as in other places.
Housing market trends in Saint Petersburg, Florida
In order to create a clearer picture of the current housing market in St. Petersburg, FL, we'll have to take a close look at how the situation looked at the end of 2019 and the beginning of 2020. However, that's when things changed and we'll try to see exactly what made the housing market shift while at the same time see how it changed.
Before March 2020
When we look back at how the real estate market stood at the end of 2019, we can see that continuous appreciation that St. Petersburg, FL managed to keep alive for more than 10 years. The housing market was soaring like it had done in the previous years with prices climbing at an average of 6% year to year.

The median listing price for a home had been at $269,000 during December as 2019 was turning the page on its final chapter, while the median selling price was at $221,000 for a home. The median home value on Zillow was $224,000 while the increase from last year was at 6.1% and a further increase for 2021 was expected still at 6.1%.

There were many homes for sale in St. Petersburg, FL and, most importantly, there were many homes being bought. Actually, there had been more than 4,000 homes purchased in the city over the last 6 months which gives us an approximate of 680 homes per month. The housing market was following its usual patterns. Furthermore, during the first months of 2020, the number of homes purchased was well over the monthly approximation, stopping shy of 750 per month. This all changed as March came around.
After March 2020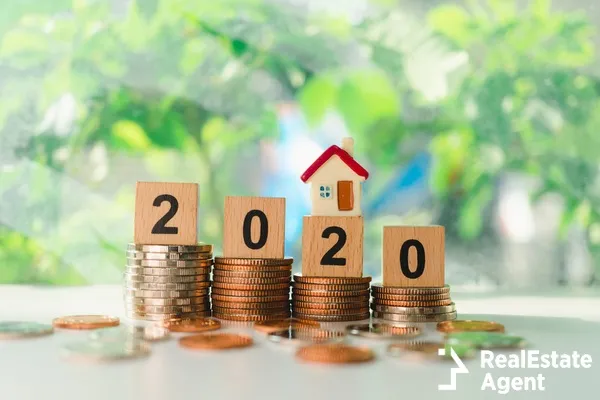 While the threat of the Covid-19 pandemic was attested everywhere in Europe, the crisis only began to be felt in America in the final month of winter and really took effect during March. At first, the general public was less aware of how bad it could actually get and even now the full effect may not be truly known as this pandemic is still developing. What we did get to see as March continued, and further on through April, is that this global pandemic is also developing a worldwide economic crisis.
Like in many other previous situations, the housing market could or could not have been affected. Many people thought that it would be the former as the housing market is less volatile and also, less likely to be affected by short term situations. The stock market got hit as it is the first market to be affected by crisis situations, but as March drew to a close and April began, the housing market began to feel the impact as well. Social distancing norms make the buying-selling process difficult for both parties involved.
If before March the predictions for next year's real estate market's appreciation had been 6.1%, this percentage has changed and it's now at a shy 1.8%. The prices are even expected to drop during 2020 and towards 2021 as purchasing possibilities, or most importantly purchasing necessities, changed. Buyers are less likely to purchase a new home when other things are more important for the public and owners have to figure out how to sell a house during a pandemic. Furthermore, with everyone focusing on keeping their business running during a pandemic, or worse, keeping their jobs, the uncertainty created makes people less likely to invest in real estate.
Currently, the median home price is $233,000 and there are almost 1,900 homes for sale in St. Petersburg.
Things to know about St. Petersburg FL
There are many things that are worth mentioning regarding the city of St, Petersburg, FL and many things that are unique to this area, so we'll try to point them out in just a few words.
The weather
When you're looking at St.Petersburg, FL, be aware that you are looking at a city that has many particular benefits. There is nothing that can be compared to the St. Petersburg weather and that is meant quite literally. When you're looking for great weather of course, it's a no brainer to look towards the Sunshine State. Those cloudless summers are typical for this state. That amazing St. Petersburg weather, however, is something that is well known for within the city and it has something quite special. It actually holds the Guinness world record with no less than 768 consecutive sunny days.
Enjoying the St. Petersburg's beautiful beaches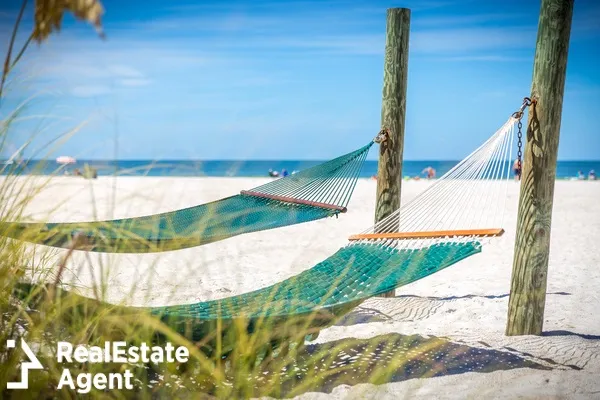 Among the many things to do in St. Petersburg, FL, beaches should be at the top of the list. Some St. Petersburg beaches are quite wild or even romantic and they can be the perfect location for a weekend getaway for couples or families alike.
These award winning St. Petersburg beaches are known worldwide for their silky white sand and amazing locations. There are places where you can find a patch of land all for yourself in the middle of a palm tree forest with hammocks and kayaks for entertainment. With places like Fort De Soto close by, spending long weekends in the sun with sand between your toes and a cocktail in your hand makes any beach day feel like a holiday.
Furthermore, in St. Petersburg, FL every day can be a beach day. Just take your car or the public transport and go scout the area for that one beach that is perfect for you. St. Pete Beach is a vacation town nearby that is also a viable option especially if you want to disconnect from mind clouding consumerism. Just grab a hammock and enjoy the breeze.
Conclusion
However you decide to look at it, throughout the last decade St. Petersburg, FL has been a steady real estate market with continuous growth and great investment potential because of its tourism. This current drop in the real estate market might just be the shock effect of the pandemic and it might bounce back sooner than we expect. What can be said about the housing market in St. Petersburg, however, is that it does bounce back. For further analysis, you can take a closer look at what happened after the 2008 economic crisis.

Tourism is a strong force in the real estate market and an industry as developed as the tourism industry in St. Petersburg, FL will be able to withstand the pandemic as people will begin to travel again. Just take a look at the best 10 museums worth visiting in St. Petersburg and see what we mean.
If you have any thoughts on the real estate trends in Florida or St. Petersburg in particular, feel free to share them with us in the Comments section below. Like & Share to spread the word about the potential of this Sunshine City.