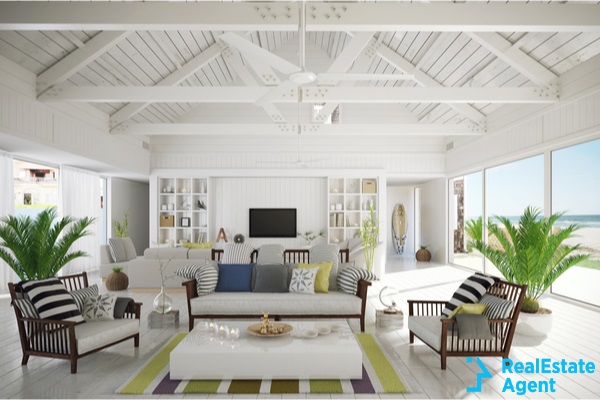 Have you ever imagined yourself living on the coastline of Florida? Living in a gorgeous waterfront home, and waking up to the morning breeze of the Ocean. What would it be like if you can witness the beautiful sunrises of the Sunshine State every day and get those beach vibes going?
Having the opportunity to lay back and settle in one of Florida's beautiful coastline cities is something many have considered doing. This is why in many places the demand for housing is high, the inventory is low and prices are going through the roof. Maybe a crowded city with high costs of living is not really what you are looking for, but you would rather prefer a smaller community with friendly people and positive vibes.
If that is the case then a city such as Satellite Beach FL is probably what you are looking for. Having a small town that covers only about 4.3 square miles, makes people wonder if Satellite Beach Florida can even be considered a city? However, this tight-knit community is special in many ways and we want to highlight some of the aspects that residents living in Satellite Beach FL love about this town and hopefully you will love it too.
The weather in Satellite Beach Florida
Satellite Beach Florida is located in Brevard County, Florida and it holds a small population of about 10,000. In spite of the small population, the people living in Satellite Beach Florida absolutely love the weather. There is probably no surprise there since Florida, in general, enjoys great weather year-round.
The same goes for Satellite Beach FL and additionally, the city is located in an area where tropical and temperate climate overlaps. The lowest temperature registered in Satellite Beach was in December 1989, and it reached 24 degrees while the highest was 99 degrees registered in the month of June, back in 1981.
Those are the extremes, but you should not worry about those values since the average temperature is much more forgiving. People from Satellite Beach Florida consider it a great place to live because they experience an average of 239 sunny days per year. The average summer highs are about 91 degrees and the average winter lows are 49 degrees.
Satellite Beach FL gets some sort of precipitation for about 119 days a year, on average. Summers are long, humid and hot while winters are short, cool and mostly windy. On the other hand, the comfort index places the city at around 7 out of 10 where 1 is least comfortable and 10 is the most pleasant living conditions. The months of April, March, and November are the most pleasant months of the year, and August, July are the least comfortable months to be in Satellite Beach FL.
With that being said, the beach area is perfect for some water recreation in Satellite Beach FL and it makes the summer months a lot more bearable. Also, tourists prefer to come here during the months of February to the mid of May or late October to early December for the perfect weather in Satellite Beach Florida.
Things to do in Satellite Beach FL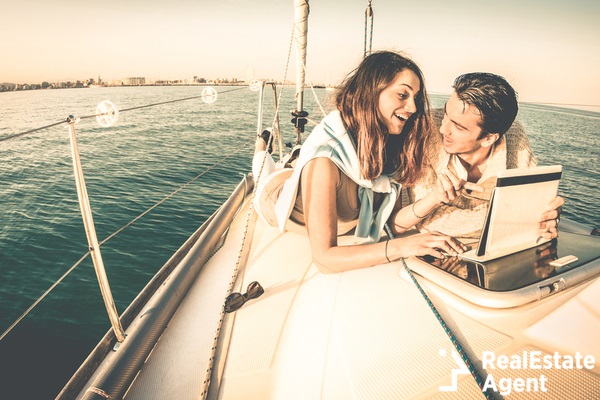 Now that you know when is the perfect time of year to be in Satellite Beach FL, you are probably wondering what is there to do around? The city is situated on a long barrier island between the Indian River and the Atlantic Ocean, which gives you access to plenty of activities. Here are some of the most entertaining things to do in Satellite Beach Florida.
Samsons Island has been one of the favorite places to go to, especially if you feel like moving away from the crowds and experiencing nature. This place is only accessible by boat and on Sundays the city provides free ferry service from the mainland to the island. On the island activities such as hiking, fishing and bird-spotting are very popular making it lots of fun out there.
Canova Beach park is going to be your pet's favorite place and if you want to pamper your pet, take it on a nice trip to the beach. The park is open from 7 AM until 7 PM for a whole day of fun with sand and water along with your pet.
If you are interested in having fun with family and friends on the beachside then Pelican Beach Park is the place for you. It is one of the most visited beaches in Satellite Beach Florida and it is packed with fun and entertainment. While surfing is the centerpiece of the park you also have playgrounds, covered pavilions, and beach volleyball courts.
Art enthusiasts will love Melbourne's Eau Gallie Arts District which is just a short drive away from Satellite Beach FL. It is the most popular art district in the area and the Foosaner Art Museum is one of the main attractions. The collections of thousands of individual works, both contemporary and thousands of years old, are really impressive. Here you will surely have one of the most unique art journeys you could think of.
After all the traveling, visiting, and playing you probably are hungry and if you are like me and you love burritos then Da Kine Diego's Insane Burritos is the place for you. You can craft your own insane burrito with the ingredients of your choice as you also have vegetarian options as well. This is just one of the many restaurants that take you through a culinary journey in Satellite Beach FL.
These are just a few of the amazing things you can enjoy if you are a tourist or if you are living in Satellite Beach FL. With favorable weather conditions and good company, you can really have a blast. There is literally fun for all ages to be had in Satellite Beach Florida and you should not miss out on any of it.
Homes for sale in Satellite Beach Florida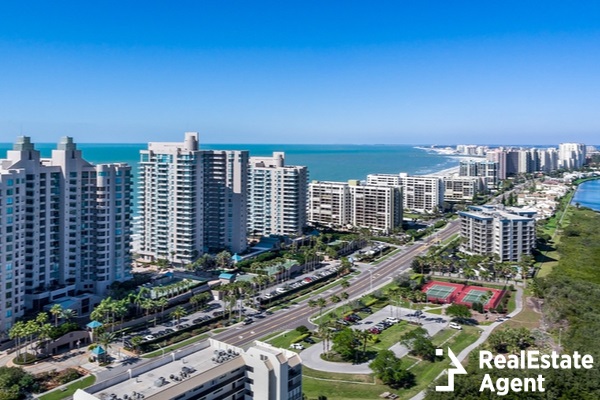 Now that you know what it's like to be living in Satellite Beach Florida, you are probably wondering what it takes to be part of this community. What are the costs of living in Satellite Beach Florida, or is it even safe to live in Satellite Beach? While these are questions that deserve an answer before moving to any place we want to point out the housing market which is probably the hottest topic of them all.
Satellite Beach FL greets you with gorgeous waterfront housing and plenty of condos from which to choose. The area is one of the newest incorporated cities in Florida and it came about as a result of the increased number in employment rates at the Kennedy Space Center. This was mainly during the Apollo program and this has created a massive housing demand in the area.

As a result of this, the housing market is booming in the area and homes for sale in Satellite Beach FL reached a median home price of about $340,000 having a median price of $200 per square foot. The average rent price is about $1,200 and more than 90% of homes rent between the price of $1,000 to $1,500.
If you are interested in settling in the city and you are looking for homes for sale in Satellite Beach Florida, the best way to go about is by contacting one of our best realtors in Satellite Beach FL. They will show you some of the best homes in the area, highlight all the advantages and disadvantages, and offer an overall great experience.

Conclusion
It may be a small town but if you are living in Satellite Beach FL, you get the feel of a tight-knit community that is very friendly. You have the opportunity to experience the coastline lifestyle and at the same time, enjoy all that the city has to offer in terms of attractions and eateries. It is a wonderful place with positive vibes and the perfect city to grow up as a child, raising a family or to retire.
If you feel the same about the city of Satellite Beach FL, let us know in the comments below. Share with us your experience and what you love most about the city.