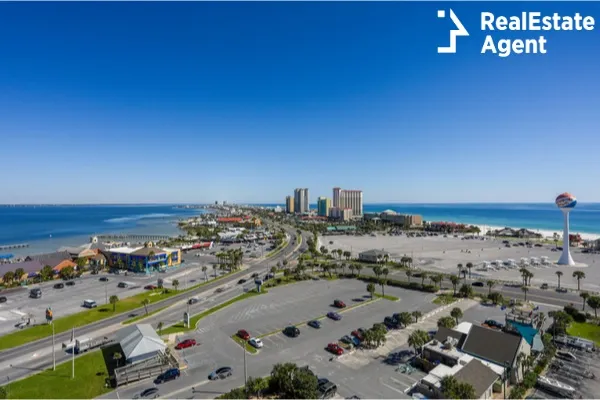 The process of choosing a new place to live is often a bit daunting. When your head is spinning from trying to make sense of all the different relevant factors such as crime rates, climate, job opportunities and living costs, it often feels overwhelming, leaving you hopelessly lost without the slightest clue where to start.

If you are in this predicament and Pensacola is on your list of potential home locations, then you're in luck. To help you make sense of all the different factors that must be taken into consideration, we've put together this handy list that will make the decision making process a whole lot easier.

In this article, we'll look at the major pros and cons that you'll need to take into account before you take the leap and purchase a home in Pensacola. No city is a perfect match for everyone, and Pensacola is certainly no exception. Different home buyers have different expectations and requirements when it comes to choosing a home, so all we can do is give you the facts and let you do with them as you will. So, without further ado let's take a look at the pros and cons of living in Pensacola!
Pro: Excellent Employment Opportunities

One of the most attractive benefits of living in Pensacola FL is, as the subheading indicates, the excellent job market. As cities go, Pensacola is on the smaller side, with only 54,000 residents; however, the Naval Air Station for which Pensacola is best known for offers ample employment opportunities for job seekers, in addition to the attractive civilian job market.

For unskilled workers, the base offers a plethora of different positions, many of which come with the chance to develop new skills, as well as great upward mobility and benefits. These positions come in all shapes and sizes, but many require no previous experience or formal training, thus making them perfect for ambitious blue collar workers.

For those with certifications and a formal education, there are also plenty of job opportunities. Those with degrees in medicine, law, engineering, business and other similar professions should have no difficulty in finding employment. Tradesmen are also in high demand, so if you are a welder, construction expert, electrician or otherwise similarly trained professional, your chances are good as well.

Con: High Crime Rates
While the excellent job opportunities may make Pensacola highly attractive to ambitious young professionals and employment seekers, the high local crime rates may cause those with families to take pause. Despite its relatively small size, Pensacola is home to some of the highest crime rates in the state, with numbers comparable to cities with much larger populations.

Both violent crime and property crime are significant issues in Pensacola. The violent crime rate of 5.5 occurrences per 1,000 residents per year is nearly over 25% higher than the state average. Property crime rates are even worse, at nearly twice the state median. An average of 39.2 property crimes occur per 1,000 residents per year in Pensacola.

It's worth noting that your risk of becoming the victim of this type of crime can be significantly reduced by taking appropriate crime-stopping measures. As property crime is the most prevalent type of crime in Pensacola, fitting your home with a good home security system is a great place to start.
Pro: Great Housing Market

While crime rates may be above average, this unfortunate reality has not dampened the state of the real estate market in Pensacola FL. Pensacola is home to a red hot, yet surprisingly accessible housing market, which offers ample opportunities for low risk investment. This makes it a very attractive destination for those who may have a limited housing budget.

The average cost of a home in Pensacola is significantly below the national and state median, at just $163,000. While there is a bit of variation above and below this figure depending on location and number of rooms, home buyers will have no trouble finding housing at this price point. If you are on a limited budget, you should definitely consider contacting one of the top real estate agents in Pensacola FL and checking out some of these low priced homes.

Despite the low median home cost, the Pensacola real estate market is red hot. Home values have risen by more than 5.5% in the last year, and are slated to increase even further in the years to come. This is due largely to the steady demand for housing created by the nearby Pensacola Naval Air Station, which guarantees investors a reliable market.
Con: Vulnerability to Inclement Weather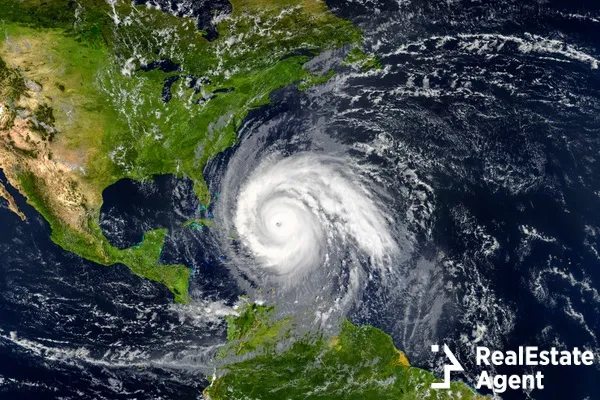 While it would be unfair to Pensacola to say that the city is in greater danger from hurricanes than any other city in the Florida panhandle, the fact is that Pensacola is vulnerable to hurricanes and other types of inclement weather. With its location in northwestern Florida, Pensacola is often in the path of the severe weather systems that form in the Atlantic ocean, and regularly experiences the negative effects of these events.

The good news is that, much as is the case regarding the higher crime rates, preventative measures can greatly limit any personal risk and damages. Choosing a home that is properly constructed with sufficient hurricane protection, making sure the home in question is above the floodline and faithfully observing mandatory evacuation orders all can help prevent unfortunate consequences.
Pro: Good School Districts

If you have a family and the high crime rates initially caused you to think twice about moving to Pensacola, there is a very compelling reason for families to choose Pensacola as their new home. This reason? Pensacola's excellent public schools! Pensacola is home to an impressive public education system that consistently ranks above average by many different metrics.

Elementary schools in Pensacola are among the best in the state, ranking in the same class as other cities with higher public education budgets. Class sizes are small, average grades are high, and standardized test scores are impressive. Middle and high school performance as measured by these metrics is slightly less illustrious, but remains impressive nonetheless.
Con: Local Government Performance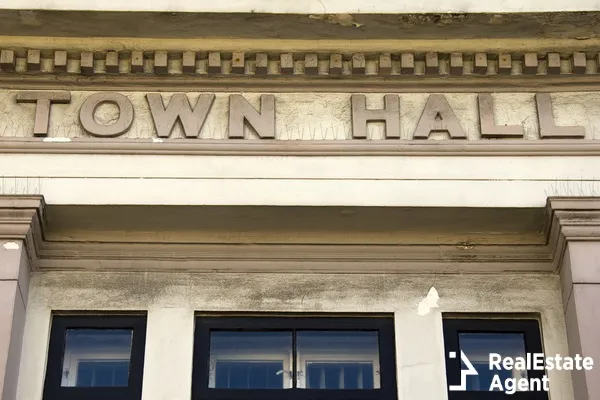 While the Pensacola excels in the category of public works, its reputation for public works is far less impressive. Residents of Pensacola are very vocal about what they believe to be mismanagement of the city's already limited budget. Due to the lack of local taxes, the city's funding is severely limited, which leads to a number of shortcomings that are most often attributed to the local government.

Frequent complaints include inadequate public works, such as parks, playgrounds, libraries and other city amenities, inadequate sanitation programs such as street cleaning and recycling, and a general lack of public recreational amenities. If you aren't particularly concerned with city image and public amenities, this shouldn't be too much of a sticking point.
Conclusion

Although there are certainly a number of drawbacks to living in the city of Pensacola, there is no doubt that for many this is a great choice of location for a new home. Great job opportunities, a low median home price and excellent public schools all make this a great place to live for those who aren't deterred by its drawbacks. This might be just the city for you!

If you have taken all the relevant factors into account and decided that you want to make this city your home, then you'll want to get in touch with one of the top real estate agents in Pensacola. These experienced, knowledgeable real estate professionals know the area better than anyone, and will help you find a home that's right for you, at the lowest price possible. Who knows; before long, you might just be calling Pensacola home!

Did you find this article helpful? Want to ask a question, or leave some feedback? Feel free to leave us a comment in the comments section below! Our readers are our top priority, and we do all we are committed to doing all we can to make sure your reading experience is excellent, so your feedback is greatly appreciated. Enjoy Pensacola!